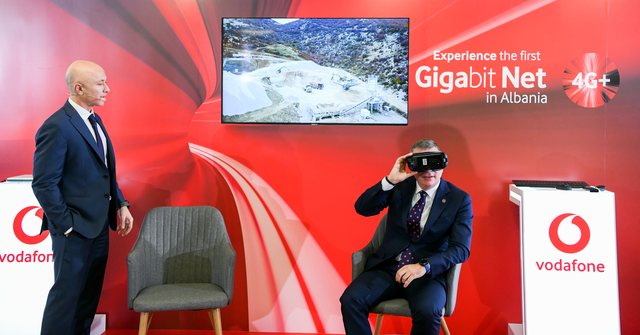 Technology today offers us great advantages, tremendous opportunities, time and space. It leads us like magic where we want to be, when in fact physically we could not have been. Do it virtually, yes. This is another important achievement in the electronic communications industry in Albania. This is the most fantastic experience we can experience thanks to the Gigabit network, the fastest network ever experienced in our market.
It is not a concrete, real-time theory, as it happened yesterday at the Vodafone Albania headquarters, when invited to be the first in this experience, the Minister of Infrastructure and Energy, Damian Gjiknuri was able to travel virtually on the Arbr road, one of the infrastructure projects under construction.
Without having to travel to the elevated site in the Klos area, Minister Gjiknuri was able to monitor real-time work on the Arbr road, via a direct link from the dron's camera to the VR glasses. Live streaming of 4K video was made possible by the capacity of the Vodafone Gigabit network, capable of transmitting data in milliseconds without any disturbance despite distant distances.
"This is a step forward for the industry. This experience can prove that road concessions are working. We as a government are fully willing to cooperate and bring Albania to the new 5G network, making all business and individual benefits accessible to technological innovations, "said Mr. Gjiknuri.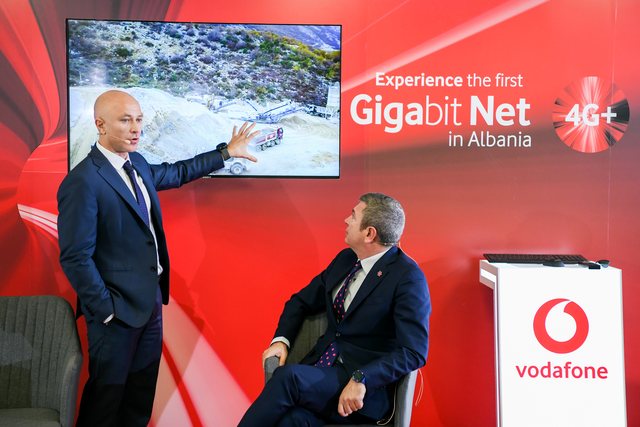 The General Director of Vodafone Albania, Achilleas Kanaris said: "Vodafone offers the capacity, the global network, expertise, innovation and interconnected solutions to accelerate and enable digital evolution. Vodafone is creating Gigabit's corporation in all its operating markets, and Albania is on the same track of investment and technological development along with other major European markets such as Germany, Italy, Spain and so on. The Gigabit Network will revolutionize the market, business and customer experience. We call this new industrial revolution, where economic empowerment through technological innovations will change forever the way we live. "
Industries such as health, education, logistics, agriculture, transport, energy and many others will change completely thanks to this digital revolution. Technology in a Gigabit society will enable greater automation of services, artificial intelligence (AI), the Internet of Things (IoT) and Vodafone together with the government will work to bring these benefits to Albania as well.
Vodafone is transforming into a Gigabit company, to lead this revolution. Until 2023, Vodafone Albania will be a digital leader, providing technological solutions and continuous innovation in our country.