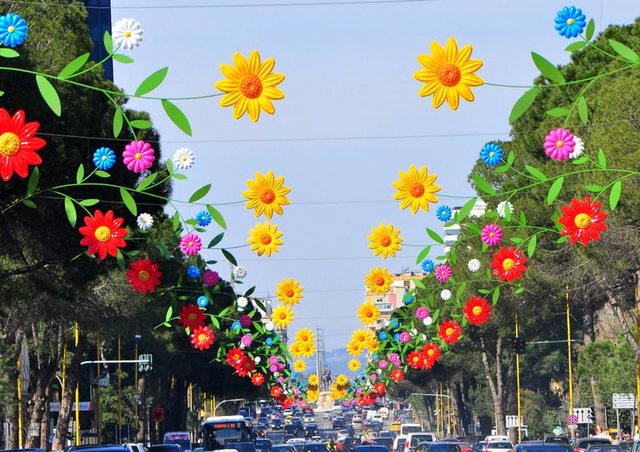 The activities that the Municipality of Tirana had organized on the occasion of Summer Day, but because of bad weather decided to postpone this Sunday, have made March 17th declared as "day without cars" and the boulevard "Dëshmorët e Kombit "To return to the pedestrian.
In total, more than 50 activities have been programmed to make a big celebration for all, as expressed by the Municipality of Tirana, while for the smooth running of these organizations a plan of measures was taken in cooperation with the State Police, diverting the circulation of tools and urban lines.
More concretely, the stop of traffic will take place on the boulevard "Dëshmorët e Kombit" from 8 am to 6 pm; in "Mother Theresa" Square, from 19am on Saturday to midnight between Sunday and Monday; as well as on the streets "Pjetër Bogdani" and "Brigade VIII", as well as the segment between "Vaso Pashes" and "Ibrahim Rugova" from 8am to 4am on Monday morning.
Whereas the urban transport vehicles, respectively the Ring line will be diverted to the bridge of the "Sami Frashëri" street with the Elbasan road bridge; the "New Tirana" line will be diverted to "Sami Frashëri" street; while the Kinostudio-Kombinat line will be diverted to the "Medrese" square and opposite the Orthodox Church in the "Kavaja" street.
In the end, but not least, the emergency vehicles and the State Police will circulate on the streets "Ibrahim Rugova", "Vaso Pasha" and "Pope John Paul II" in the small ring of the city./tch/