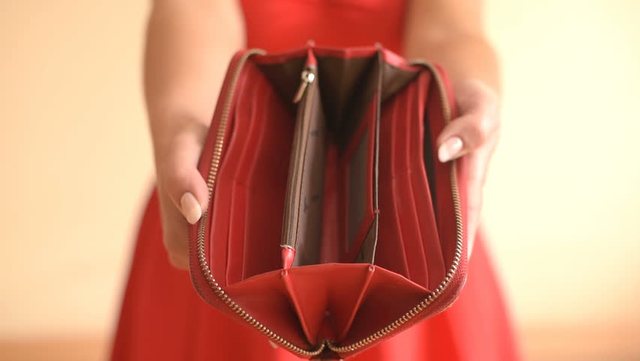 The unmarried beast, or the vampire, the misery, the morsel that is in the throat and the sadness. " 'Migjeni's Poem of Migration', written in the 1930s, seems to never leave the current reality. Almost one-third of Albanian households are found unable to meet basic food and clothing needs during 2018, according to a poll conducted by the Balkan Barometer 2019, a project of the Regional Co-operation Council (RCC).
Albania has the highest percentage of households who can not afford basic living, nearly double the Balkans.
The Albanian family sample was asked "Has your family faced any of the following problems (at least once) over the past 12 months: Can you not afford food, clothing, and other basic supplies?" 31% of households answered that they had faced this difficulty. This percentage was almost twice Serbia's 17%, which ranks second behind Albania for the high level of households that do not meet the basic needs of living.
Further, this percentage comes down to other countries in the region. In Kosovo and Montenegro, 14 percent of families claimed to have had difficulties over the past 12 months to meet their basic needs.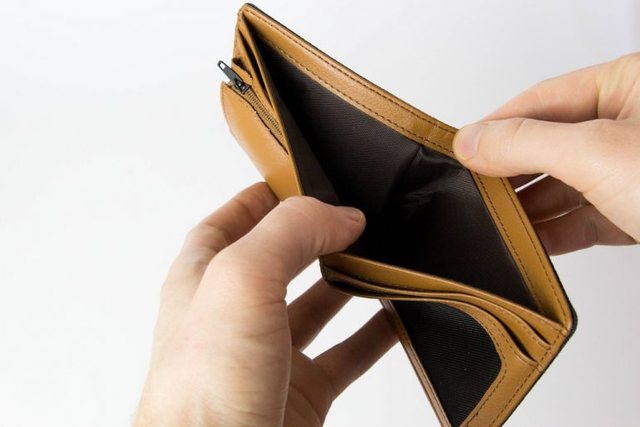 The lowest level of families in poverty appears to have been in Bosnia where only 8 per cent of families have claimed difficulties for basic supply and behind it Macedonia with 13 per cent of families in difficulty.
The percentage of households that did not meet the basic needs increased further during 2018 compared to 2017 where 25% of households had claimed difficulties with basic items.
Other data on consumer spending also show the sad reality, where most Albanian households spend more on food, a lower income indicator than purchasing power.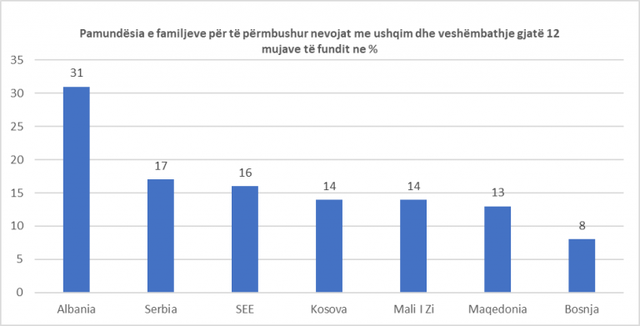 In the Western Balkans, most household spending goes to provide food. However, by making a comparison between them, food costs are much higher in Albania with over 44% of monthly spending, according to INSTAT. After Albania, North Macedonia is the country where food expenditures are higher, with about 36.8% of the total spending they carry, followed by Kosovo with 34.1%, according to Eurostat data.
While in Bosnia and Herzegovina and Montenegro, food expenditures account for almost a quarter of total spending, with a weight of 24.5% and 24.3% respectively. Among the countries in the region, Serbia has the lowest share for this group, with about 17.3% of the total.
The European Union's average spending on food is about 12%.
Source: Monitor