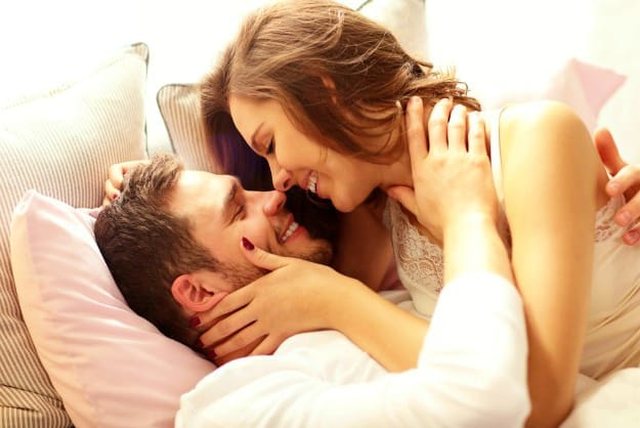 Having sex in the dark may seem somewhat mysterious and physically enjoyable for the partners involved. "It's a myth that only men are visually-oriented in sex," says Ian Kerner, a sex therapist in New York. If you do not see your partner, you are missing a big aspect of sensory stimulation.
"Having sex with bright lights makes you get more exposed to your partner and create greater confidence to get to know each other better. This may sound too tight because you have eye contact and see the partner's reactions and delights, "the doctor adds.
If you are still a little hesitant about lighting in the bedroom, try focusing on these five convincing factors.
You can do it anytime
The difficult thing about having sex in the dark is that everything is too limited. Hello, morning sex ?! Leaving the lights open, especially those of the sun in the morning, you open yourself to a new world ready to be explored.
It's practically porn free
Lights during sex are enjoyable, but you can see yourself while doing this act. Put yourself in front of the mirror in the bedroom, adjust your views, and press the recording button on your camcorder if you feel particularly brave.
Avoid accidents during sex
This is especially useful after a night when you have enough alcohol to drink. So turn on the lights people.
You can see what he is doing
The verbal instruction is the preface you need in intimate moments. What's Better Than a Visual Workout? Do not be afraid to share part of your body ...
You will feel empowered
When you take control by focusing on your sexual life, you will feel empowered, excited and eager to get yourself in hand, not even your partner.