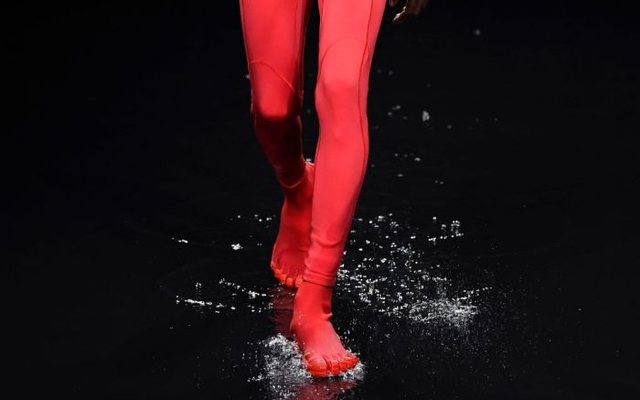 The apocalypse as a metaphor describing the conditions the planet is in seems to have turned into inspiration for fashion makers as well. The well-known brand Balenciaga, but many others after it, have set their sneakers at Paris Fashion Week in dark scenery, tailored to outfits designed to hide shapes and characters inside. Crushed black eyes, very thin silhouettes and a void permeating the show are the "answers" that designers have given via fashion for not respecting the planet.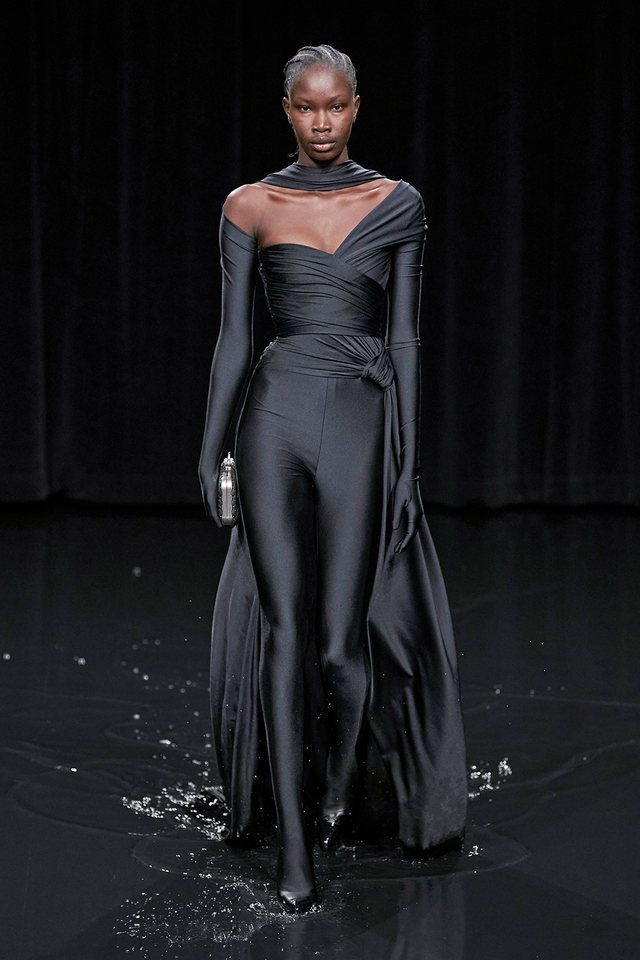 Balenciaga
The fall-winter 2020 season is conceived as a protest bringing figuratively to the inevitable danger of climate change in a unique scilette described as an "underwater parade". At an undersea front row fashion show, the guests were seated in the third row of chairs.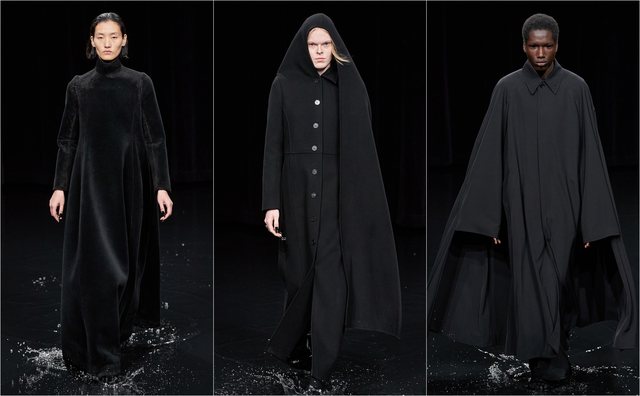 Black, the protagonist of the entire collection! Black because it is the color of minimalism, of classicism and it is the color that never goes out of fashion. Also, Demna Gvasalia, has admitted that this collection is a parade of priests and priests dressed in long black robes, a religious "experience" inspired by the Spanish Catholic Church, which is also the religion of Christobal Balenciaga. . Religious dresses are all about body concealment - body exposure and sex are taboo! On the other hand, the models wore red or black lenses which "argued" the protest in its original form.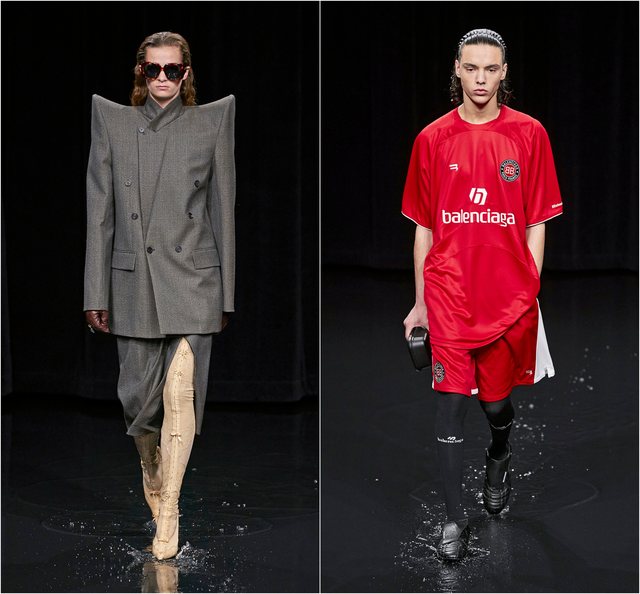 What stood out in this collection? "Oversize" jackets, half-suits, and sports uniforms.