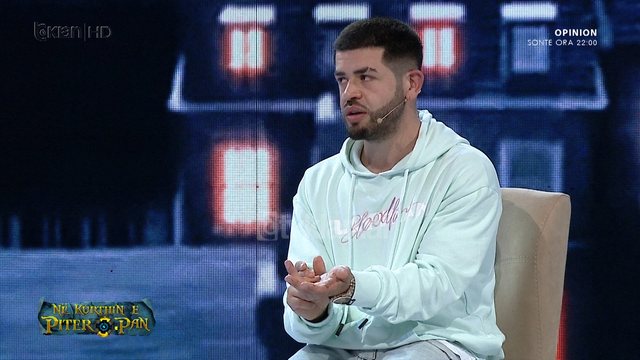 Noizy confessed tonight from "In the Trap of Peter Pan" about a difficult situation he faced when he went to London.
One of the most difficult things he has had to deal with has been moving to the UK. This was after he was separated from his friends and comrades in his hometown.
The rapper even confessed that he would have liked to have never left his homeland.
" I was very energetic. I was very backwards, I didn't leave two stones together, my mom tells me. Dear non stop. Some things do not change during life. I would like to have less normal my youth. Where I say normal means I would like not to leave my country in '97 after we moved to London. That's where the youth started, the continuation. I had to be separated from my friends here, and this is the most touching thing about this "disaster" that I had to break away from my society into something new. It was the hardest part. "A country like England made me a man a little bit prematurely, " Noizy said.