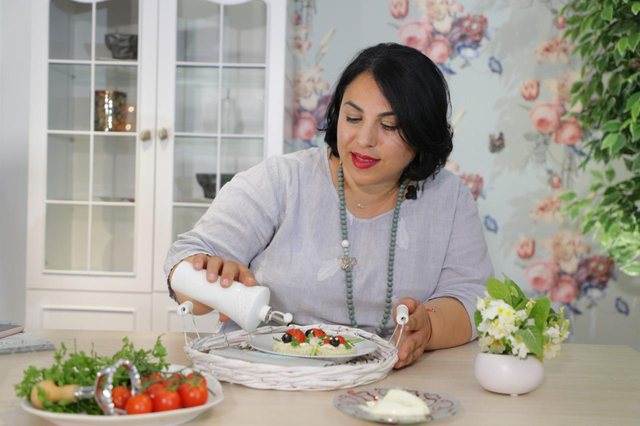 Whether with couscous for more and more flavor, it is accompanied by yogurt sauce and mustard with green pepper.
Ingredients you need:
• 250 gr kus kus
• 1 carrot
• 1 green squash
• 1 green onion
• 1 bunch of fennel
• 2 eggs
• Olive oil
• Salt

For the sauce:
• 300 gr thick yogurt
• 1 tablespoon mustard with green pepper
• 1 tablespoon of honey
• Olive oil
• Dill
Method of preparation:
At the beginning, boil the couscous according to the instructions on the package, place it in the pan and melt it with a fork to cool.
Grind the squash and carrot, finely chop the onion and dill. Beat the eggs in a bowl and mix them all with the couscous as we have added a little olive oil. We shape the meatballs with wet hands and place them in the pan with baking paper. Bake in a preheated oven at 250 degrees for 25 minutes.

In the bowl where we put the yogurt, add the mustard, honey, salt, oil and minced dill. Mix them until the mass is uniform and serve with meatballs.
View this post on Instagram