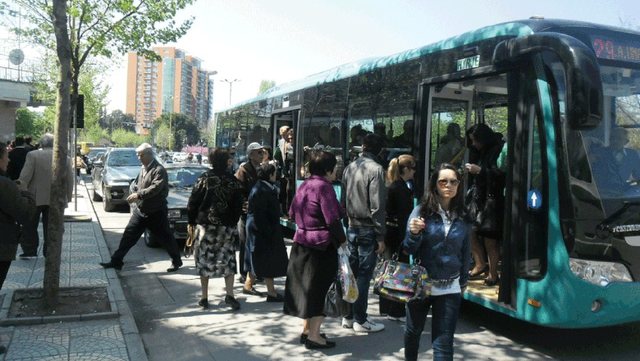 The Transport Association will not go to work without changing the safety protocol. Today, representatives of the association have returned a response to the mayor Erion Veliaj.
The Public Transport Association will not start work until the protocol is changed and this is a non-negotiable condition for them. In a meeting held today, they also responded to the mayor Erion Veliaj, according to whom their licenses cannot be revoked as they are regular contributors to the country's economy, paying tax.
"The Union of Public Transport Associations in Tirana refuses to go to work without changing the protocol. After the meeting between them without the presence of the media, it was concluded that operators find it impossible to go out and implement the protocol. "It's about removing licenses, they believe it won't be taken away from them, because they have been regular taxpayers for a long time and according to them, they are not so insignificant for economic structures and civic services," the sources said.