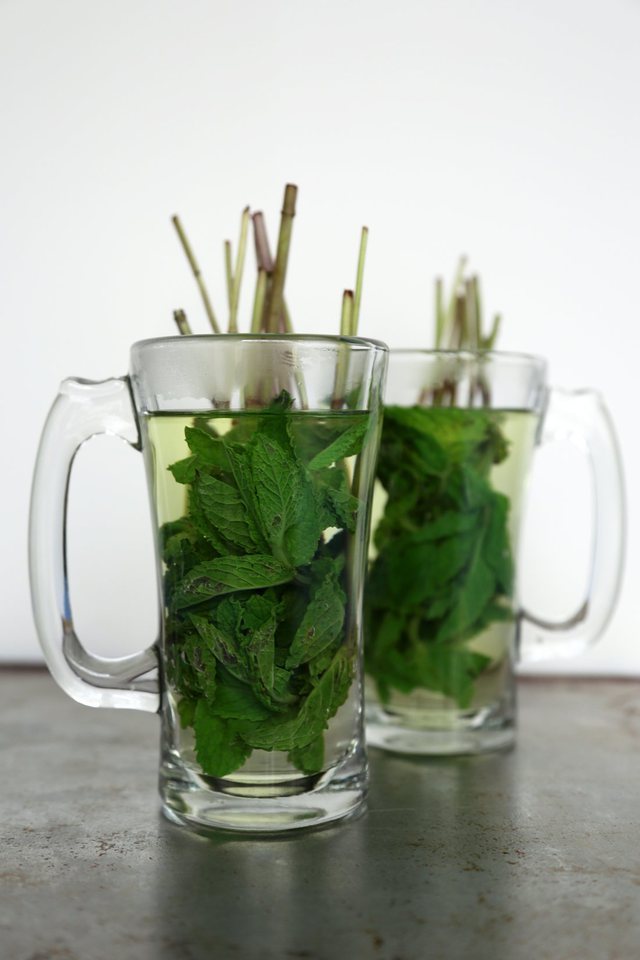 If you are trying to put your health on the right track, then start the morning with detox in some ways, to make you feel better. The first and best way to get rid of toxins from the body is simple: lots, lots of water.
But not just water. You can also add a small amount with these products to make its taste fresher and more delicious (and detoxifying).
By adding all these ingredients in a large container or in a bottle filled with ice and water, throughout the day you will feel the body lighter, but you will also benefit from an effective way to detox.
Lemon: Lemon water is an excellent detox. Lemon helps to cleanse all toxins from the body and gives the body freshness. Put a few slices of lemon in water or squeeze the lemon juice into a container of water.
Peppermint: Peppermint gives a little sweetness to water without the need to add sugar, but also helps the stomach to have better digestion.
Cucumber: Cucumber water is not just for spa. By adding a few slices of cucumber to the water, you have obtained an excellent moisturizer. Cucumber is is a pretty good anti-inflammatory.
Ginger: This fragrant root cleanses the body, aids digestion and frees the stomach from gas. A small amount is too much, so just add a few small pieces to the water and try the taste by adding more if necessary.