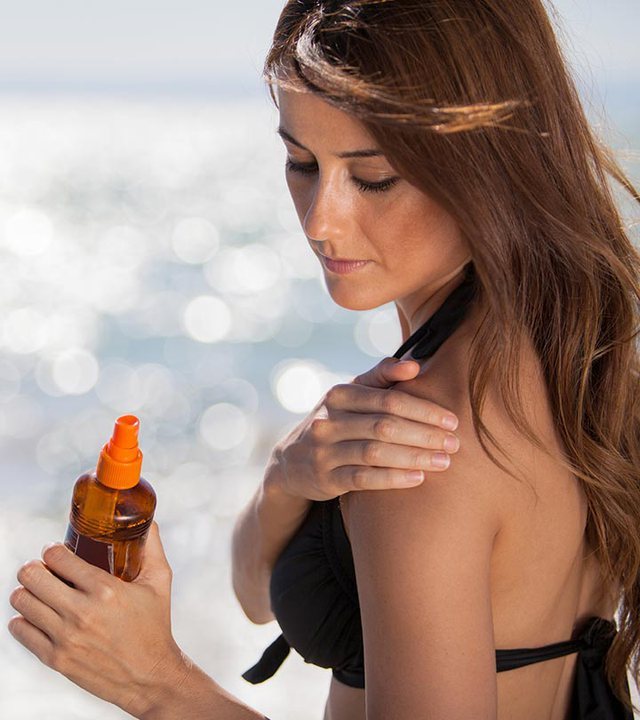 Hot summer is, ultimately, the period of brilliance. Are sunlight shining on the skin? But strong rays, for many people can be harmful to the skin, so protection against UV rays is always advisable. Even that chocolate color, so desired by everyone, unfortunately, does not always last, so, after long days and hours in the sun, take even more care to preserve the color as long as possible.
Of course, not all methods can help you maintain the dark color for long, but what you need to do is choose natural ways that not only do not damage the skin, but also hydrate and nourish it.
Use sunscreen every day
It is a necessary detail that should never be forgotten, because it provides a beautiful color, but it is also relaxing and moisturizing after drying the skin and muscle contraction. After the beach day, though protected, the skin and muscles are strained, so dinner cosmetic products help tone the skin. Put a good amount of cream and the skin will absorb it immediately.
Clean the skin with scrub
From sunlight, but also from burning, the layers of skin are separated from each other, so tanning often takes the form of maps. To avoid this, during the shower use granular creams or soaps, scrubs, to make the skin easier to clean and help to have uniform skin. This way the tan does not go away, on the contrary the skin looks healthier and the tan is shiny and uniform.
Use coconut oil
Surely you have heard that it is a good product to preserve the dark color, but also that it helps to get it faster? Yes, but coconut oil is a very good product for beach time as well. For better results in color, it is advisable to add a little coconut oil to the sunscreen with SPF 30, but even after a day in the sun, after a shower, lubricate the skin with coconut oil. By drying, the skin will absorb it immediately and will not create maps. Also, coconut oil is a good moisturizer and nourisher to restore the skin to its natural glow.