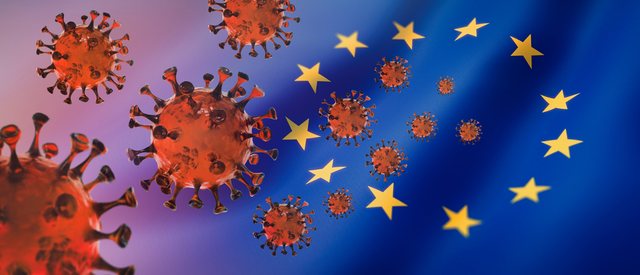 Increased cases of coronavirus infection in many European countries have led many to reintroduce strict measures and restrictions due to the spread of the virus.
Just a day after the World Health Organization warned that cases of the infection had begun to spread again across the European continent at "alarming rates", many countries reacted immediately with restrictions.
Spain ordered the imposition of curfews from Monday in some of the poorest areas, following a significant increase in Covid-19 cases.
Authorities in Nice, France, have banned the gatherings of more than 10 people in public spaces and cut the opening hours of bars after imposing new restrictions this week on Bordeaux and Marseille.
Britain said it was considering new isolation measures nationwide starting Sept. 21, as there was almost a doubling of the most recent cases, while 15 million people will be subject to partial local isolation.
Israel, earlier on Friday, launched a second isolation due to a rapid jump from the growing number of coronavirus cases.
In India, meanwhile, 96,424 new infections and more than 1,000 Covid-19 victims were reported in the past 24 hours.
In North America, Canada has decided to extend the closure of its border with the United States for non-essential travel from October 21 after seeing an increase in infections in recent weeks.