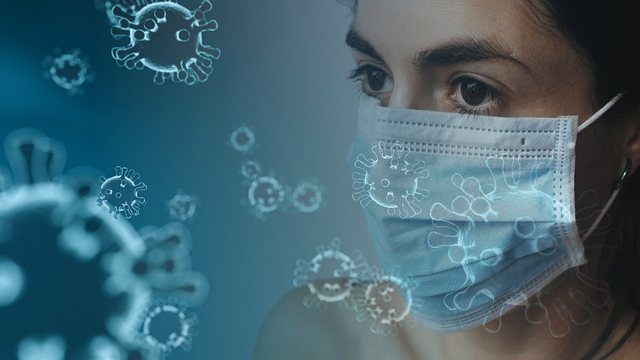 It is becoming increasingly clear that people are less likely to die if they take Covid-19 now compared to the onset of the pandemic, at least in Europe, but the reasons why this can happen are unclear.
A British doctor has said that the coronavirus is becoming "less angry", while an infectious disease consultant at the National University of Singapore claimed that a modified version of the coronavirus, D614G, is making the disease less deadly.
In England, the percentage of people infected with the coronavirus who subsequently died was lower in early August than it was in late June. During the period, this infection fatality rate (IFR) dropped by between 55 and 80%, depending on the set of data used, say Jason Oke at Oxford University and his colleagues. "It does not seem to be the same disease, or as deadly as it used to be when we saw a large number of people dying," he says. For example, the week beginning on 17 August saw 95 deaths and just over 7000 cases across the UK. In the first week of April, 7,164 died and nearly 40,000 tested positive.
The division of deaths by cases gives a crude fatality rate of about 1% in August, compared to almost 18% in April. These figures do not represent true IFRs these days - because deaths lag behind infections for several weeks and because testing regimens have changed over time - but they are indicative of a change in IFRs. Oke and his colleagues used a more sophisticated method to estimate the difference in IFR.
The situation is not unique to England and the rest of the UK, says Oke, who has found the same trend repeated across Europe.
Why this is happening is not clear. According to data for England, a larger proportion of young people are becoming infected than was happening around the first peak of cases in April, with case rates for August 10-16, the highest between 15 and 44-year-olds.
Covid-19 is known to be less dangerous the younger you are, so the demographic change of those who become infected may be a plausible reason that the disease currently seems less deadly. Yet Oke does not think the change in age distribution is enough to explain what is happening. There are still many seniors who test positive, he says.
Disa studiues i thanë "New Scientist" se shpjegimi tjetër kryesor i mundshëm është që rastet po trajtohen në mënyrë më efektive në spitale. Shpjegime të tjera të mundshme përfshijnë një natyrë stinore të sëmundjes si me gripin, ose që edhe pse më shumë njerëz po testohen pozitivë, shumë nga ato raste kanë nivele relativisht të ulëta të virusit, sepse njerëzit po ndjekin udhëzimet e distancimit social. Asnjëra nga idetë nuk është provuar ende.
Nuk dihet gjithashtu nëse një variant i koronavirusit, i njohur si D614G, shpjegon pse Covid-19 po bëhet më pak vdekjeprurës. Paul Tambyah në Universitetin Kombëtar të Singaporit i tha Reuters se rritja e mutacionit D614G kishte përkuar me uljen e nivelit të vdekjeve në disa vende, duke sugjeruar se mund të ishte "më infektues, por më pak vdekjeprurës".
Other research disagrees, concluding that while the D614G may be more contagious, there is no evidence that it is less deadly. A study led by Erik Volz at Imperial College London, published this month but not yet peer-reviewed, looked at the genome of virus samples taken from 19,000 patients in the UK, along with whether they had died from Covid -19.
"We do not see a reduced risk of death due to the D614G variant," says Volz. He adds that failure to control the age of patients in the model could lead to a "false conclusion" that the mutation "has less severe results". / New Scientist - Bota.al