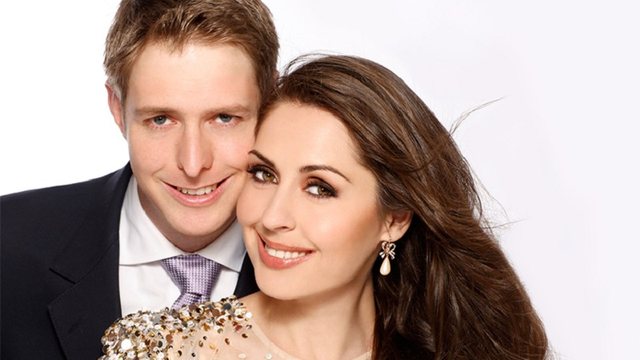 Through a public statement, Prince Leka has announced that today, on October 22, 2020, Aid and Elia Zaharia have become parents for the first time. The girl who came to life today was baptized with the name Geraldina and this, not by chance.
" The Albanian Royal Family is happy to share the news of the birth of Her Royal Highness Princess Geraldine who came to life to their Royal Highlands Prince Leka of the Albanians and Princess Elia, on Thursday, October 22, 2020, at 09:30", - was the announcement of Prince Leka on social networks.
Data 22 tetor përkon me një datë të shënuar për Familjen Mbretërore.
Mbretëresha Geraldinë, gjyshja e Lekës, është ndarë nga jeta pikërisht në këtë datë, 18 vjet më parë. Ajo vdiq në Tiranë në moshën 86-vjeçare, më 22 tetor 2002.
Sot, jo për rastësi, Elia Zaharia lindi edhe në spitalin që mban emrin e gjyshes së Lekës, Mbretëresha Geraldinë. Vogëlushja që sapo ka përshëndetur botën, me siguri do të trashëgojë edhe emrin tjetër të stërgjyshes së saj, "Trëndafili i bardhë" (Për shkak të bukurisë dhe bardhësisë natyrale të lëkurës, por edhe veshjes së zakonshme me ngjyra të bardha, Geraldina quhej "Trëndafili i Bardhë i Hungarisë".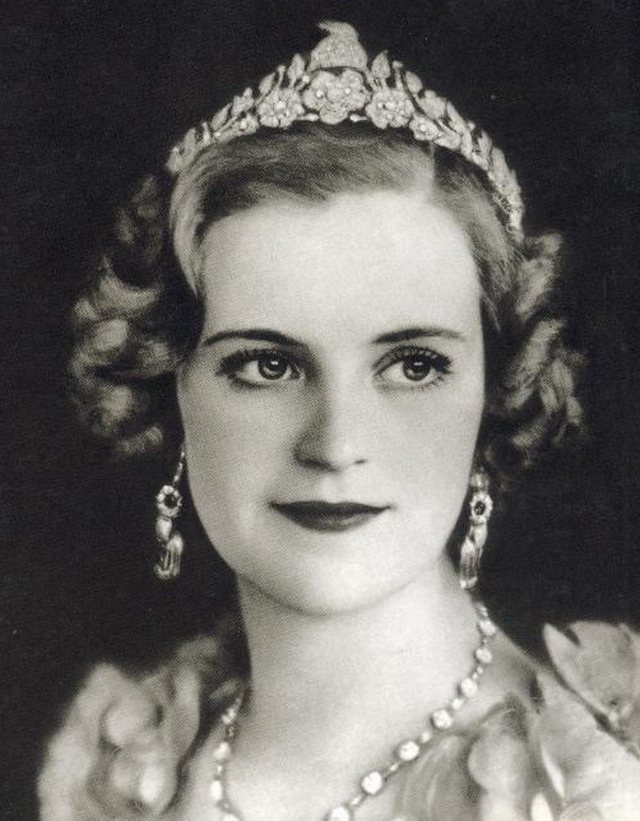 Mbretëresha Geraldina, gjatë periudhës së shkurtër të qëndrimit në Shqipëri, u impenjua për rritjen e mirëqenies së popullit shqiptar, sidomos të shtresave në nevojë. Ajo kontriboi për ngritjen dhe funksionimin e institucioneve në shërbim të shtresave në nevojë, si spitalet, azilet dhe jetimoret. Vizitat e shpeshta që bënte në këto ambiente, ishin "vizita pune" për të. Geraldina u impenjua totalisht edhe për promovimin dhe jetësimin e të drejtave të grave, si dhe për mundësitë e emancipimit të tyre. Geraldina punoi shumë për të ndihmuar në përmirësimin e shërbimit spitalor në Shqipëri dhe dha një ndihmesë të madhe për ngritjen dhe funksionimin e Spitalit Ushtarak në Tiranë. Ajo solli nga Austria një numër të madh mjekësh për drejtimin e Spitalit Ushtarak dhe kontribuoi në ngritjen e maternitetit të parë shqiptar në Tiranë. Një nga projektet që mbahet mend edhe nga bashkëkohës të asaj periudhe, është mobilizimi dhe ngritja e fushëveprimit të Kryqit të Kuq Shqiptar. Gjithashtu, Mbretëresha Geraldinë mundësoi hapjen e edicionit të parë emetues radiofonik në Radio Tirana.
The priority of her work was the emancipation of the Albanian society in general, for raising its awareness and in particular, and the emancipation of the rural part of the population.