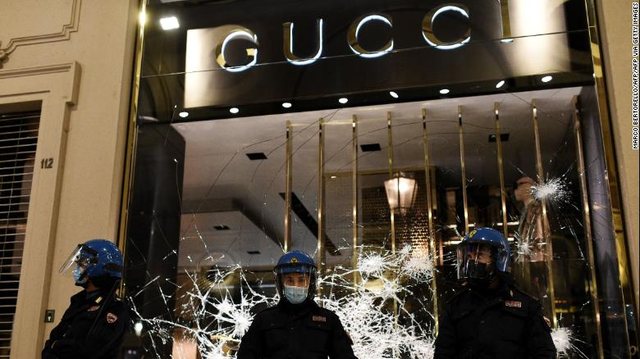 Protests in northern Italy have escalated into violence in recent hours as protesters clashed with police. Demonstrations erupted across the country Monday night over government restrictions aimed at extinguishing a second wave of Covid-19.
According to Italian police, about 2,500 people took to the city of Turin in two separate groups: one including traders, restaurant owners and small business owners who protested peacefully, the other included extreme fans of football clubs Juventus and Turin. Many had criminal records, police said.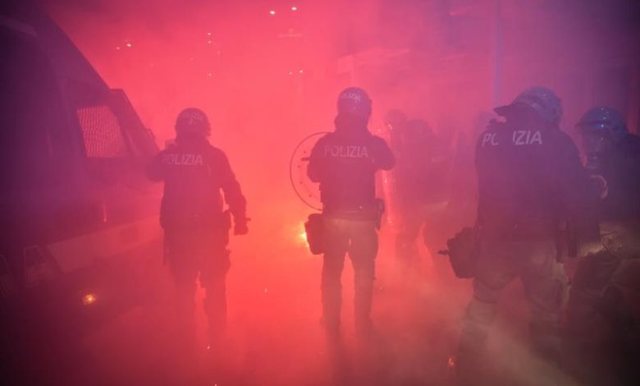 Dozens of people, including 10 police officers, were injured as violent protesters threw stones, fireworks and bottles at police and set fire to trash cans. Officers responded with tear gas to disperse the crowds and arrested 10 people. A group of hooded men broke into shop windows and looted luxury stores, including Gucci and Louis Vuitton stores.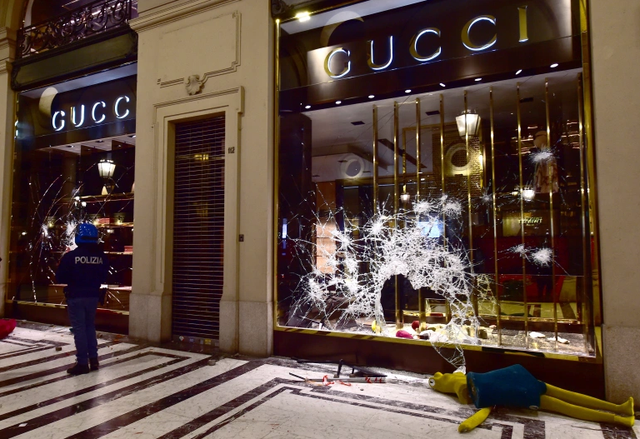 The protests came after the Italian government decided to close bars and restaurants after 18:00. Cinemas, gyms and swimming pools were also forced to close. Some regions, including Lombardy in Milan and Piedmont in Turin, have imposed additional local restrictions.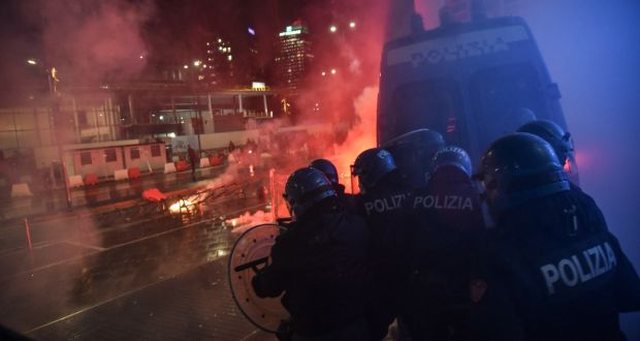 Italy, like most of Europe, is trying to slow down a strong second wave of Covid-19. Many countries in the region are tightening restrictions as the number of cases is growing rapidly.
Italy has experienced an increase in infections in recent days. The country's Civil Defense Agency announced more than 17,000 new cases Monday.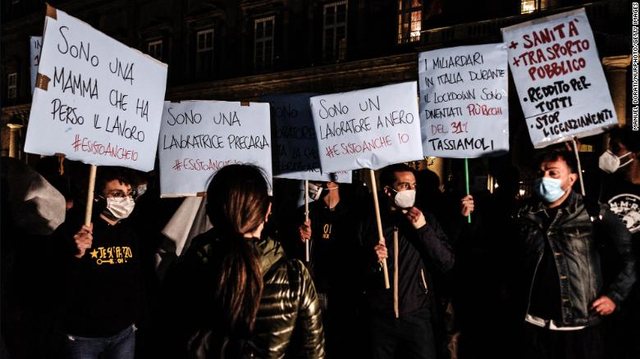 Source: CNN