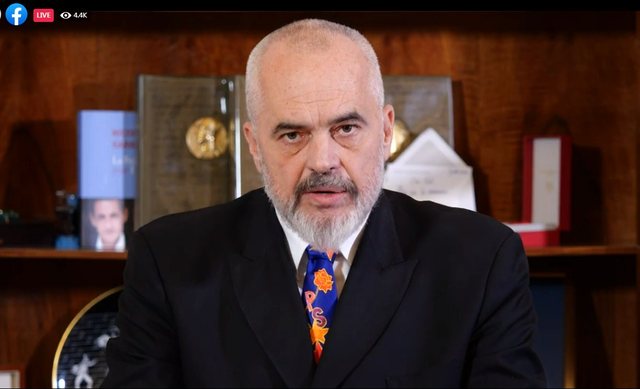 Tonight, Prime Minister Edi Rama, through a video addressed to the citizens, spoke about a second quarantine.
He urged citizens to enforce anti-covid rules, and to avoid movements as much as possible, as according to him only in this way we will be able to 'escape' from a second isolation.
"We will win this war with continued strength with unwavering faith and patience. Please everyone follow the rules. Restrict any movement that is possible, be restricted. Contribute to avoid another closure. By no means do I want to convey that I recommend for the mother to be inactive. Do not fall prey to the fear they want to inflict on you. From those who love you meat for their power ball. We will go through this difficult winter. Albania will also overcome this evil. And we will remove it with the strength of our character. " said Rama.