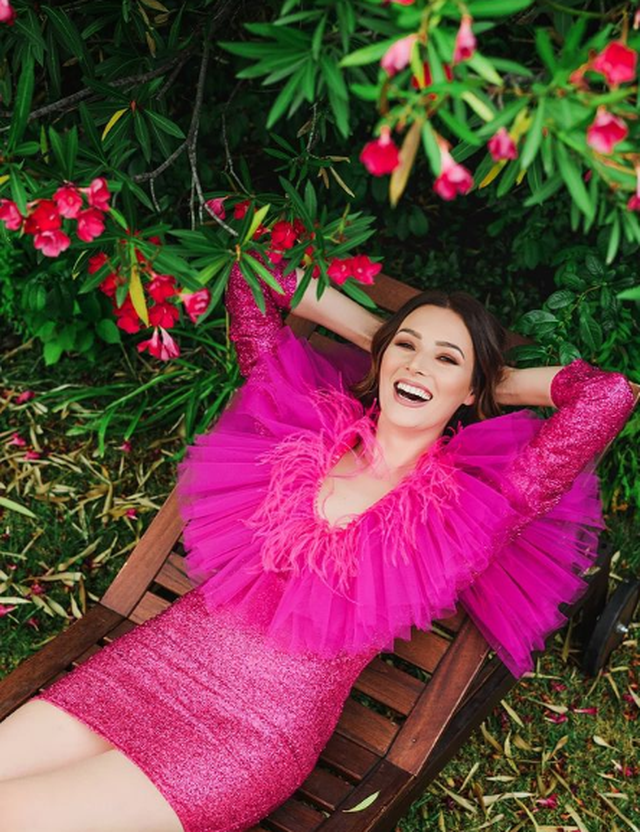 Brunilda Lahe is one of the public figures that we can say that she often posts on social networks and is constantly active communicating with followers and sharing with them experiences and moments from everyday life. Since becoming a mother, she has been even more active, publishing her daughter, Hannah. However, what has caught the eye of followers is that Brunilda almost never posts photos with her husband.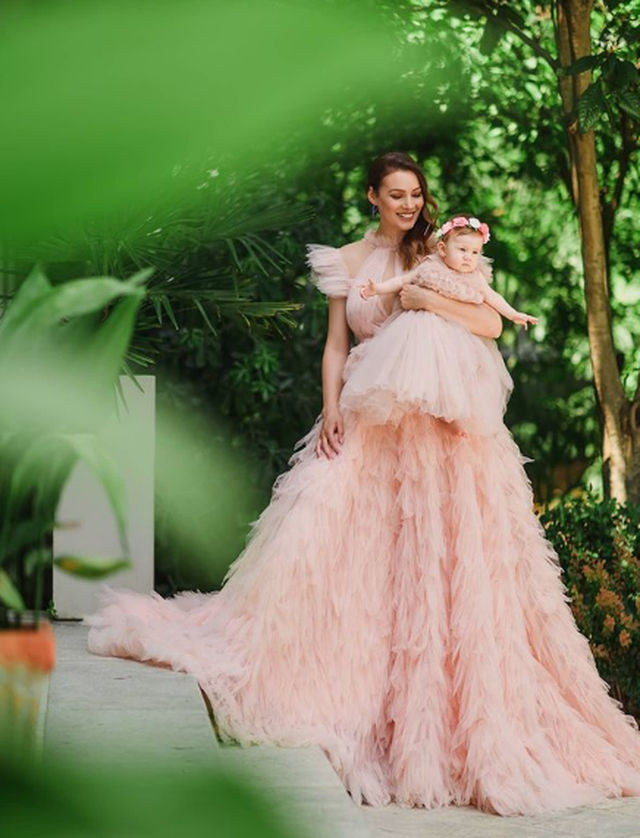 During a conversation with the followers, the moderator explained the reason for this decision, which seems to belong to her own husband, who does not like attention.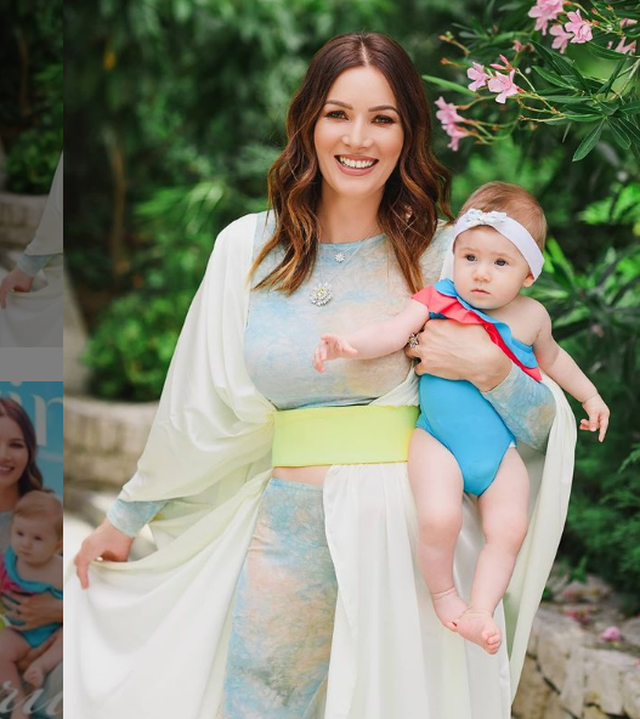 "He works in TV, but behind the cameras, he does not like photos. (But since Hana was born, something has changed. We have done 2 professional sets and we are getting ready for the third. Together we only have professional wedding photos.) He does not want the attention of social media at all and I respect his wish. "These are some of the reasons I do not post with my husband," she wrote, attaching a family photo.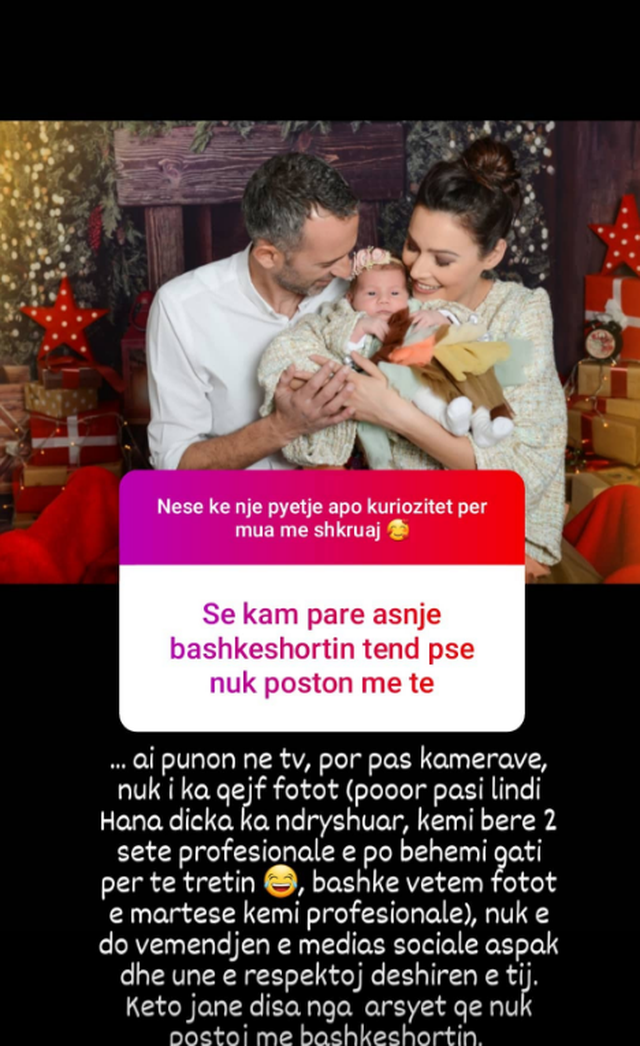 As for her professional life, Brunilda has revealed that very soon we will see her on screen and that on Saturday she will start recording the new program, which will start broadcasting this month.