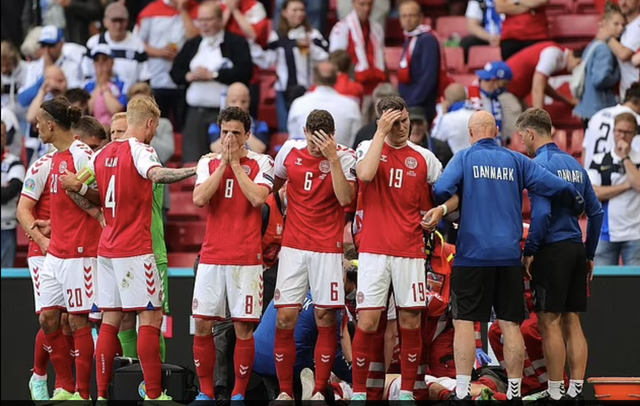 One of Denmark's best players, Christian Eriksen, lost consciousness during the match with Finland, a few minutes ago, in the 43rd minute of the game, where some disturbing scenes were created.
The Inter midfielder suddenly collapsed during the game, then the medical staff was immediately called to the field. For about 10 minutes they were seen doing cardiac massage to Christian Eriksen. The other players surrounded him by covering his body and looked shocked by this situation.
Concerned fans, with tears in their eyes, shouted and prayed for this world-famous player.
The match has been suspended and the condition of Christian Eriksen is still unknown.