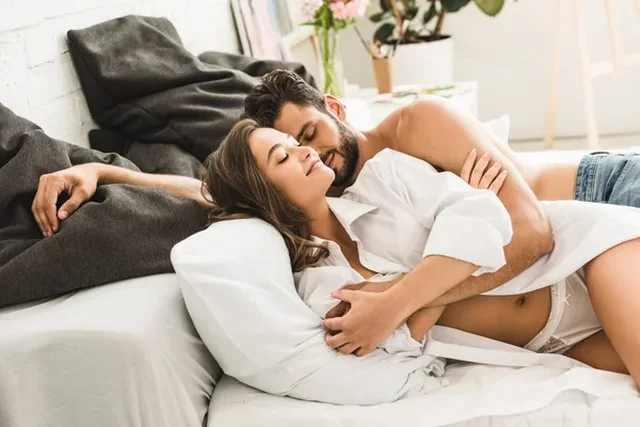 At this point, you may be studying someone and hoping that the charming guy you are dating is "him". But you always have insecurities inside you, which also come from the fact of his prejudice ... " He has noticed my flaws, will my outbursts scare him, will he think how insecure I am?" The list of question marks is endless.
In fact, under the sheets, everyone thinks 'how' and 'what' about what they have on hand. No matter how short the connection. A recent study on sex found that two-thirds of women worry about what a new partner says after sex.
If it seems to you that men do not think about what happens in bed, you are wrong. Even though they do not show it, they also think about what is hidden behind what they are facing.
Sex with a new partner can be hot, but no matter how it goes, there are many things you need to save the conversation under the sheets.
Anyway, maybe he is the chosen one of life, but maybe he is also just for one night. So, you can save some conversations. Above all, one of them ...
The game of numbers
You can spend a really hot night and after the relationship, the statement that he is the best among the 10, 20 or 30 guys you slept with, is not credible. Whenever in new relationships, this is the biggest mistake most women make. Although they may have had good sex stories, they tell their last partner that "he is the best ."
You do not have to do this until you are convinced that he is not prejudiced. Not only do you not judge by numbers, but you also do not pay attention to what you have gone through. Remember that many men continue to believe in conservative theories about sex as well, so keep the numbers to yourself. After all, this is not something that belongs to him.