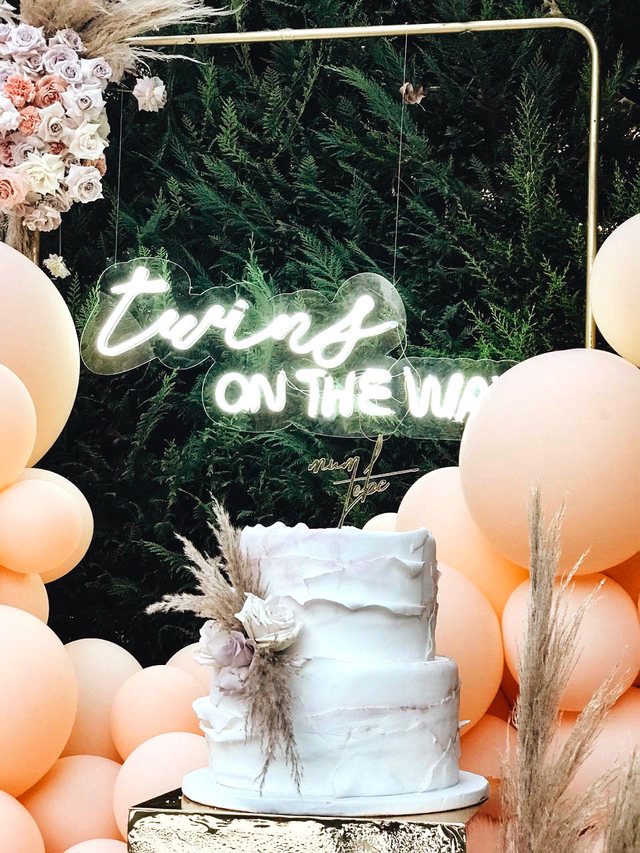 Celebrating love is one of the most beautiful things that can happen to a person. Are you celebrating love and life at the same time? It is a double joy and there is nothing more wonderful for a young couple. In the engagement of Lorela and Arbri were also present their two babies, who had not yet come to life, so it was conceived to be a day dedicated not only to mom and dad, but also to them. So an engagement party and baby shower took place, both in one.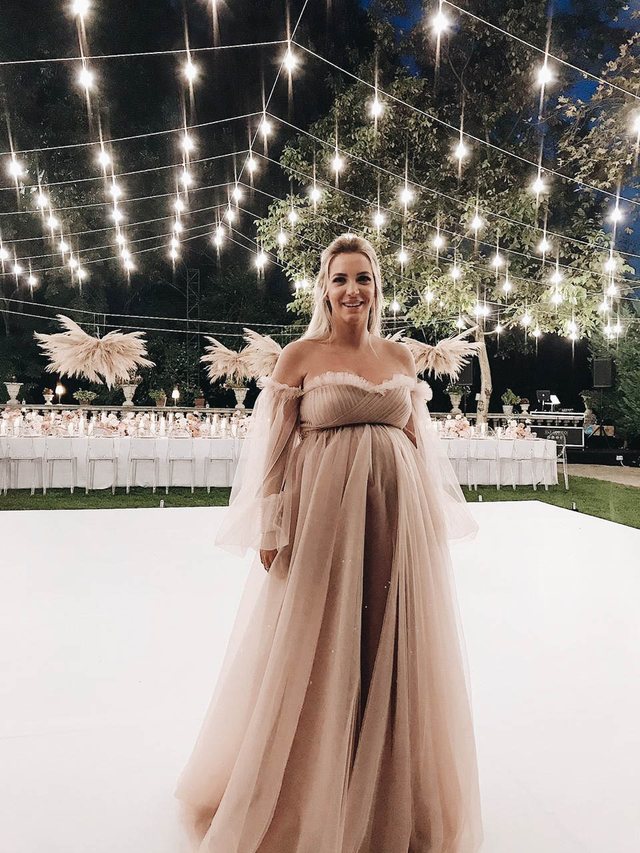 The theme of the holiday could not be more appropriate than "Celebreting love and life" - "Celebrating for love and life". The decor style was different from the ones commonly used for baby showers and the modern style was combined with that boho.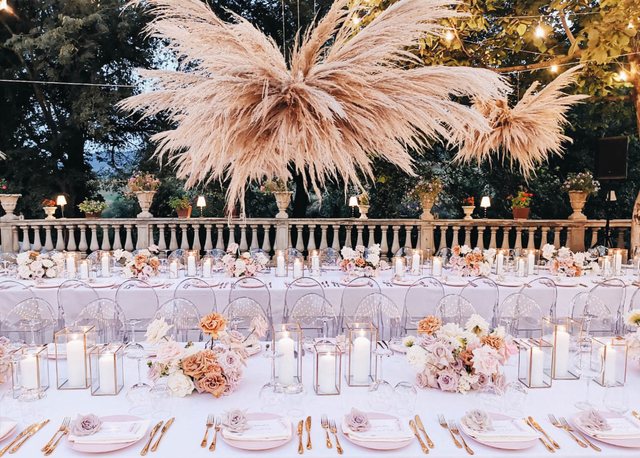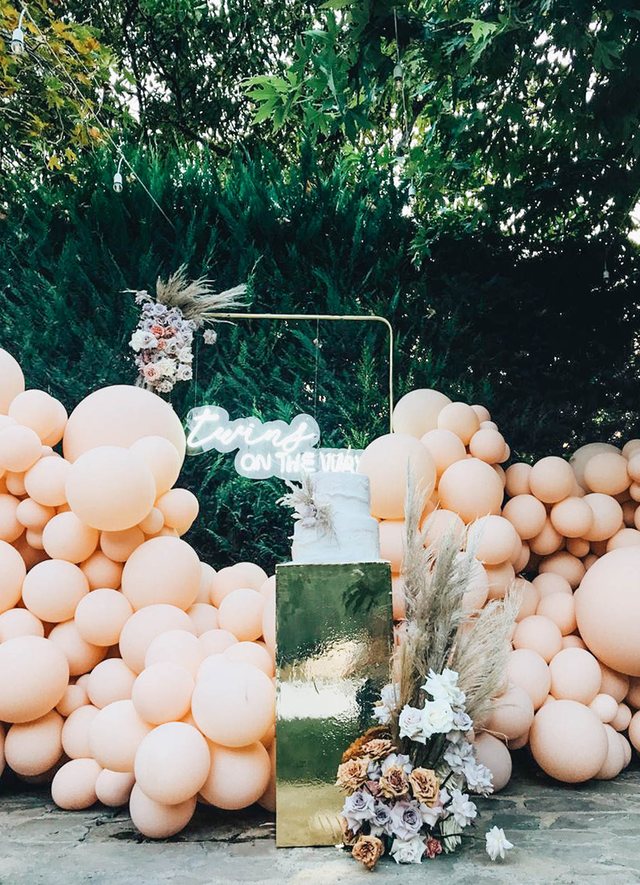 The predominant colors were ocher, blush, beige and white. The photo corner was decorated with a large composition of nude balloons and an expression in neon "Twins on the way" - "Twins are on the way".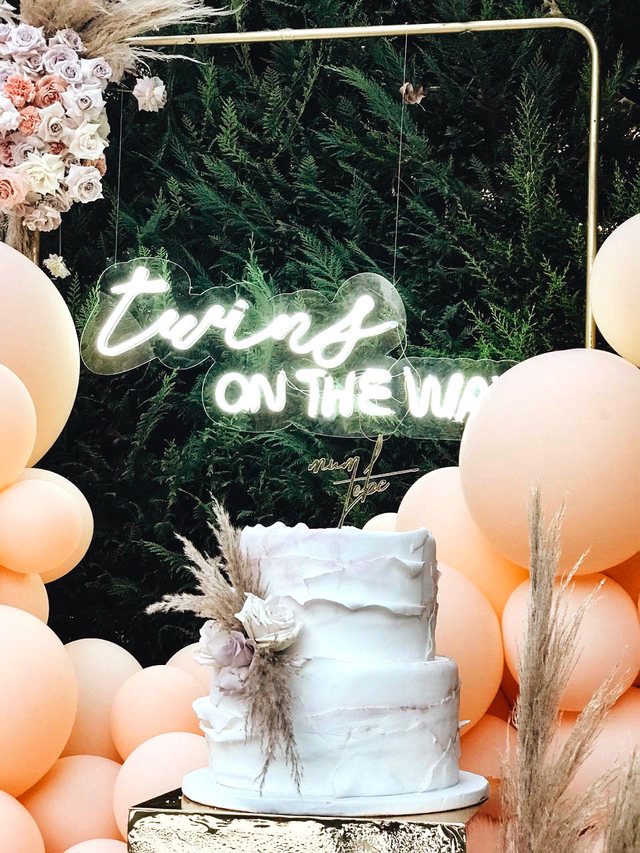 The cake also matched the theme and was simple in shades of white with some touches of gold color. Like the rest of the environment, the cake was decorated with pampas and 2 roses; in blush and beige.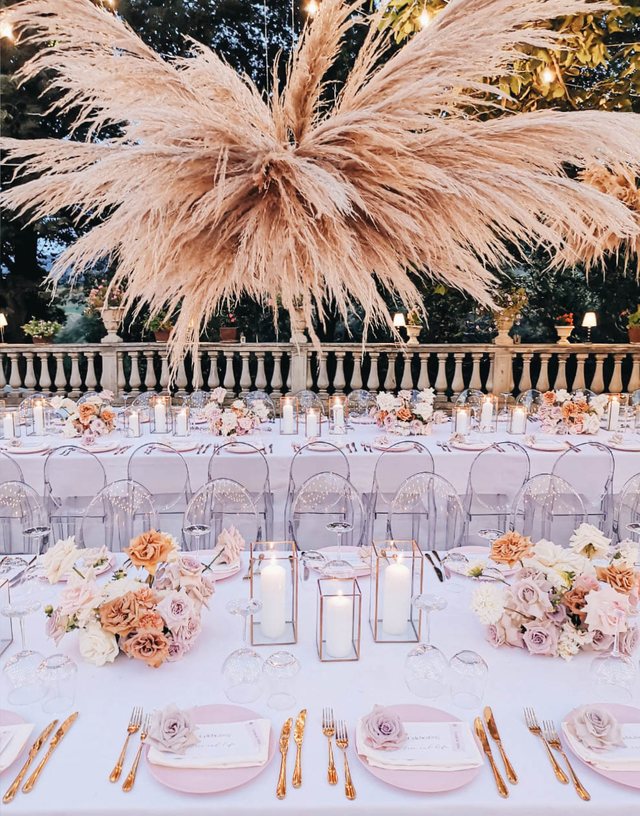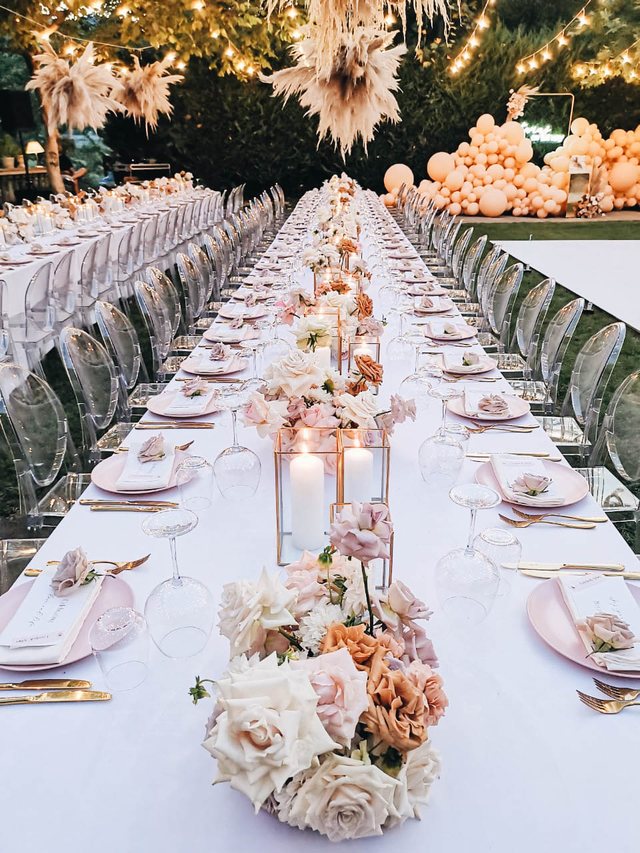 Two long white-covered tables were used for the guests, each for 50 people. Above them were placed compositions with pampas, which created a boho atmosphere, but at the same time very modern. In addition to the flowers, the table was decorated with white candles, while on the blue-colored sofas, it was placed with an expression "Celebrating love and life", as well as a rose for each guest.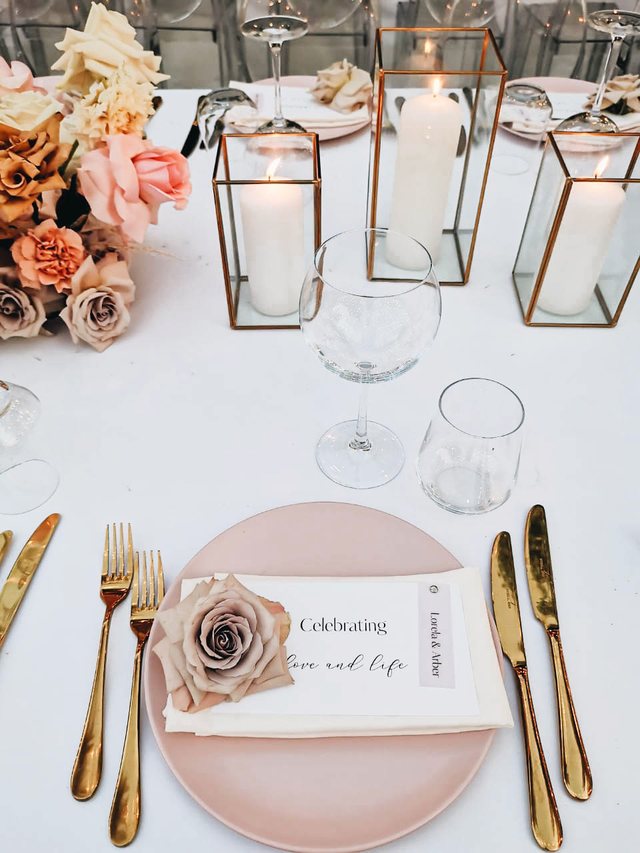 Since the party was organized in an outdoor setting, some lights and some composite compositions that stood in the air and blended perfectly with the environment and style of the decor served as the "ceiling".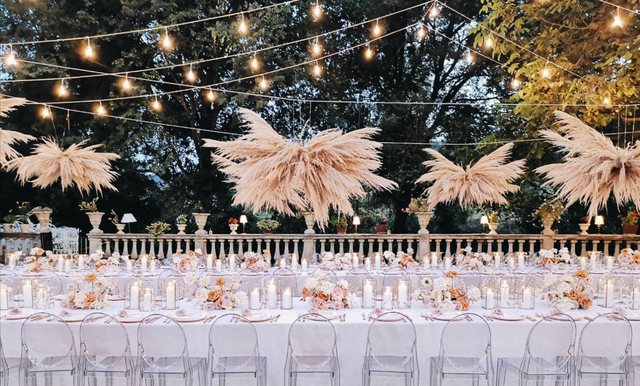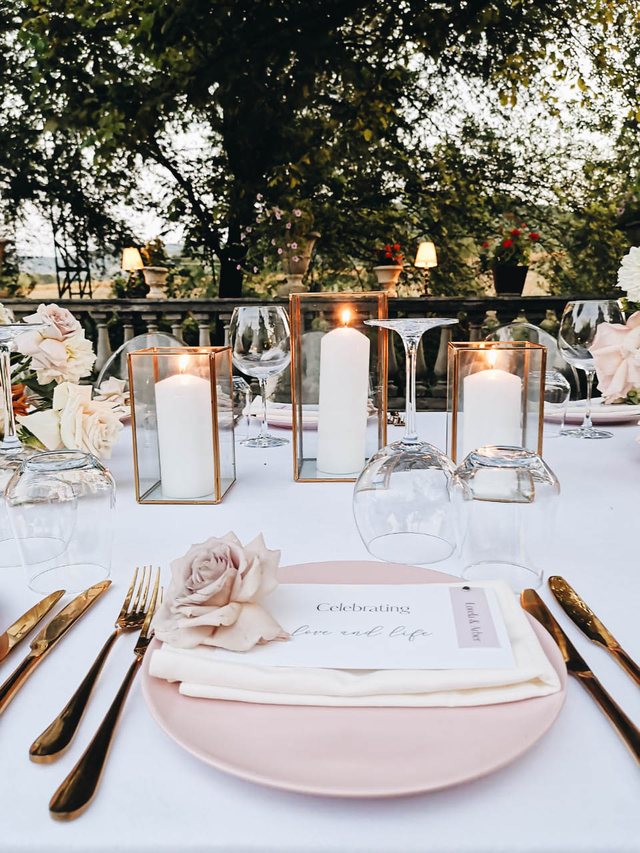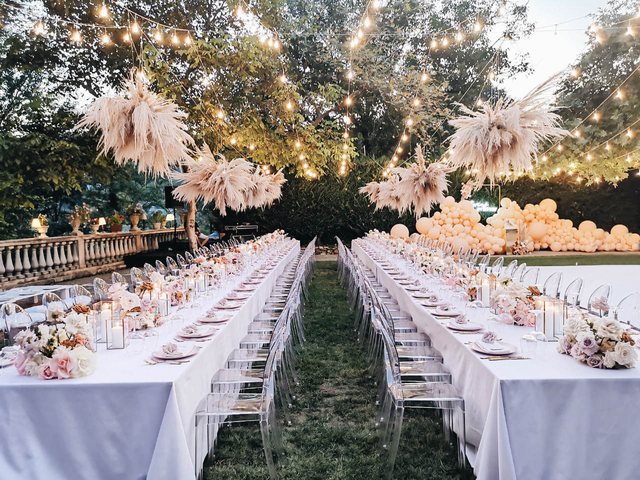 Photo: Class Photography
If you want to make an appointment with Class Events managers, you can contact them at:
+355 69 60 82 858
Or you can fill out the practical form by clicking here .
To browse the event portfolio click on www.classbyav.com