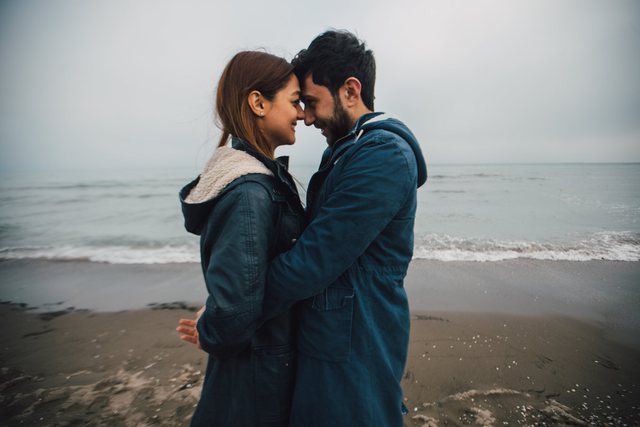 How to find a good guy? This is the main question of all girls… Unfortunately, she can never get a real answer. Do you know why? Men answer!
You can be very sexy and extraordinary in bed. We can have sex twice a day, in the morning and at dinner. And we can remember you with a lot of love.
However, this is not enough for us to get married together. In fact, it has little or nothing to do with it.
The real reason men choose the girl they are going to marry hides outside the bedroom. Now, surely, you are asking how to make him marry you?
Simple. We marry what makes us better people.
It starts when we begin to realize that our car and home is cleaner. But later it goes deeper than that. It goes towards a noble quality that comes towards us and makes us take care of you.
We want to know where and who you are. We take care of the condition of your car and make sure there is enough oil. We begin to think of small things that we never thought could become important.
We care about your feelings; how you feel more than how you look.
As a woman, you might think, "It looks fantastic! How can this be achieved? "
The truth is, there is nothing that you can do about it, you just have to let it happen.
Është energjike. Gjëja e parë dhe më e rëndësishme është që një mashkull do një vajzë që e dashuron atë, por jo më shumë sesa do ajo veten. Disa njerëz e quajnë këtë besim - por shkon shumë më thellë se kaq.
Besimi është ajo që mund të bësh; vetëbesimi është të tregosh kush je.
Çelësi i dytë, i cili bazohet në të parin, është ta lejosh dashurinë të ndodhë. Duhet të ndihesh rehat me veten, e denjë për t'u kujdesur jo për atë që bën, por për atë që je.
Ta lejosh dashurinë të ndodhë do të thotë që kur ai të kontrollojë makinën, ti ta lejosh. Kur dëshiron t'i hedhë naftë, ta lejosh, në vend që t'i thuash se mund ta bësh këtë gjë vetë.
For men, becoming a better person means more space and opportunity to do so. In short, a man marries a woman he believes can make life better - even better. It is your job to discover what that is and to bring it about. Then, surely, he will choose you at the altar.