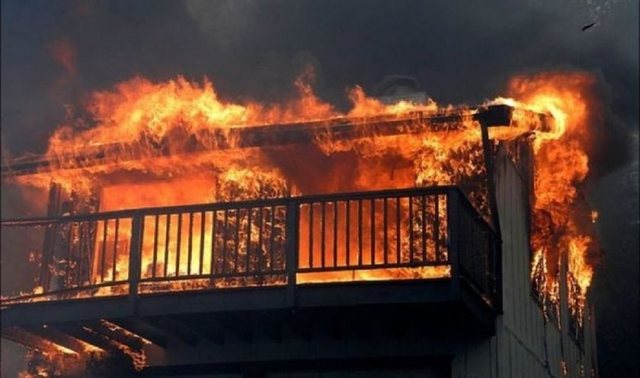 A serious event was recorded in Gjirokastra on Sunday evening, where a minor girl lost her life as a result of the fire.
The case was reported in the village of Dervician in Dropull around 20:30. Police report that the fire broke out in the apartment of a citizen with initials IN 49 years old. The latter, along with his 12-year-old daughter, were inside the house at the time of the blaze.
Firefighters who went to the scene could pull out the father and daughter. As a result of the fires, father and daughter were injured and taken to Gjirokastra Hospital for medical assistance. Unfortunately, after a few minutes, the 12-year-old could not survive as a result of the injuries and passed away.
Police services are at the scene, the investigation team is working to determine the causes of the fire and clarify the circumstances.