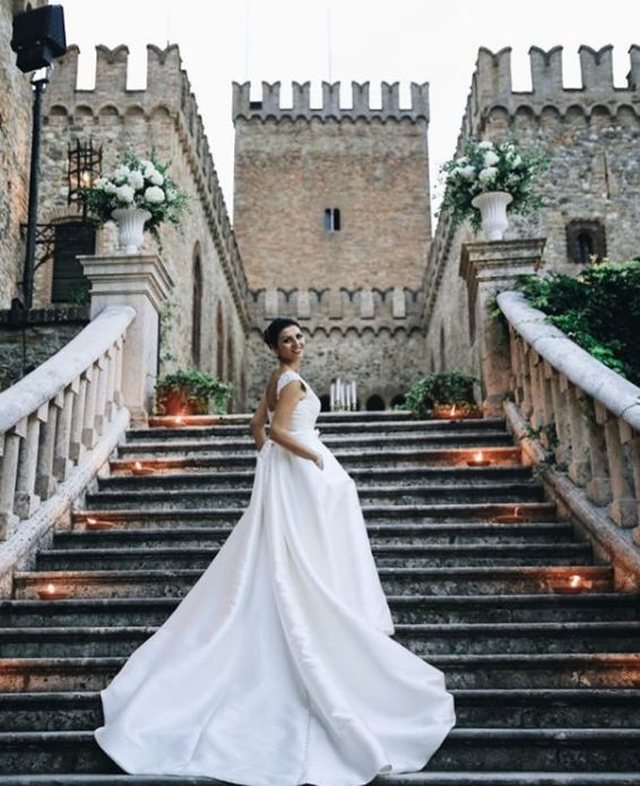 When a girl dreams of her wedding, she generally imagines in a castle with the blue prince and inviting her most beloved people. This is the ideal, but how many girls succeed in realizing such a wedding? Epo Viola has managed to make the dream wedding at Tabiano Castle in Parma. A typical Albanian girl of beauty and elegance. The Prince had chosen Italy and made an ideal couple. The wedding date on September 15 had not been picked by chance.
For loving birds this is an important date in their love calendar. Dubbed in detail by this Class Event event, it resembled a fable of the princess and the princess. Probably from the country, the decor, their whole story, this wedding will be remembered long. Class Events has passed beyond the Albanian borders and this is the third wedding that this company is doing outside of Albania. The couple have preferred that the decor at the cocktail, the celebration ceremony and the 150-guest dinner overwhelm the gold details.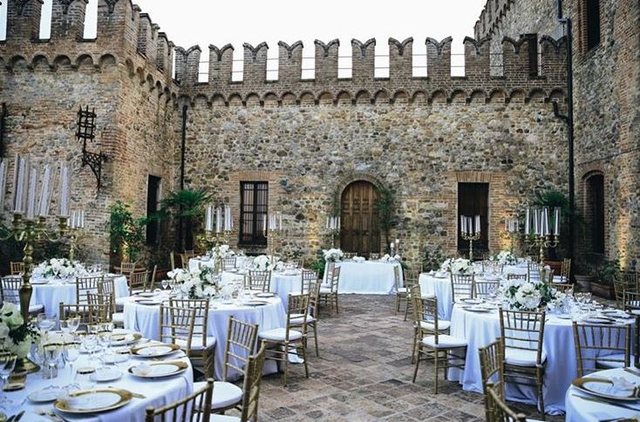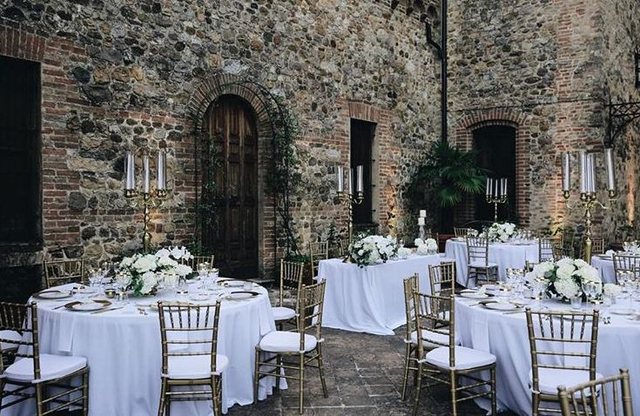 They stayed at CLASS thus adapting to the surrounding environment, fortress, and greenery that prevailed everywhere. This is the castle is very popular in Parma and is the favorite place for many couples to realize the marriage oath. This castle dates back to the XXVIII century and combines antiquity and modernity together. From it, the ancient things that make it unique and remain of those typical places where you can crown love are not removed. Viola and Francis have not chosen it randomly. The Italian prince, who knows his story well, knew for sure that his wedding ceremony in this country would be magical. However, Class Events has also added beauty to the thoughtful décor to the even smaller detail. From Tirana to Parma, Class Events traveled to make the wedding of Viola and Francesco one of the memorable ceremonies we often see on social networks and we dream that we too have one.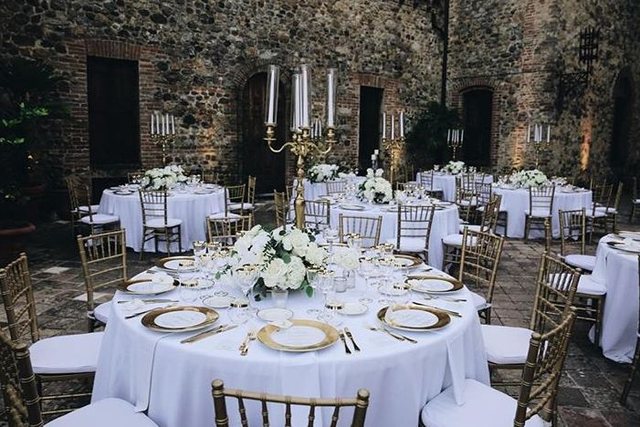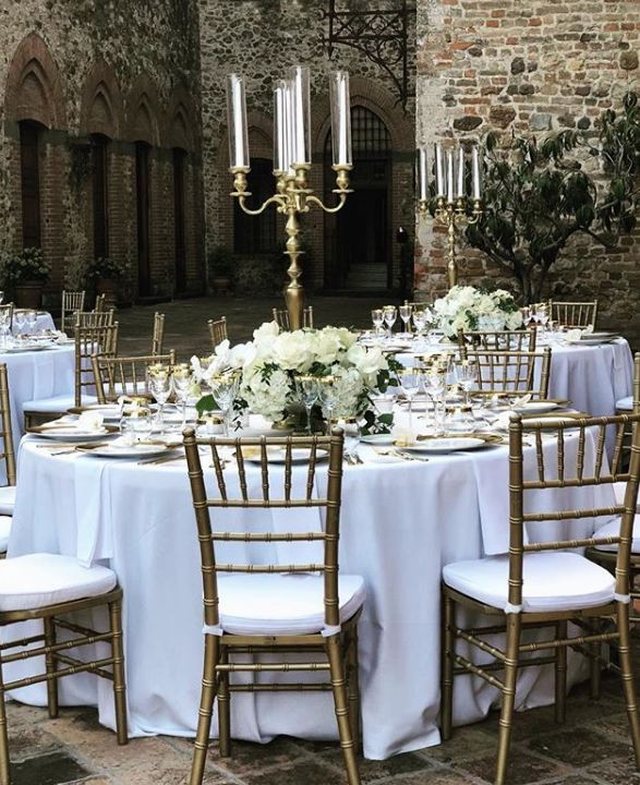 The wedding was basically traditional, as the after-dinner couple had some gifts dedicated to crystal products. This is a tradition that happens in the state of Albania and that we Albanians when we make such affairs we hear and why not embrace us because it is always nice to distribute gifts on such a day. Class Event for 150 guests had prepared personalized invitations certainly with all the couple's thoughts protagonist. Marriage ceremonies already out of bounds are a new challenge for Class Events. Wherever you are, Class can make you the most important day of life, even the most beautiful of those that are remembered forever ...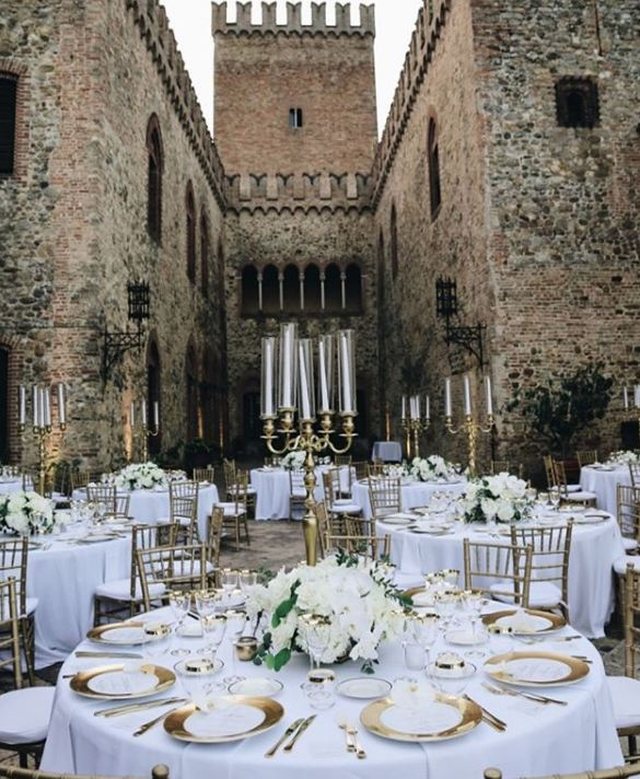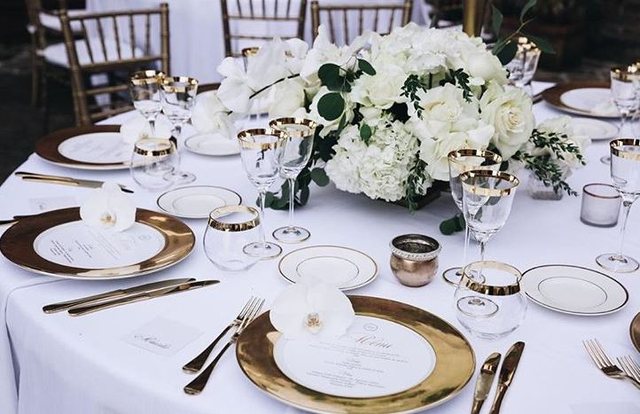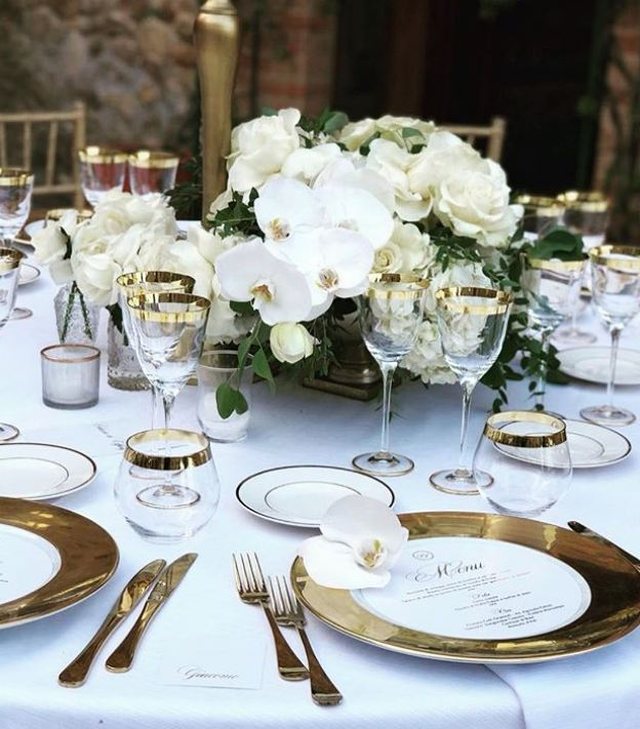 Class Events is where you are ...