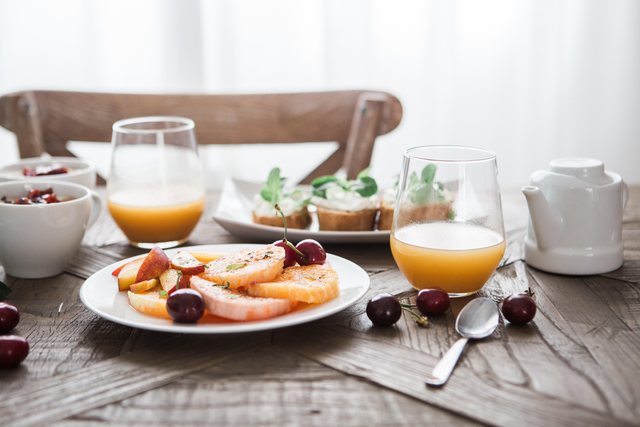 If you are one of the people who never sit on the table to have breakfast, because time never promises you, this row takes only 5 minutes for a healthy and super-fast breakfast. This is one of the mornings to learn to sit at the table ... just 5 minutes for yourself before you start a long day.
The most common solution for most of the days may have been a bowl of cereals and yoghurt, while this recipe is more Mediterranean.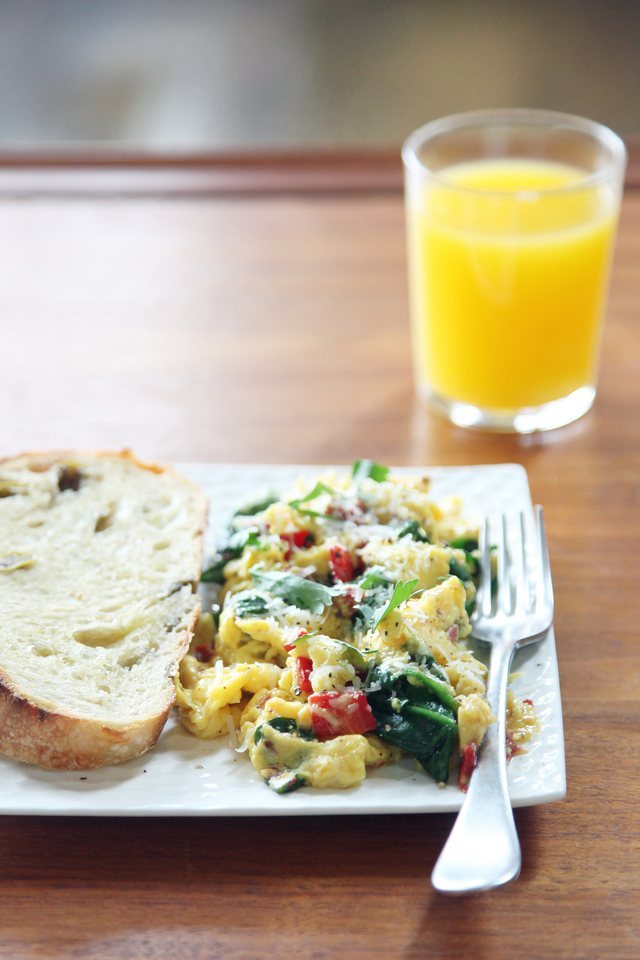 Above all, the time is just 5 minutes to prepare and 5 to 10 to eat ... The secret? 15 minutes to wake up early.
Spinach and dried tomatoes (if not, even tomatoes)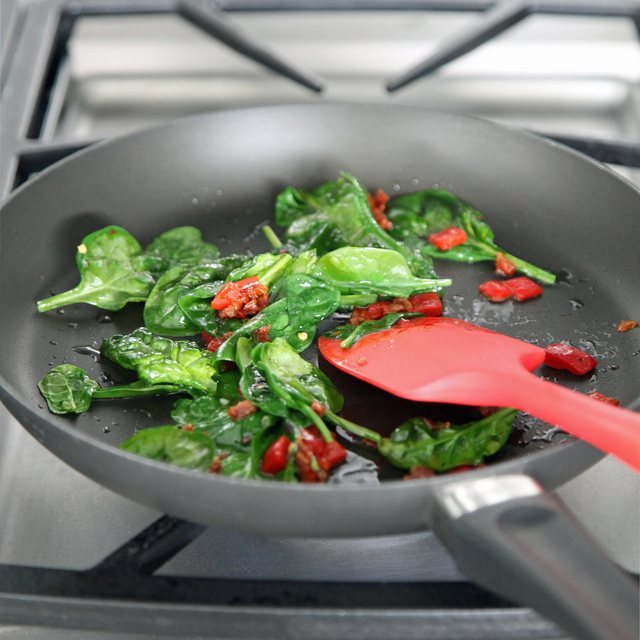 Ingredients:
2 big eggs
1/8 cup teaspoon of salt
1/2 teaspoon extra virgin olive oil
A pinch of red pepper coffee spoon
1/2 cup stuffed with spinach
2 dried (average) dried tomatoes
1 tablespoon of cheese (optional), also for garnish
A pinch of black pepper to taste
Freshly chopped parsley, for garnish (optional)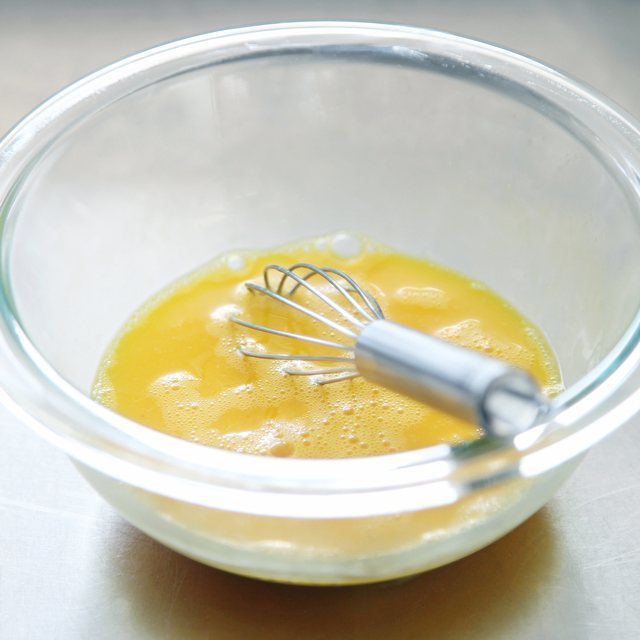 Preparation:
Eggs into a small bowl and pour a little salt. Mix slowly until a homogenous mass has been made.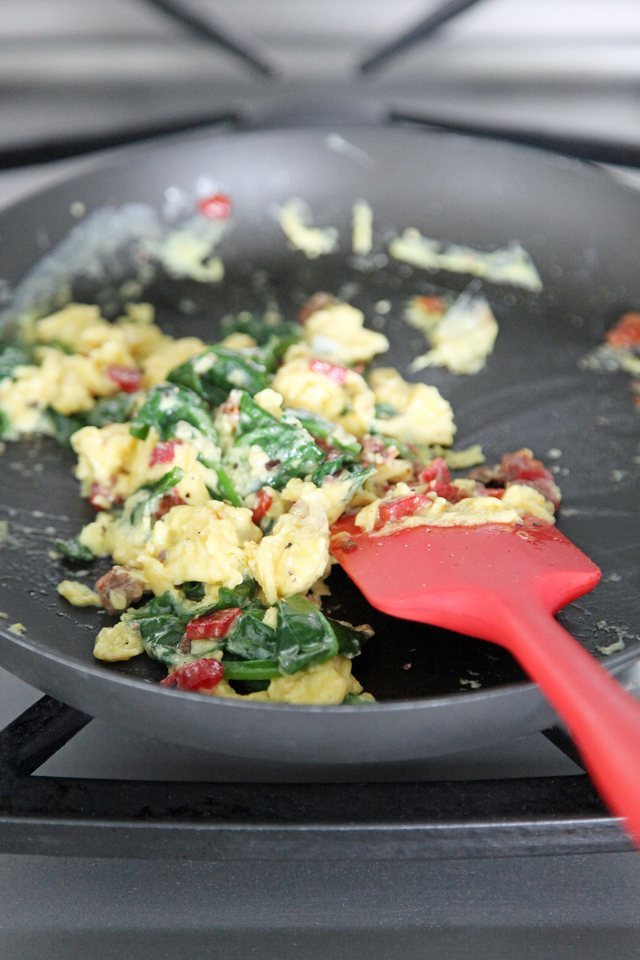 Add a little olive oil to a medium saucepan. Heat for about 1 minute with not too high fire. Then add red pepper and spinach. Mix it from time to time until the spinach is cooked. Add dried tomatoes, black pepper and let it boil for another 30 seconds, stirring constantly. Add the eggs and mix again for 30 seconds to 1 minute until the eggs are fully ripened. Turn off the fire and leave it for several seconds to heat the pan to continue baking for a few seconds. Add cheese, mix and then pour into a plate. Sprinkle with parsley and pepper.