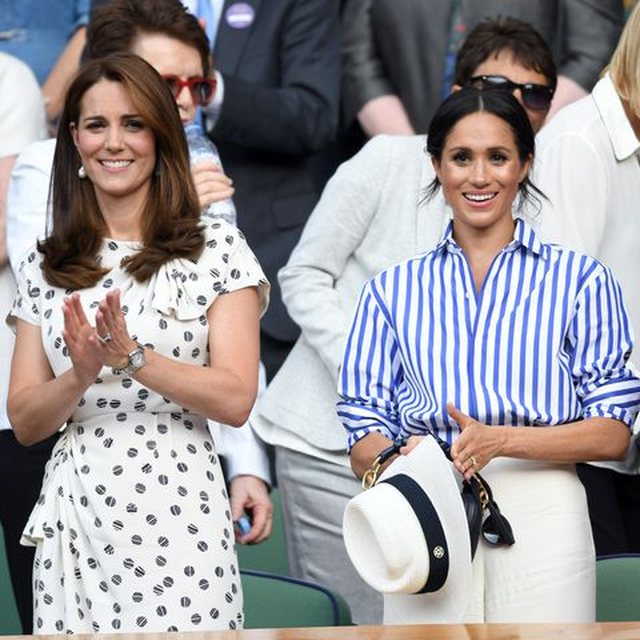 Kate and William have been on a visit to Cyprus recently and what attracted attention was the dress of the Duchess. As soon as we saw we came to mind a Meghan outfit, Kate was probably inspired by her brother-in-law this time too. The style of Cambridge Duchess was not like what we are used to seeing in general. In January this year, during a visit to a radio station, Meghan appeared wearing a pair of black skirt and a blouse in the same color. Meghan also wore a mid-waistband, as well as black.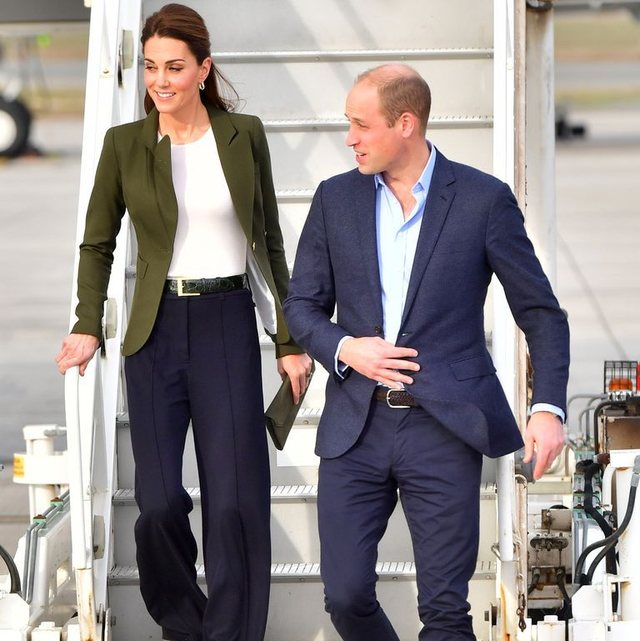 Kate seemed to have brought this "look" to Meghan after wearing a pair of pants like Meghan, but in a dark blue, a white blouse and above wearing a military jacket, combined with a mid waistband the same color.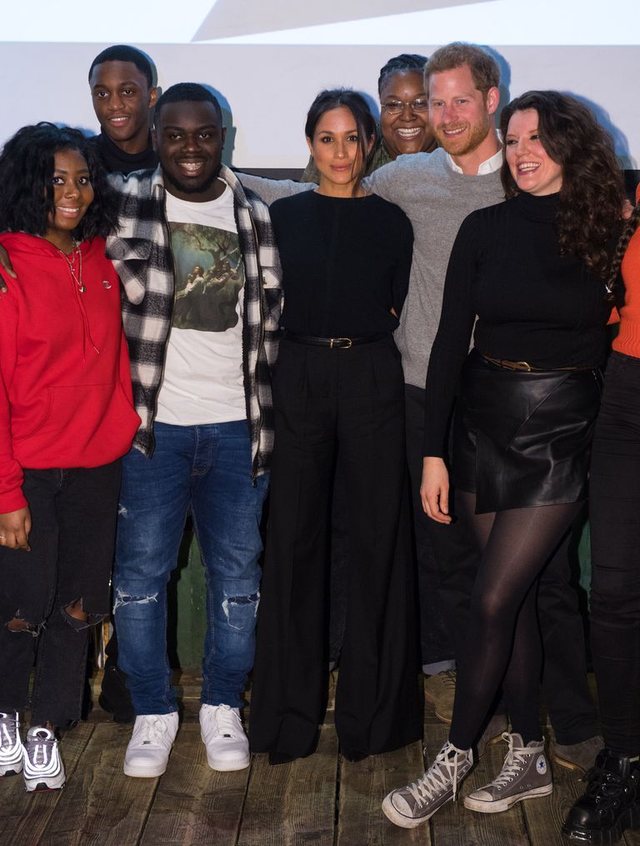 Well, this is not the first time that two sisters are inspired by one another's style and we can say they always strike in the mark.