Former PD deputy, Grida Duma has decided to divorce her husband, Ilir Shqina. According to the documentation published by Shqiptarja.com, it was Grida what opened divorce proceedings in court.
" Since the communication of the decision on one of the causes provided by article 130 and following of the Code of Civil Procedure has not been reached, this announcement will be effected for 20 (twenty) days for communication effect, by means of the printing of one copy to the Court Tirana District Court, a copy will be displayed next to the last resident of the absent person, as well as a copy on the official website of the Tirana District Court, " reads the document provided by Shqiptarja.com.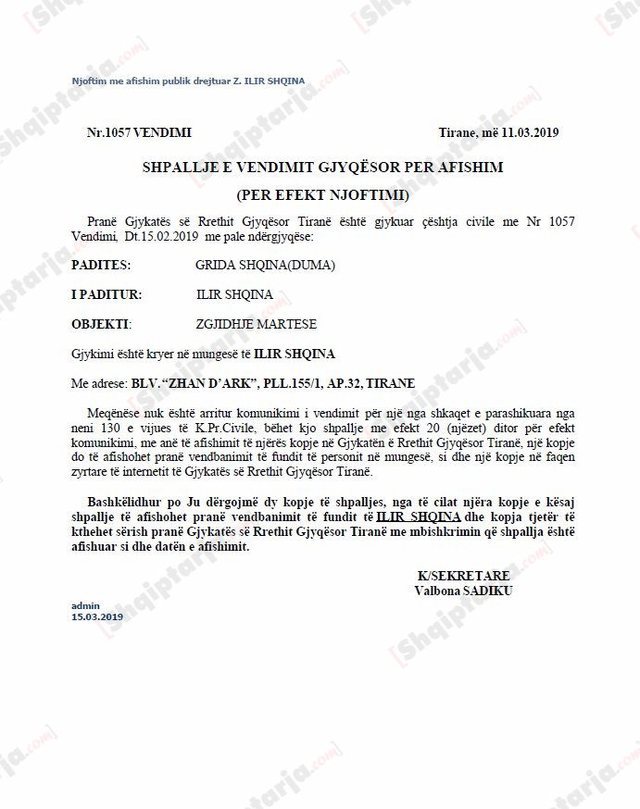 Grid's civil lawsuit was registered at the Tirana court's secretariat and on February 15, 2019, the Tirana court, by decision No. 1057, decided to divorce the couple.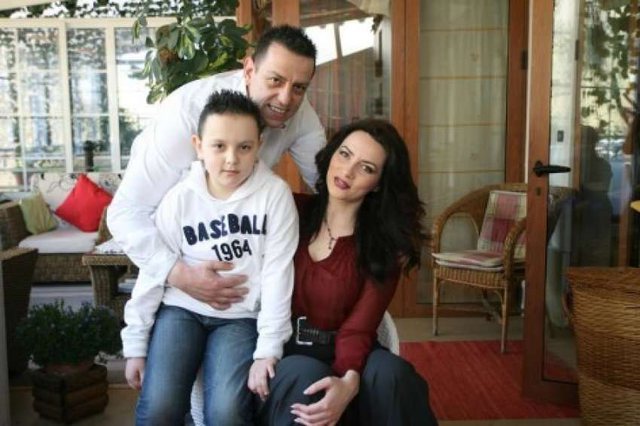 Grida married at the age of 20 with Ilir Shqina, a diplomat at the Albanian Embassy in Slovenia.