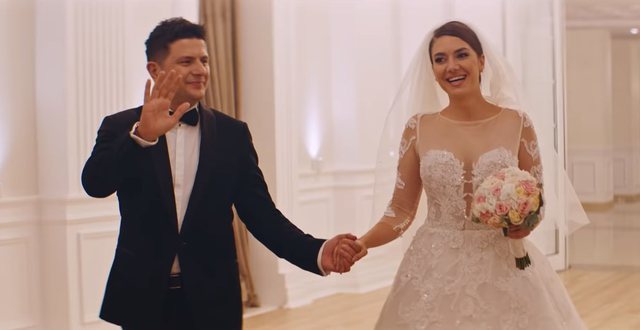 A few days before the premiere of the film "2 Spindle Honey" was released, the production column of this production was published with protagonists Elvana Gjata and Ermal Mamaqi. "Without love" is called the song that tells the story of a loving couple played by Elvana and Ermali.
The first presentation of the song was made by Ermali yesterday evening by "Xing with Ermalin", and today, from her profile on Instagram, a few minutes after the song was also released on YouTube, Elvana gives some more details. As the singer writes, the song began with a call from Lyrical Son and after it, the whole story of the love given through these images was developed.
Started by @lyricalson when I received a call from him for this song he wanted to give me and touched my heart. Along with @meralmamaqiofficial we loved her music and decided without any doubt to be the soundtrack to the movie # 2gishtmjaltë. Thanks to @lyricalson and Arsim Bunjaku! "- writes Elvana.
"2 honey fingers" will be broadcast on March 28 in all the cinemas of Albania, Kosovo and Macedonia.