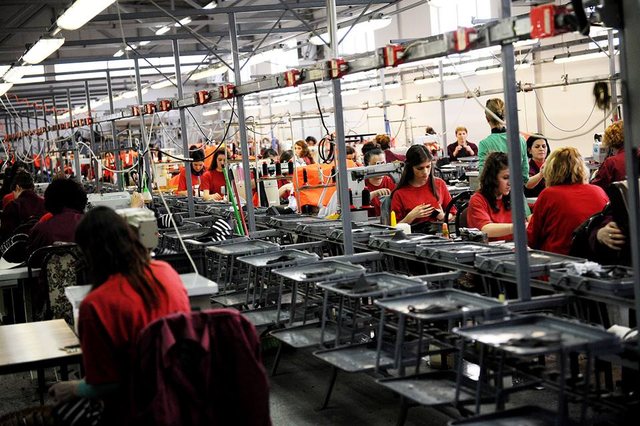 Unlike the countries of the region, in Albania, workplaces are dominated by people with low education (less than 8 years).
Employment trends in the Balkan region analyzed by the World Bank over the days that show employees in Albania over 2017-2018 to about 45 percent of them have low school education versus 22 percent of the regional average.
While in the region, quite different developments have been observed, where over the years 2017-2018 low-skilled workers have lost jobs.
On average in the region, jobs were cut by 3.8 percent in low-education workers, while jobs in higher education increased by 4.2% and 1.2% for those with secondary education.
Exceptions to the regional trend have been made only by Macedonia and Albania where employment for primary education workers has increased.
Most women in the primary education group dominate women. In the Western Balkans, the proportion of women with low levels of education among the working age population is higher than the proportion of women educated in the workforce.
Employment grew more in people with secondary education (except Kosovo) and those with higher education (except North Macedonia). Albania, Northern Macedonia and especially Montenegro reported higher employment rates for those with lower education.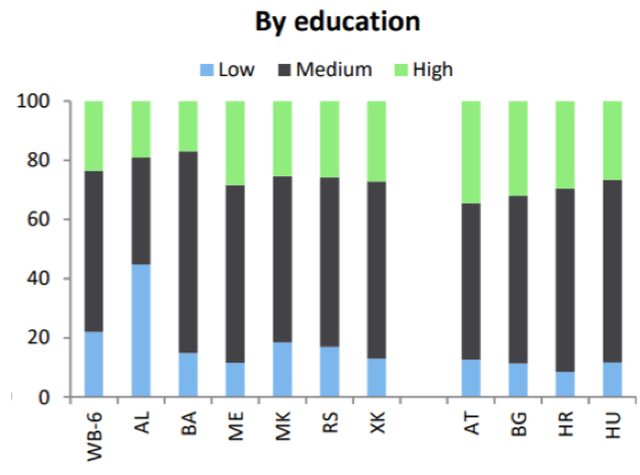 While in Bosnia, Serbia and Kosovo, working places for those with lower education were reduced.
In Central European countries, new jobs have advanced more for higher education. As employment fell among low-paid workers in Bulgaria and Hungary.
Golden age workers (25-54 years) represented 75 percent of Western Balkan countries employed, ranging from 71 percent in Albania and Kosovo to 79 percent in Northern Macedonia.
The share of young people employed was lower in Serbia and Northern Macedonia (nearly 6 per cent each) and the highest in Albania, Montenegro and Kosovo (about 10 per cent each).
The oldest age group in employment ranged from 15 percent each in Kosovo, Montenegro and Northern Macedonia, almost 20 percent in Bosnia and Herzegovina, and 18 percent in Serbia.
Source: Monitor