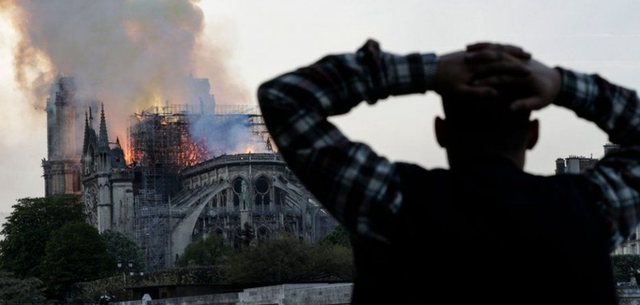 Paris's famous cathedral, Notre Dame, is covered by the blaze this Monday and above it are the eyes of the whole world. Hundreds of people gathered around the streets watching the flames silently.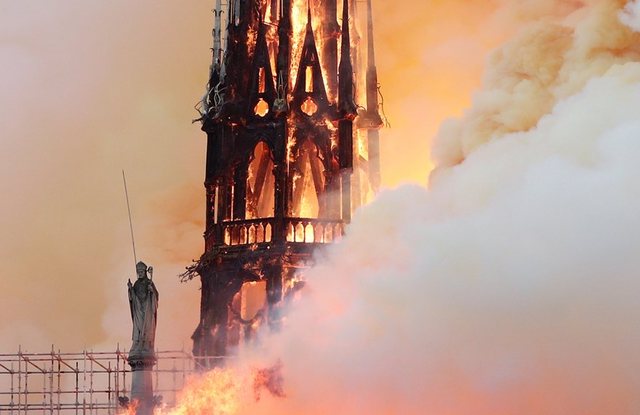 Paris's famous cathedral was flaming for still unclear reasons. Officials said the fire may have come as a result of restoration work, but there is still no official statement about it. Despite firefighting efforts, the 850-year-old cathedral roof and roof were destroyed, while the flames continue to be active, according to local media.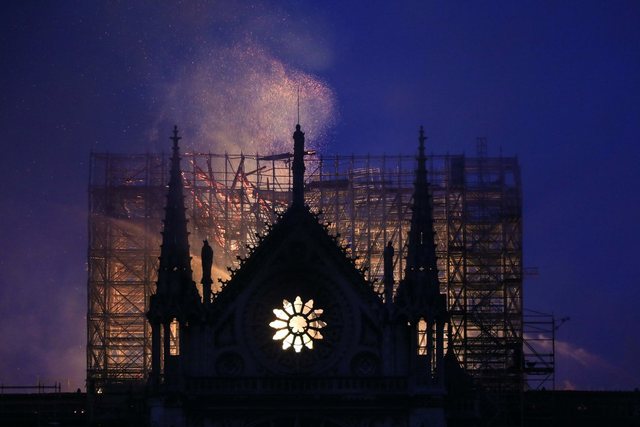 A cathedral spokesman told the media that the entire structure of the building was burning. " There will be nothing left ," he said. " It remains to be seen whether the dome that protects the cathedral will be touched or not ." Damage is also seen unmatched even if the flames would interfere with water from the air. Historian Camille Pascal, speaking to the French media, said the fire is destroying a "precious asset". " For 800 years, the Cathedral has been proud of Paris. For centuries, happy and unfortunate events have been marked by Notre Dame's bells. We can not but be grieved by what we are seeing , "she said.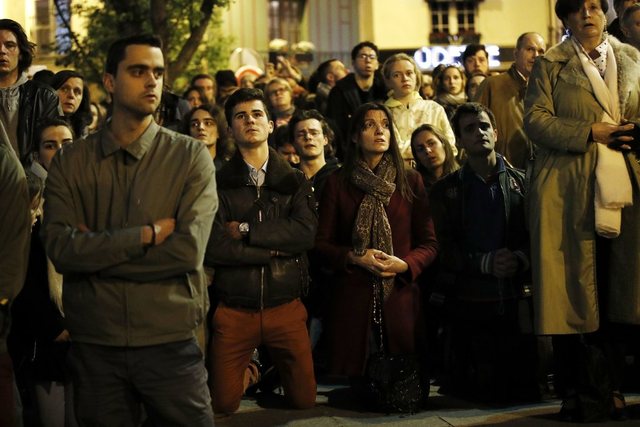 In these photos published by the international media, all the people who are silently watching him feel sad about this extraordinary work of art, a symbol of the ancient Parisian and jubilee culture of Victor Hugo's famous work.