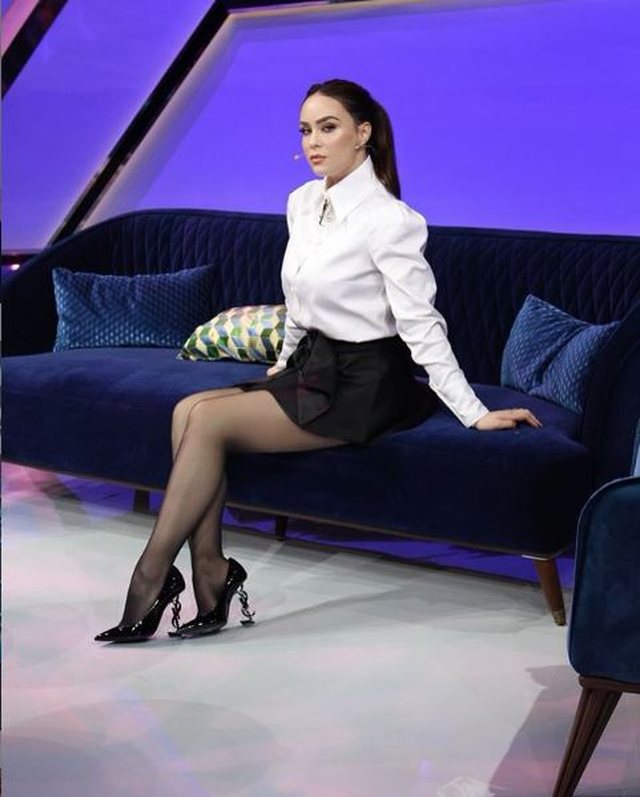 Since becoming a mother, Jensila has been demanding even more to be part of various television programs or interviews, even because everyone was curious to learn more about the period of motherhood and for the little Ajka.
However, the B & E Caffee program was one of the favorite singer in which she was eager to attend. As he said today, he wanted to be before.
Why did not she do it?
Before Jensila came to the studio, Erion explained that they had thought to start the season with Gensila since October, but it was the fault of Besit: " Why did we invite Gensen so late to the program? "He told his colleague how to touch him in the wound: " 2500 euros in expenses ... shoes, dresses, hair, wrinkles ... " began to list Besi all that Gensili needed to be in the program: " You will invite me your program? "he imitated his spouse's actress following the list she had previously requested. But the boys did not come in well to say "your program" and they rushed to remind them that it is their program, not just his: "2500 euros is not bad to divide them threesome," said Besi pas and immediately Erion and Olsi withdrew.
"You stay, I'm sorry for you. I want to invite Jensilen even to skirts, to actresses ... " - continued Besi revolted and Erion confirmed: " Yes, very well, goes there "
"Do you like the outfit there, that 'I do not go with the same outfit" - raised even more voice by imitating Jensen.
Imagine then that Olsi had taken it to "Laraska", its own section ... Then Besi would really go crazy.
However, for the rage of Besit's portfolio, Jensila decided what he would wear and came into the program. She even discovered another profile of her like never before - acting.