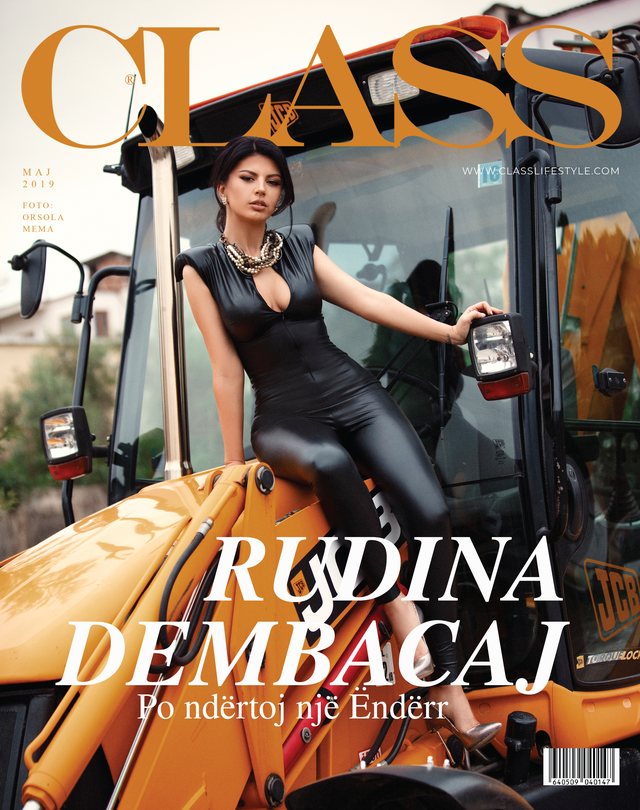 Making others laugh is one of the hardest "professions" that only those who practice can understand. And what we do to others seems to me the simplest thing (as long as we take the courage and think weird about the easiest work possible), in fact it's far more than that. We all love the humorous community and the friends who are ready to play for any situation. Who does not feel good if there is someone in his circle that makes him laugh and forget, even a few moments, his daily routine and his routine?
She knows it all too well ... It has been since the beginning, since childhood; a cormorant, a haram who was "whipped and beaten" with the wardens, but that the smile never left his face, humor was an identifier of a character that would later crystallize and become "official".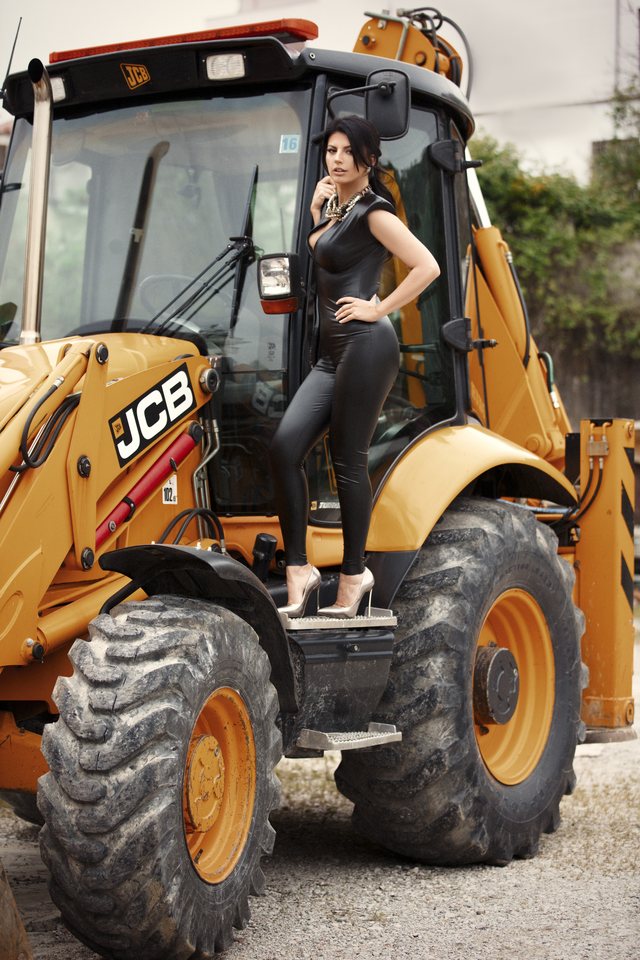 Today, Rudina Dembacaj is the character of a completely different profile. Though the talented talent that a child is already part of her life, she does not know how to stop. One of those actors who does not have to resort to memorizing a text that makes others laugh is at the same time a very familiar name for television and theater scenes. People who are close and close friends know that thin humor is part of the character, its originality, is the quality it has coated with its name since the moment it went to the television track to date, counts many years as a complete artist.
The character that immediately emerged, Jozefina Topalli, on the stage of "Orange" was just the opening of a door that warned of a long journey, the striking in the sign, but the "public promise" that it was just the beginning. The countless rollouts that later came soon became a part of Rudina and with them, the actress was growing within himself a character that could not be easily forgotten, rather ... If among many other artists wanted a sign of originality, the search had taken end - was named Rudina Dembacaj.
After the "Orange" scene, the first true school for Rudin, other roles that were no less adorable to the public came soon. The Avengers were listened to and used with humor by everyone, so that Josephine's image had started to fade. They started to form new characters, and with them, an artist started forming, who in very few years managed to make all of them for himself ...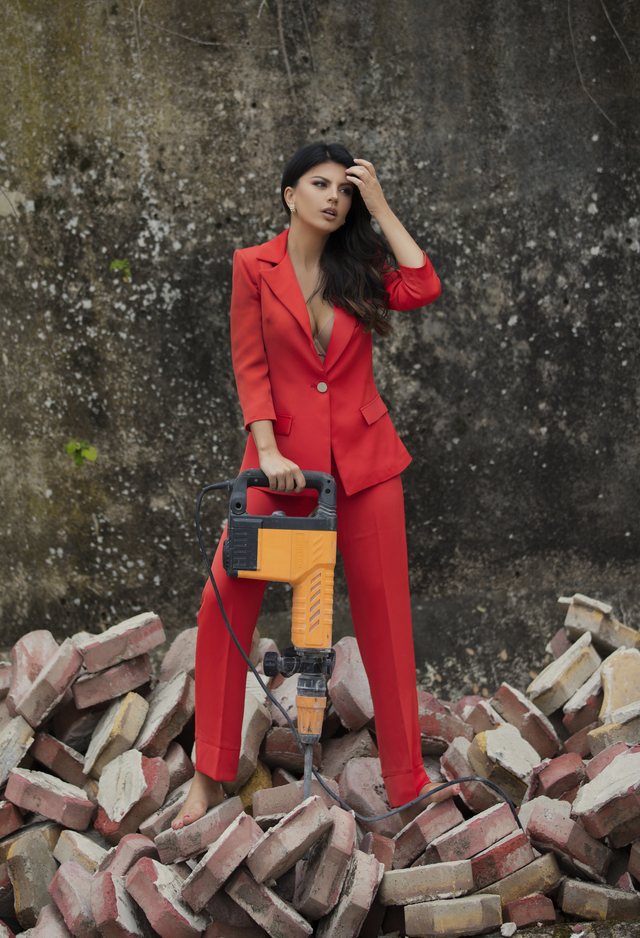 "I'm part of mine, it stems from my soul, " Rudina says when she asks how she can always make people laugh. It does not strain, does not shout loudly what he knows best, but you just have to understand that he has everything so natural. However, it has not been easy to break through. The fierce television or theater scene, where Rudina has also successfully penetrated, has also revealed open-minded challenges. But it is not humble. It has never compromised before its profession. Because her biggest challenge has been the " hardest " profession - to turn people humor and make them laugh even when life has 'drowned' meager. Because this has been and remains the only passport of Rudina: to enjoy the hearts at all times. No compromises! However, just as Rudina has decided to challenge herself in another area of life, business. Today she is making another dream dream come true, and thanks to Rudina's work and ambition, she is getting shape and life.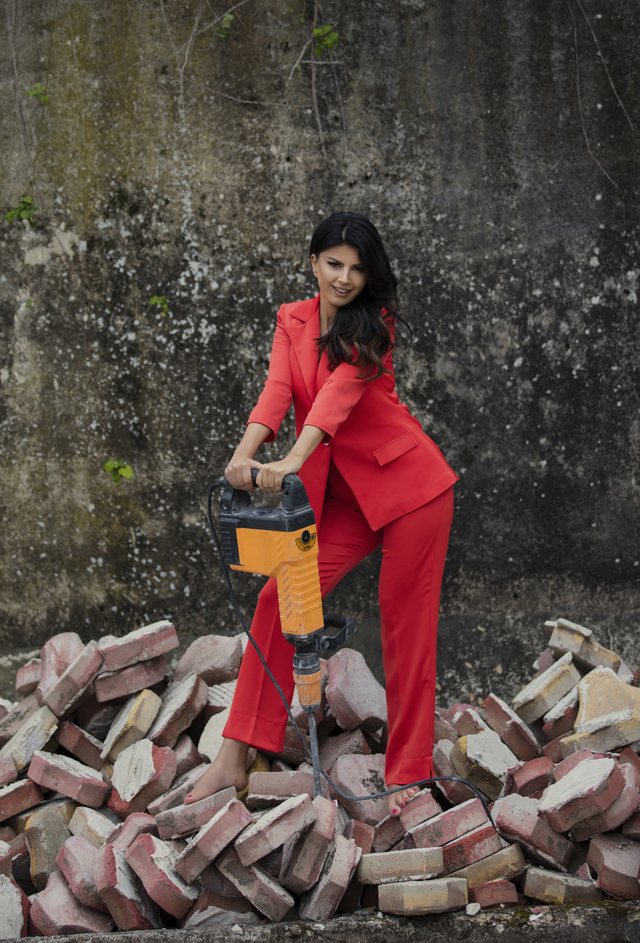 Her new project is still a mystery, because Rudina prefers to leave us surprise, but it has to do with a beautiful, completely special environment where people find comfort. So, Rudina's business will bring you the comfort of laziness, as only Rudina can offer, but will be just one step away from the center of Tirana. What will it be, Rudina will reveal us in the sequel.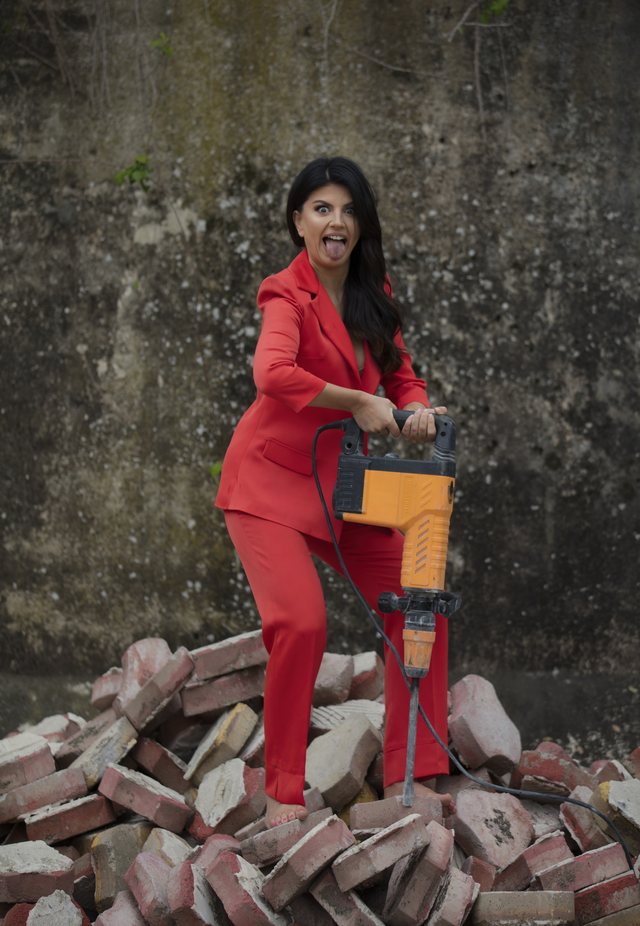 In this exclusive interview for the Class magazine, Rudina, in fact, has spoken without gloves, as always (if she would use gloves) it would be a surprise. Rudina is one of those real-life characters of the screen, which tells things as she thinks. It simply adds a humorous note, making the conversation more enjoyable. Rudina is one of the comedians that every time she listens to her, it's impossible not to laugh at her. Rudina is bio, both in appearance and humor. In times that we live, it is difficult to preserve originality, but Rudina has managed to remain so.
A new venture into your life, what is Rudina Dembacaj's design?
-This is probably the only thing that is not a hatch or instant desire. When I tell the close friends that besides art and acting, I always wanted to make two other projects reality, those who know me know that this is one of them. Make a beautiful, completely unique environment where people who will come will find comfort. I'm comfortable because everything will be beautiful and nothing plastered. A warm environment, a greenness spot, a oasis of joy, as it goes to me, just one step from the center of Tirana. A place where people love each other more. This project that is making a reality is exactly what I had a little dream in my mind. It will be exactly as I will call it! I'm surprised for a while.
Did you get involved with the business, which was the reason you pushed it?
-I did not put anything in my head, but I'm pulling out of my head the perpetual imagination I had to realize one day. The fact that I'm doing a reality wakes me up a different person every day and I know that I'm giving this project all the spiritual energy I have and that now I know that this place will radiate this kind of dreaming because I'm doing it with this force as a real dream.
Are you afraid things might fail the road?
-I was only afraid to date, that I would never be able to start ever. Now that I started to understand why I saw the brightness in my imagination.
Are you afraid of the competition of familiar characters with businesses?
-I know how to enjoy the success of everyone and I see with great admiration and appreciation the beautiful things that anyone realizes. I think that just the friendship with some of them and the way I know the values of things has brought me to build a beautiful thing like this. Let me say that this will be another success project that will help me with more competition in the future.
Business is your own personal initiative or are you also helped by close persons?
- It's a long-term dream I told half my voice to my family and relatives. This is a joint project with relatives and relatives who surprisingly proposed to me as soon as an opportunity for the site was created and I sat at a table and proposed it to me. I believe unwittingly as I have talked about some beautiful things I enjoy in Albania, I have shown how much I can afford to myself to do a wonderful thing that will grow slowly with the people who will enjoy it.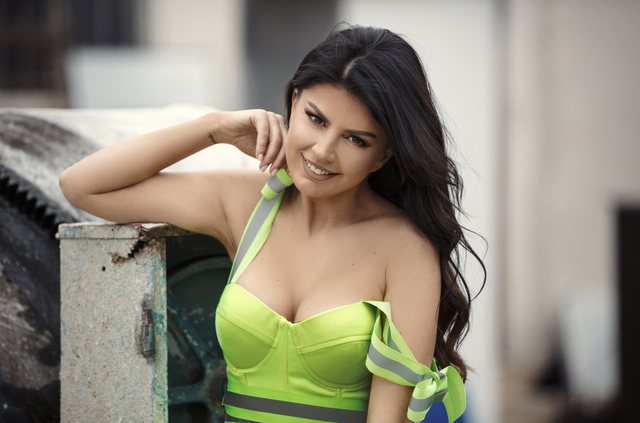 If things go well in business, do you think about breaking off the television?
-I will never leave art, I have not studied art, but I have competed in the humor market as a few actors coming from conservatory studies. It is quite clear that this network of acquaintances with the world of art developed to me the beauty that will appear in this business project as well. Business seeks innovation all the time and this innovation supplies me the art I do, so I think one helps one another. I would like to emphasize once again the idea of artists in this environment, where they will debut different artists from musicians to humorists or interesting monologues of my friends actors. It will be very beautiful, you will see it.
From the on-screen business, this "Do not talk to the driver" season , how did it go?
-Very good! I am happy that "Do not Tell the Driver" has taken this form. I enjoy everything, talk with the guest, the scenes of my actors, and in particular the monologue, which I think makes the difference from all the other programs on Albanian televisions. Let me thank the Rtv Ora and its leaders who trust me very much.
From studio to studio, did this change better result?
-Po, because the car was just an interview, now in the studio is really a shoe.
How hard is it for you to get the characters that you want?
- It is not difficult, the public figures in Albania have a lot of understanding between each other.
What is the character who has never received the invitation to come to the show?
At first, two years ago, I invited Mr. Saimir Tahiri who said, "I do not want to give from my fame, let your show become known." I laughed with tears!
What character did you just invite because you needed it for the audience?
-Asnjë!
Interview that has left you more impressions?
- I enjoy it all, honestly. I would like Gentian Zenelajn because he is a very special friend for me.
Is there a moment on television that should have been shown on the screen, even though you were really sad, but did you do your best?
- Yes, and not infrequently. I can not forget the day I realized that my cousin was ill. 1 hour before the shooting, I was crying in the car, then I gathered myself very loudly and made the comic monologue so far.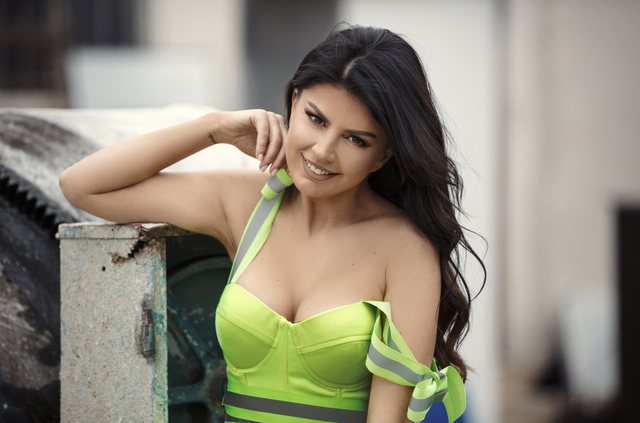 Is there any moment you think "Today I'll leave this job"?
-I can never live without this job! Thank God, has helped my great passion appear on screen and in public.
What do you think is different from other moderators?
-Each of us has its identity.
What do you think is the best Albanian moderator?
-Rudina Dembacaj.
What do you think about Saturday's shows that are on the same schedule with you? Which one sees as the strongest competitor?
- They are all strong competitors. If they were weak, I would not "grow up" every day.
Let's go a little in the theater, "Boeing Boeing" has made a naming, how did you feel on stage?
It's awesome! My first time in the theater is accompanied by a record of performances and requests from the public. Simply magical.
Between the theater and the television, what will the solution be?
-I really can not share! It is the same as saying: who is more like a mother or a dad?
What will change to art in Albania?
-Politikën!
What is the Albanian actress who does not laugh at you?
- It would be nice to have a name, but I did not. So few girls and women we are, I think we are correct!
Yes the actor?
-The uninitiated are not remembered even the name!
With all these impulses in your life, how can you be a good wife and a good mother?
-Dear God I'm good enough!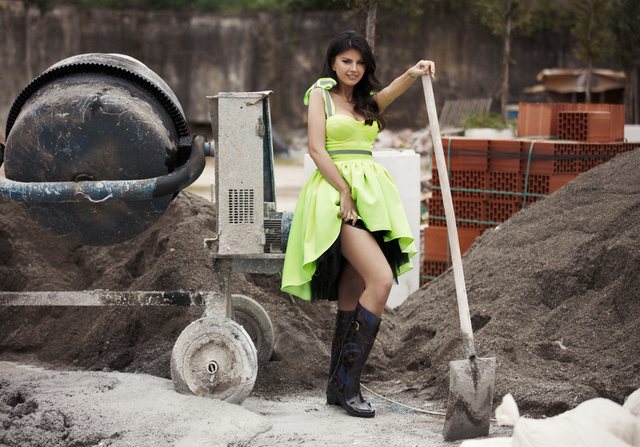 You're on screen every week and probably the family follows you. Show us the compliments and the criticisms that make the family members.
- (Laughs) My mom has a problem that I'm very honest on the screen. After each exit, he cites one of my sentences and tells me: Can this be done without saying?
Would your daughter want to follow the path of art?
-If you will, do not stop it absolutely, nor do you feed her.
What is the weirdest rumor you heard about yourself?
- I heard yesterday! I got a pistol! (Laughs) Super gossip.
If it will do a plastic surgery, what will it change to itself?
-Nothing! The picture goes with the thoughts.
Have you been weakened again, how does it sound, a tip for girls who want to lose weight?
-Regulation! Eat from 08:00 to 16:00 what you want, then just water, until the next day. You will thank me. In fact, you would thank my close friend, Eneida, that she updates me with everything healthy.
Has the outside appearance been a passport to open the doors to the television world?
No, there was humor.
If you would define your life with three words, what would they be for the moment?
-Pensive, intense, beautiful!
Do you believe in luck, or do you think constant work is the only "luck" in life?
-Believe! Thank God.
In addition to the outward appearance, what would you like to change to yourself in character?
-Nothing. I look like my uncle's son I lost a while ago. Ever since he left this world, I like all my defects, remind me of Alin who has broken my heart since the day he left.
If there is to be a solution between family and career, what will the solution be?
- They make sense without each other. If I do not feel that I am realizing, I do not love. If I have no love, I can not get it.
How are you dealing with money?
-Packed complete.
Are you a complete woman, Rudina Dembacaj?
Yes.
Credits:
Photo: Orsola Mema, Class Photography
Makeup: Elona Balaj
Wardrobe: Dress and Red Suit: Anisa Collections
Jumpsuit: Rezarta Hawk