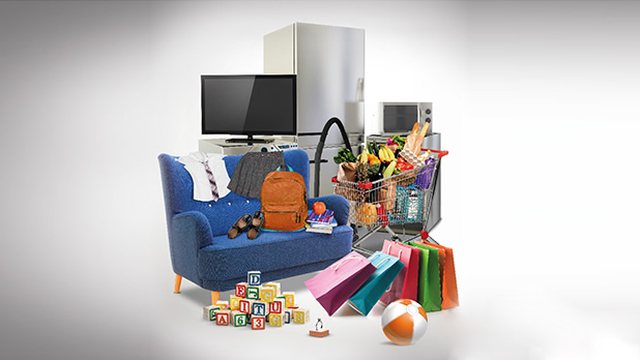 Throughout the 21 years that operates in Albania, Alpha Bank Albania has always been focusing on its client by creating products and favorable offers for it.
Since the beginning of the year, Alpha Bank has launched numerous offers, with the title "Buy and Win" with American Express cards, for which the bank has exclusivity in Albania.
This charter, involving all those cardholders who have made transactions worth no less than 10,000 ALL (until 31 May 2019), will be cast on live streams on the social network of the Bank on June 26, 2019 , time 11.00 and offers fantastic prizes such as:
5 Apple iPhone and 5 Apple iPad;
2 tourist trips to Greece;
1 Volkswagen Up!
But not just so! The Bank also launches 2 other offers for loans to individuals.
The bank will cover legal, notary, and property valuation fees for applications filed by July 12, facilitating customers from initial mortgage loans. Moreover, all loans are preferential rates, up to 90% of the investment value and repayment term of up to 30 years.
If you are interested in consumer loans, benefit from a bid up to June 30, 2019: 0% disbursement commission for unsecured consumer credit; funding opportunities up to 500 000 lek; up to 2 million ALL without collateral and repayment term of up to 7 years.
Alpha Bank Albania has been operating in Albania since 1998 and offers a wide range of products and services to individuals, businesses and corporations through a broader branch network and other alternative channels such as ATM, web and mobile banking, as well as 1400 points of Card Payment (POS).