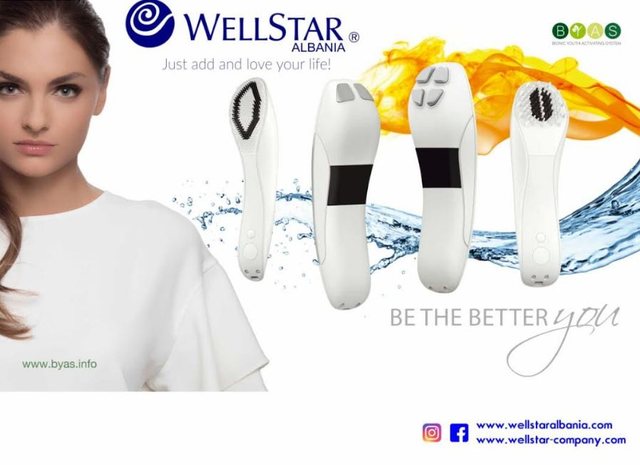 In the daily turbulence, where many of us run after personal engagement, work, family, and children, the "war" with time has become one of those inevitable challenges. The free time and space available to yourself are so limited that it is difficult to think about planning, schedules, meetings left a few days ahead or a well-defined agenda. But when it comes to women and the care they have on themselves, this is one of those serious issues that no one avoids. Because the best and most essential investment is what you can do in your service. Caring for the skin, body, hair, everything can already be done in the home. In a highly efficient and professional way. WellStar is the answer you need!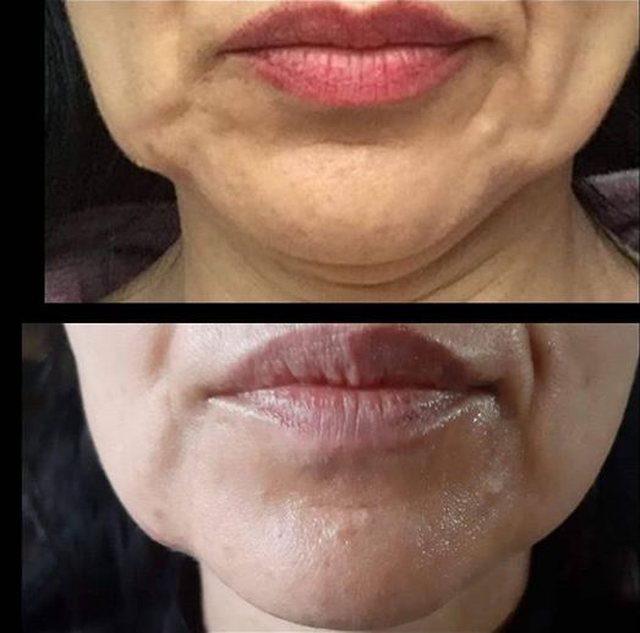 An extraordinary venture that has been successful in the world, but recently in Albania. WellStar Albania is the line of German professional equipment that provides absolute and effective treatment for the whole range of problems you may have, from hair to hair. Radio frequency, jonofereas or facial cleaning, the range of services that you can afford yourself in the comfort of your home is an optimal solution.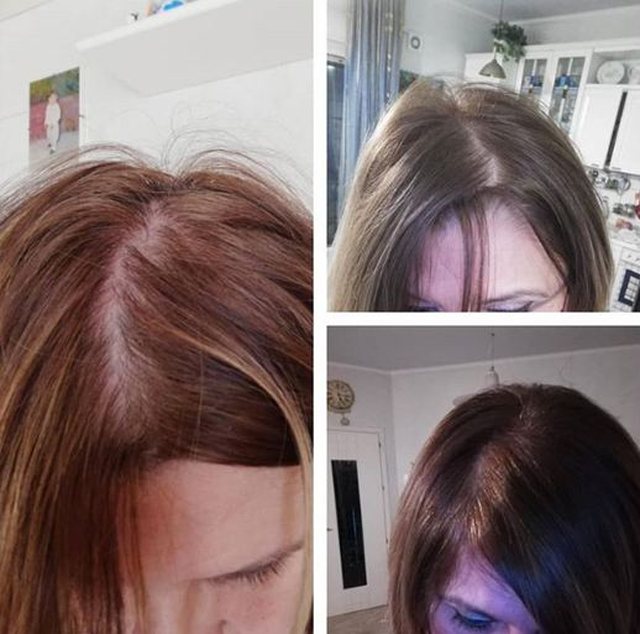 This Thursday, at 19:00 at the Diplomat Hotel in the capital, will be presented at a beauty event of Smart Beauty Machines Personal. During the evening, services will last for a few minutes, and you will get to know each other closely with all the variety of treatments performed by these devices.
Do not forget! This is also an ideal business form. For all women and girls who, apart from treating the skin and herself, wanting to generate high financial income, this is an efficient way to get involved. WellStar offers profitability from sales by 15% -39%. Revenue earned every 10 days. The reward is in monetary value, but also in products such as lotions, etc.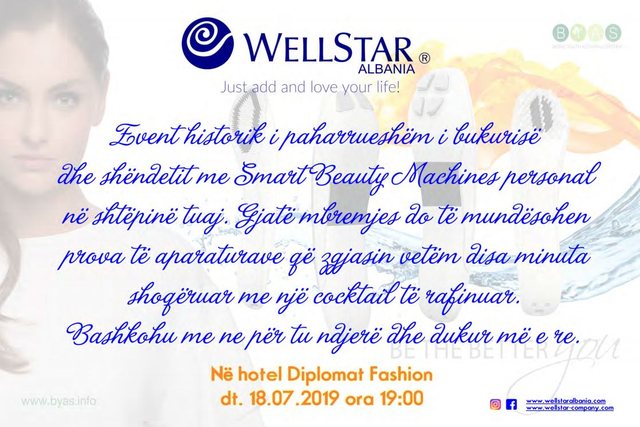 Wellstar is the right answer for men too! Those who want to invest in themselves and look more beautiful and younger, and those who have hair problems. Devices at your disposal are the solution to many problems and you will see the rapid change within a few sessions.
Join us to feel more beautiful and younger!