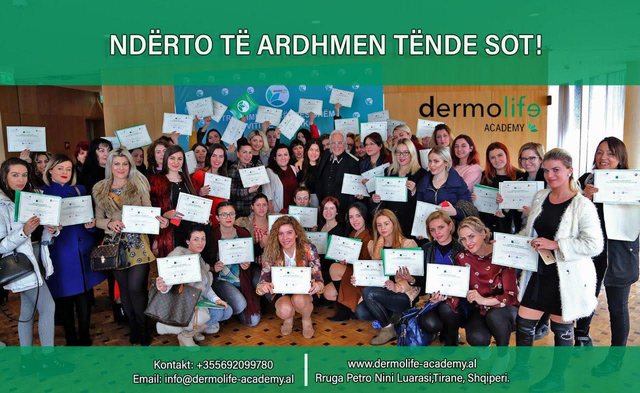 In a chaotic employment market, with limited opportunities to find dream job or profile you've invested during studies for years, there is a solution for all of you. For those young people seeking financial and professional stability and wanting to get close to success, the Dermolife Academy is a guarantee name. From the first day of creation to date, everything has convincingly resulted in a success story. All this venture was born as the personal idea and wish of the administrator of this academy, Lida Hoxha, who best known and studied the job market, decided to invest in an aesthetic academy that provides safe employment for young people who love this field. A profession that begins with itself, with a desire for beauty and self-care, and then attributed to an investment in Dermolife Academy studies, with a qualified Italian and Albanian pedagogue staff, you lay the foundation for a fantastic experience and a secure professional future.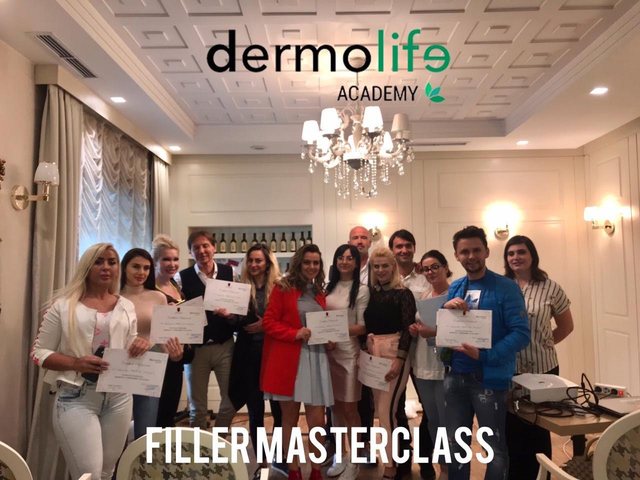 The main goal of this two-year school is to open the doors to students, students, as well as to those who have not yet received an education or profession that serves the current job market. With a qualified Italian and Albanian pedagogue staff, with programs tailored to Rome's "La Sapienza" university, equipment and practices conducted only within Dermolife's premises with the latest speech equipment, with a large number of trainings from Italian professionals the field of aesthetics, over 140 graduate students in various fields of aesthetics, have already properly oriented their professional future. Most importantly, there are real employment opportunities in Albania and abroad for every student of excellence, the Dermolife Academy has mediated and continues to be a bridge between students and their employment.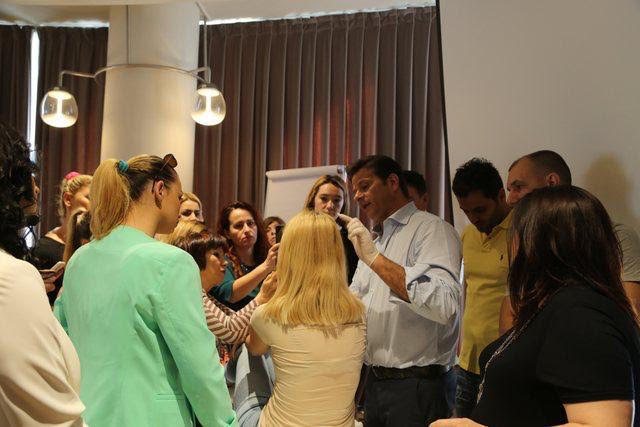 The Dermolife Academy operates through a two-year study program that includes modules such as dermatology, physiology, anatomy, psychology, cosmetic hygiene, aesthetics, and so on. Also offered are three-month and six-month intensive study cycles.
So, the solution is so close to you! With all the tools and opportunities for a bright future in the field of aesthetics and advanced technology. Hurry as soon as possible to make the recordings!
Do not miss the opportunity!
All interested students can contact the following addresses:
Official Website: www.dermolife-academy.al
Email: [email protected]
Tel: 0692099780.
Instagram: dermolife_academy
Facebook: Dermolife Academy