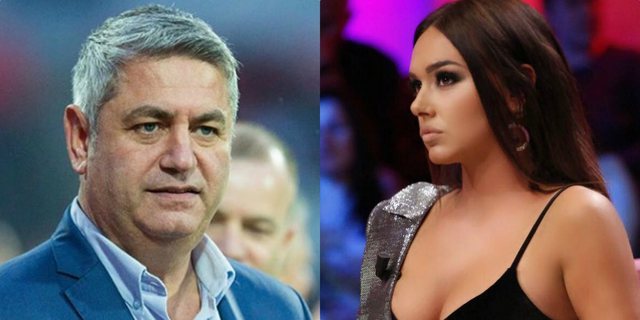 " The Digitalb squad is being reconstituted," Shakohoxha said in a recent " Vacation on Top" interview, without even removing Ilda Beyler's "sale" (as he called it) after a full 11-year run at Digitalb.
After the news spread through the portals, it was Ilda Beljeri herself who admitted in an interview with the " Albanian Newspaper" that she has left Digitalb and that the new season will be on Top Channel:
" Yes, it is true that I have left, I can already confirm that I will soon be back on television, this time on Top Channel, however I would like to leave you a surprise. I know it sounds cliché, but I would like it to be a nice surprise for all the public, so we'll wait a bit, "Ilda said, but also explaining the news that the reason for leaving was likely, a fight between her and Shakohooxa due to the journalist's excessive protagonism:
" Of course I would be a protagonist, I have 11 years at Digitalb. I believe I have been the protagonist in my field, in what I know how to do better. So I think I deserve the public's reward . "
But today, Shakohoxha from "Vacations on Top", harassed by Ori Nebijaj over the reason for leaving Ilda, said: "Maybe he did not experience the news I gave him ... We, in the summer, every year it happens, we reunite team, we reconfigure it for the new season and we even thought Ilda would be "sold" on another screen. Ilda became a Digitalb for many years, I got it, made a career and worked professionally ... with the excitement of leaving, but we gave him the opportunity. "
Without giving much details about the news from other Digitalb moves, Shakohoxha said the team would make a good buy for the new season as well.