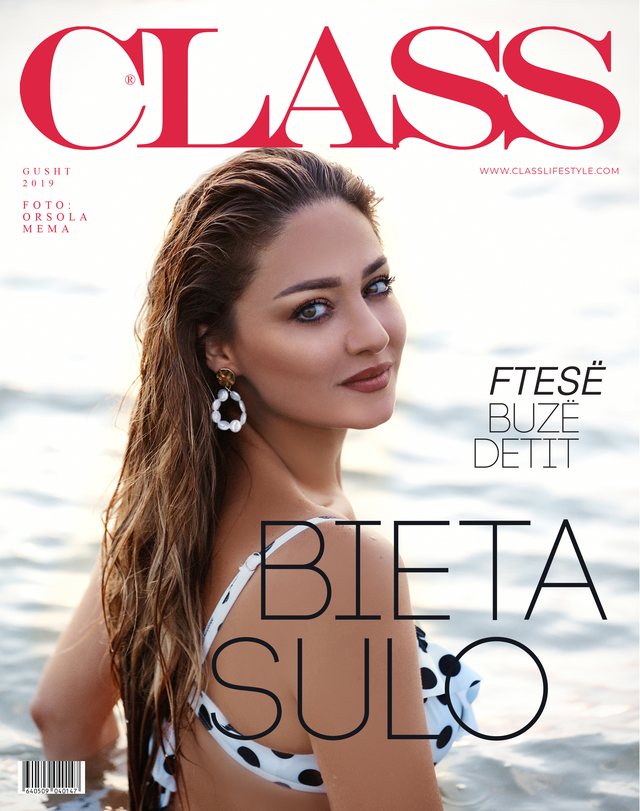 Summer, August more accurately. Sea, sun, beach, tranquility, vacation….
Summer season, the greatest of all. Both from television and from the people who work there. At a time when the rest of us are starting to allude to the new season, who will go where, all programs have taken vacations. Those who know where they are next September are also on vacation. Even "Invitation to 5", after a successful season, is quietly resting, as finally his moderator's chair will have the same name again in September: Bieta Sulo.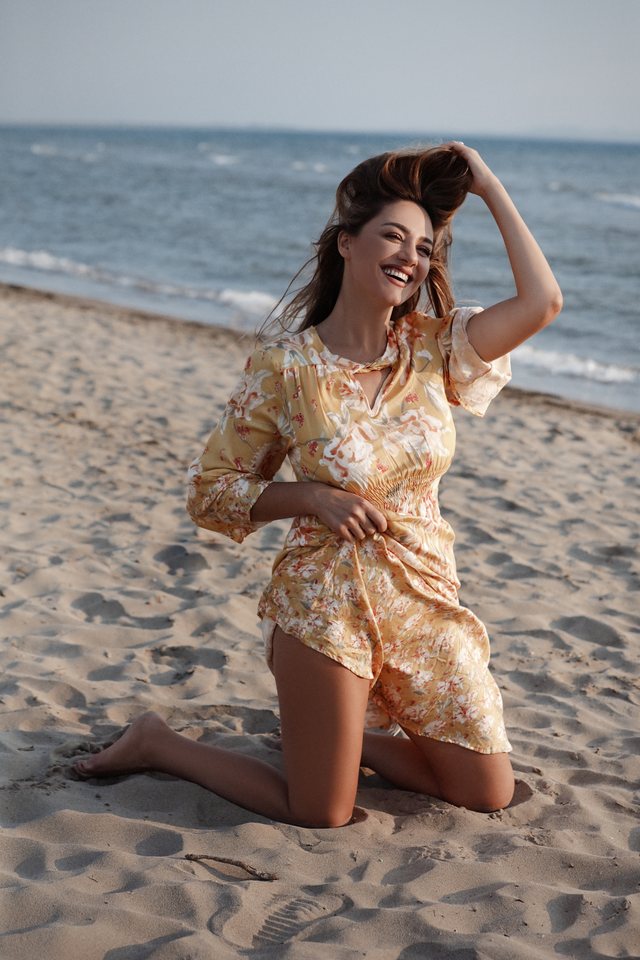 We meet Bieta in the summer, after a busy TV season with the afternoon show, but also after joining a jury member in the Top Talent youth program. A long year of hard work and dedication, not only to establish a new (more direct) communication with the public, but also to bring the Top Channel screen to an audience to stay be confident that the "Invitation" always remains open to anyone.
About 200 programs implemented, hundreds of guests, some comfortable and some less so, gave Bieta more motivation, more success and less uncertainty. Of course, he has even been upset about things that don't always go right, but he always succeeds. The smile, his strong weapon, among many others, has never forgotten to unconditionally serve the public and make it for himself without straining. Outside the frames, but quite natural, Bieta has made everyone talk in her studio, even those who have come for the first time and those who have confessed to the "Invitation" story of life for the first time.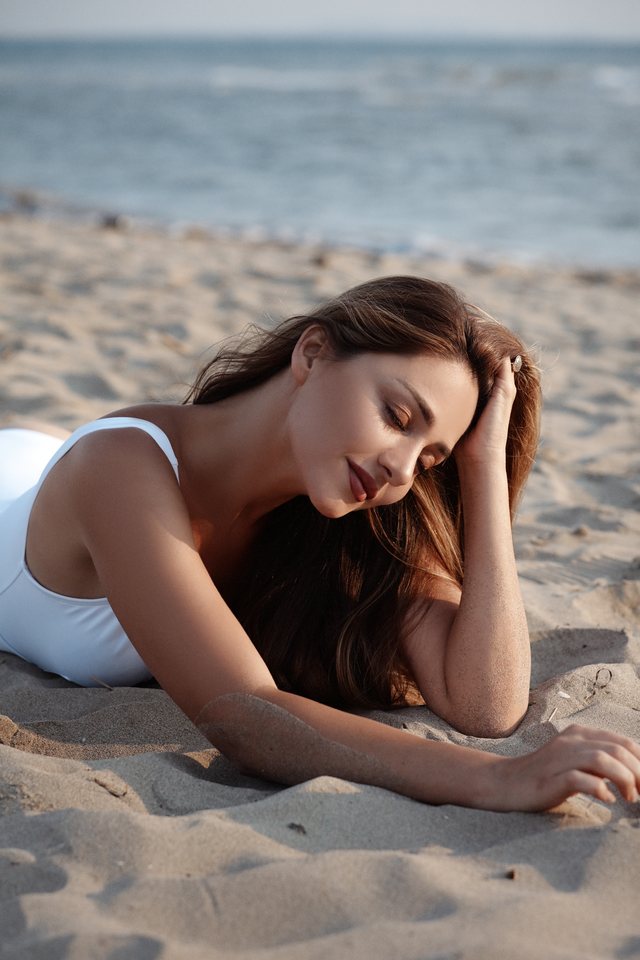 If the screen for everyone seems a bit compelling, Bieta seems to have not had this feeling at all, because it is characterized by spontaneity and so will its guests. If they are not, then she does it. Perhaps there is also a part of its secret and success that people want to see as often as possible. And they won't wait too long, for yet another season the director and author of "Invitation to the 5th" will be back in her chair.
For the program that today counts about 10 million clicks on Youtube, for the stability it created in the first screenshots, for the visibility that finally found balance, but also for all the backgrounds of this work, Bieta confesses in an exclusive Class interview.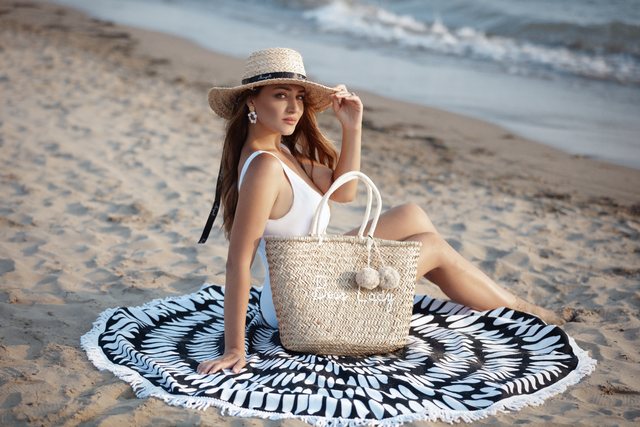 We leave work short and go to sea for a while, where the story comes naturally and becomes as peaceful as the picture. Here, not only because it's the season, but also because the girl from Saranda adores his magic. And you can't hold reservations before him. Amidst the waves, the waters and the carnal wind, Bieta begins to discover much of her off-screen life, her relationship with Alban, and her new life as the mother of a son who leaves no stone unturned. But it is the axis around which the whole family now revolves…
You have successfully completed a long season on "Invitation to 5". How was this new experience for you?
I started the experience of life, practically. The confidence of the afternoon show "Invitation to 5" came (finally, as my name has long been a candidate for this kind of program) at a moment of professional maturity, 13 years of journalism at Top Show after a retreat for because of pregnancy, new reflections and experiences of mine. So, years ago, when I received the proposal for the show from television director Ben Blushi, I was in the process of taking a new professional step - I think it's the start of a new and long journey, with which I feel fulfilled today and energetic for the following.
It is confirmed that you will be the author and host of this program again in September. Do you think this show has finally got the stability it needs?
I've found myself. I can modestly say that Top Channel 5 pm is confirmed to have performed very well in viewership, as well as confirmed on Youtube. "Invitation at 5" is the most watched show on this schedule. With these results, it was only natural for me to continue as an author and moderator for the coming September, which is a further guarantee of the stability and success of television even at this time.
What interview has left you most impressed in these 10 months of "Invitation to 5" broadcast ?
Over 200 shows, more than 600 guests throughout the television season, hard to separate. I can say that we have had guests who came to television for the first time, as was the case of Liri Berisha, guests who made their first appearance on Albanian television in "Invitation at 5", such as Egreis Gjergjani or " Shoe Queen " as it is known, currently an entrepreneur who is recognizing climbing in the US. There have also been other successful Albanians abroad who have wanted to make themselves known to the Albanian public through Top Channel and a good deal of the lifestyle and showbiz franchises of Albania and Kosovo.
Were there any characters that you said to yourself "Why I invited her"?
What I have sometimes thought was "Hours, why did she come to the show?" I can only recall 2-3 occasions (very few, in fact) that this or this guest was very, very excited, that she is I wanted to talk more than they themselves.
What about a character you've invited and haven't come to yet?
Of course there are many, so there are other seasons. The fact that they did not come is not because they did not want to come to me, but from the commitments, the managers' plans for when is the best time to appear, reasons that will undo the coming seasons.
Does the competition frighten you, since 5 o'clock on Albanian television has many programs?
"Scare" is a big word. I can say that it keeps me in shape and on the ground at the same time, because one should never neglect the competitor and the experience he carries because of consistency. Really, when I was entrusted with this schedule for years, the only feeling was satisfaction. This September this feeling comes multiplied.
What will you do differently in the new season?
Let's leave September better! For the time being, I would like to emphasize that the season we left behind in "Invitation to 5" made many moves from standard formats: we left the studio, bringing reality intact; we have moved the classic scheme of questioning; more smiles; more natural and loose talk; debates and topics of interest to the home audience, coupled with diverse situations, challenges and games.
Is there something you think you could have done better this season?

Yes, of course. I have learned lessons from one year of leadership, both as an author and as a moderator. Hope to better reflect them by September.
What is the criticism and compliment they often do, friends or family, when they look at the screen?
Criticism - and these - is related to some of my own, such as the fact that I deal with hair. While I am not saying compliments here, you know it yourself.
What note would you put on yourself and "Invitation at 5" for this season?

10 star.

"Invitation to 5" has gained about 10 million clicks on Youtube. Happy with this record?
So I was so passionate about the note for myself, based on this record as well. "Invitation at 5" only started its journey last September, and within a season of television it became the most watched program of the afternoon. In a media reality, where audiences are unreliable by all parties (investigative shows have repeatedly proven their technical-logistical lack of performance), the Youtube platform becomes the most accurate referee in this direction. By the end of the television season in mid-July, "Invitation at 5" had a viewership of 10 million, being the first show at 5pm and with a significant margin from second place.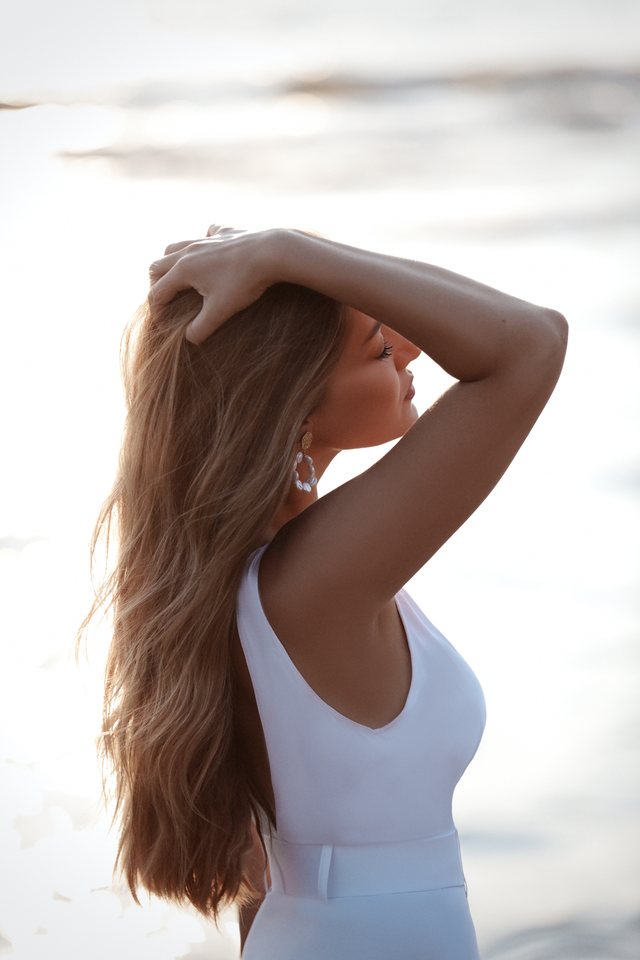 Another program inside Topi, how difficult was it to say "NO" to those who didn't give the most to the stage?
To be honest, it's not hard to say "No" when you judge someone for the job you are doing. The important thing is that I have tried to be careful in the way I explained my decision so as not to offend anyone or discourage it in my passion.

The screen jury seems to be in a comfortable position. Is that really it?
Yes, perhaps the perceived comfort from the screen is related to the experience and appreciation of the jury, while being in the judging position, of course the lack of comfort is in the fact that you will make people unhappy. Dearly loved, there are people who may have judged us or even made us angry about our appreciation.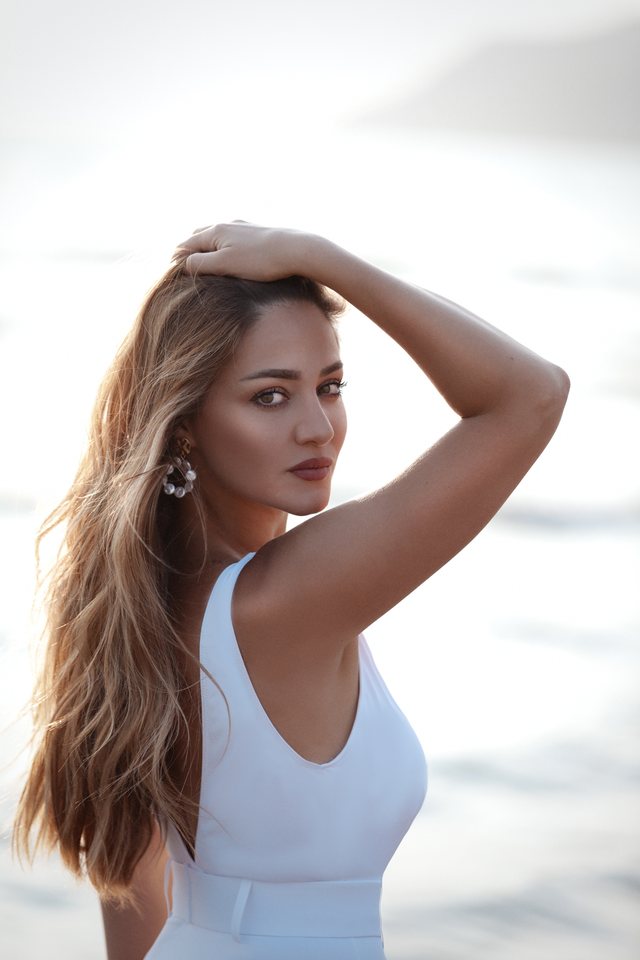 Which jury members do you have the most out of the program with?
With Elona, of course. Since the time of Top Show Magazine, when we were both columnists, friendship has been going on and we have good chemistry on screen.
Albany from home, make any criticism of any red button you pressed?
I only remember one occasion. In the semifinals, he disagreed with me about a young man that we didn't get to the finals and continues to insist that what we called a weak point could actually turn him into a strong point on the screen.
The fountain has already grown and, of course, follows. What does it say when you look at the screen?
At first, she was crying as soon as she heard my voice. Now she calls out "mum, mum" and keeps playing when mommy's voice is in the background. There were also times when he would kiss me on the screen or pick up his cellphone and let Alban take him on video. These were signs she missed and wanted to communicate with Mom.
A lot has changed since Kroy's life. How did you experience the postpartum period? Did you, like many mothers, go through postpartum depression?
If so, how did you handle it and what would be the message you would give to girls who go through the same thing?
Ehhhh ... it was a weird feeling, because you were crying and you didn't understand why. People were congratulating me on the boy, for example, I was crying and amazed at myself. Of course I quickly realized what it was all about, postpartum depression. I passed it very quickly and I believe it helped me the fact that the second day we got out of the house, we took Kroin out for a cappuccino, strolled and Alban was also very close to me. I think getting out of the house is the solution, to meet up with friends, as well as the baby with you, because you realize that life is just as fulfilled, even more fulfilling, that you have a little friend with you (as is the case with my son).

Kroi is a good kid or a little kidnapper?
A bit like a lot ... It's agile, it doesn't take a minute, except when it sleeps, it builds its own games, it has now started talking to us (it doesn't seem like much at all).

What is his relationship with big sister?
She loves Joelle very much. When she comes home from us, she sits on her lap and eats lunch or dinner. She calls J (Jay).
Are you planning a second baby, or is it still early?
No, willingly yes.
Is Alban your biggest critic on screen (because you want to get the best out of him) or is he your most ardent fan?
I would like to be the first, the biggest critic of me, but so far the second option has proved to be the least, as it does not find criticism (so it tells me at least). But from the two definitions above, I'd say he'd rather go: my biggest supporter.
After the boy is born, do you still stay in the "first" place or has Kroi got all the attention of Alban?
There is no place to look at these situations, as both of us are focused and dedicated to Kroy. After 10 o'clock in the evening, when Croin is asleep, we get together for the first time and start enjoying that little freedom with a glass of wine.
In "I Want to Make You Happy" you listed 5 things you hated about Alban. Has any of them improved?
Hahahahaaahaaaa ... when it hadn't changed by that time, I don't expect miracles anymore, but at least I publicly denounced it . He, on the other hand, is convinced of his own behavior.
Do you plan summer vacations months ahead or are you always "last minute"?
We start thinking about it months in advance, but booking is generally the last minute, as we depend on the closing of the television season.
What is the destination you both love and bring back fond memories of your relationship?
In Albania it is the south, where we have spent many summer holidays and not only and where we always enjoy. Even now with Kroin we go often. While abroad, Italy is our favorite destination. We had a very, very nice vacation and I would highlight Puglia and Sicily.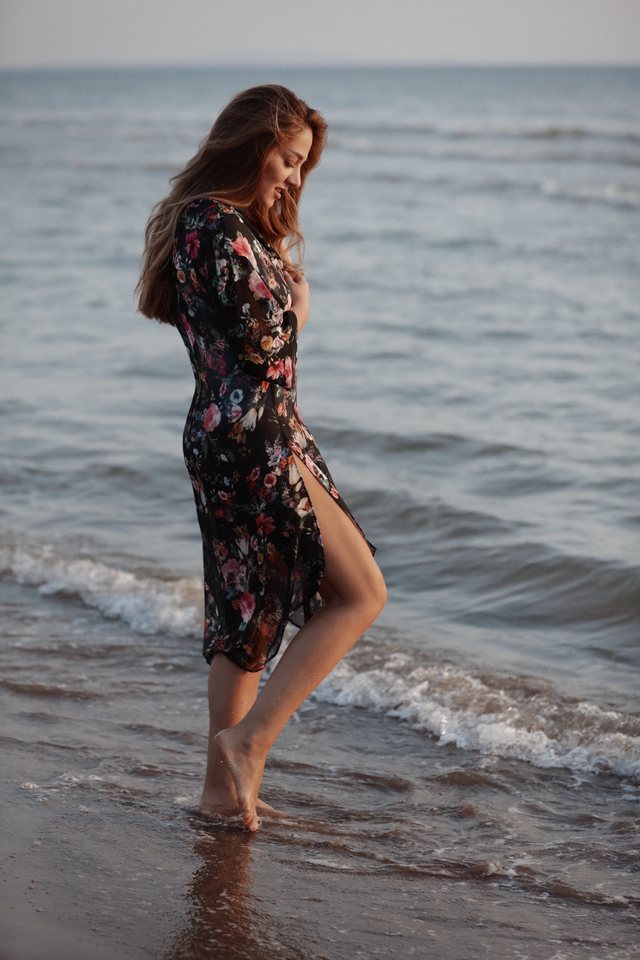 Thinking of a wedding?
No, in fact. We may have mentioned it in our conversations, but not to have plans.

What is the most frequent word you say to Alban and he?
Spirit. I him and he me.

You are among the most charming Albanian moderators. How have you managed to survive without intervening in these times?
Thank you. In our craft, I speak in journalism, beauty is an advantage if you have it, but not the strongest weapon. You just have to share your mind with who you are competing with, models or examples of journalism. I too have made my choice for some time.
Is there something you would like to change about yourself in appearance?
Now, in our even less critical eyes, in front of the mirror we find remarks about ourselves.
What is the most beautiful compliment Albany gives you about the apartment?
Albani compliments me mainly for my hair, hands and eyes, then when it's 10 o'clock at the dinner I've shown above, sit back and fill me with pet compliments.
Does it cost a lot of time for facial care? Is there a mask he usually makes, for example at home?
No, honestly. Even because of the use of makeup nowadays, I will have to pay more attention, but for the moment I am satisfied with a good cleaning as soon as I return home and a serum or cream.

A piece of advice for all girls who are not confident in themselves and always see themselves as defective?
I do not like to give advice, in fact, but I can say that perseverance and disuse of dreams and plans must triumph over laziness or discouragement.
Holidays on the mountain or the sea?
At sea, without even thinking. Not only do I enjoy vacationing at sea or on the mountain, we have fun and always find activities wherever we go, but the sea gives me another energy and pleasure. Perhaps also because of the origin, the beautiful Saranda.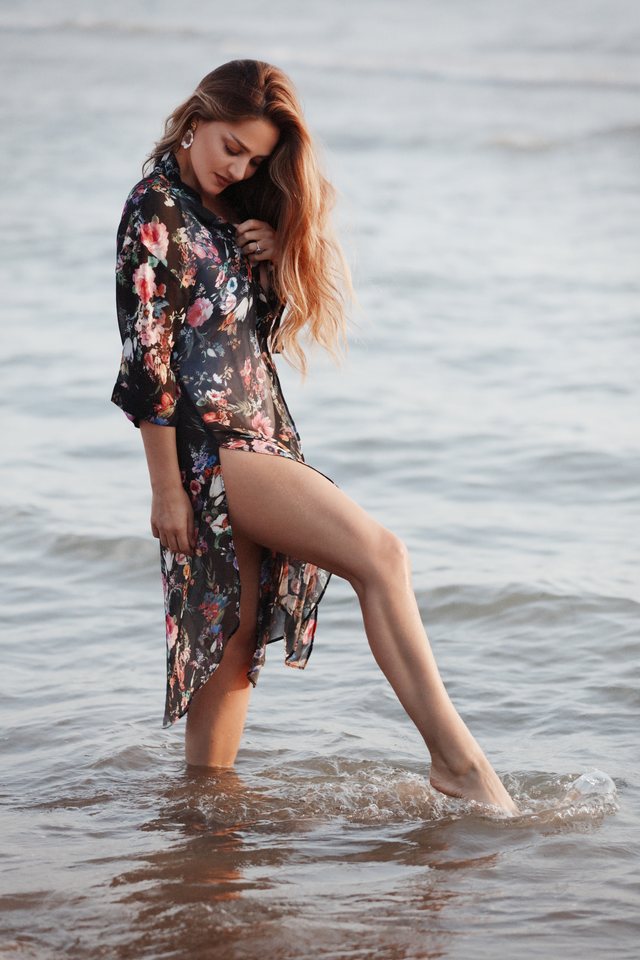 A big or small family?
Hi ... I don't know where to categorize it, but 3 kids, 5 members so.
Successful career or happy family?
Both. I started work when I was only 20 and attended the Faculty of Political Science. career return. It can all be done.

How important is money to you?
Enough to meet all the requirements and pleasures.
Your ideal life described in 3 words….
What I have ...
Credits:
Photo credit : Class Photography, Orsola Mema
Wardrobe: Woman Secret, Margot