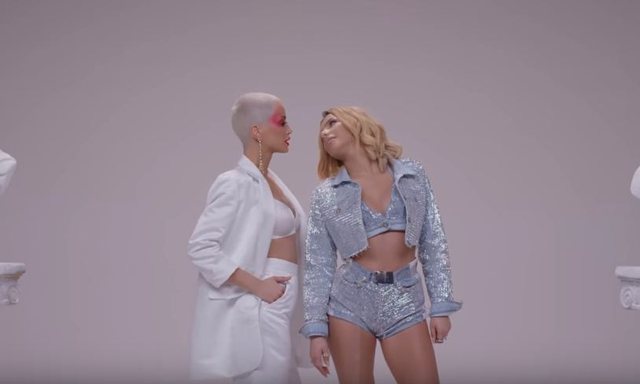 Dafina Zeqiri and Tayna released their co-production "Bye Bye" two days ago. A rhythmic song and a video clip you never tire of watching. The song has proved to be successful, having grown to just over two and a half million clicks in just two days. This song has also attracted the attention of Rita Ora, who could not keep to herself the thought of her cooperation with Tayna and Dafi. Rita has reacted to a post on Instastory, where she proudly expressed the best words for the song and the girls.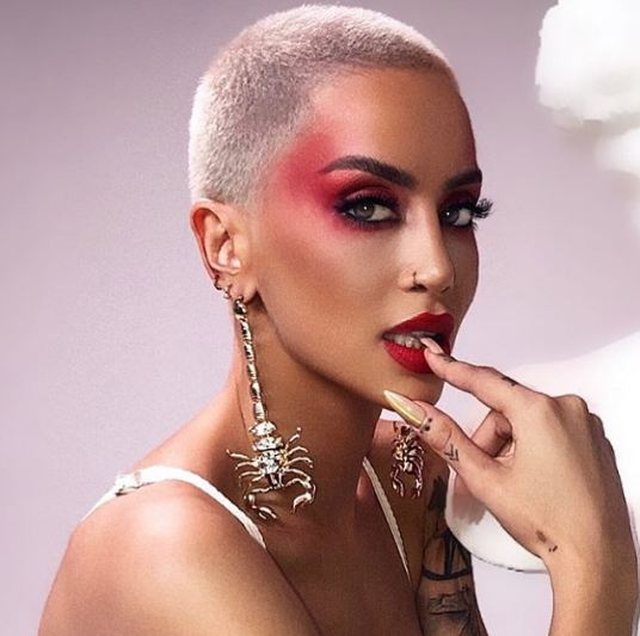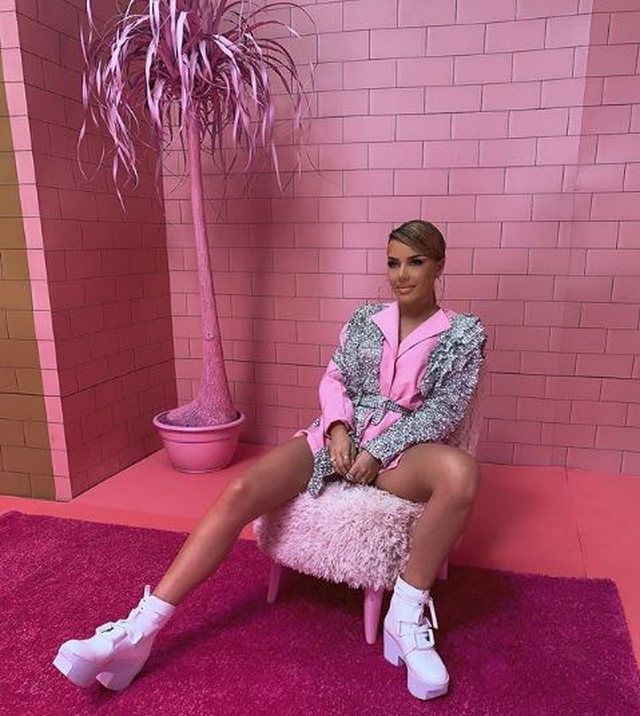 "I can say Kosovar girls are so good. I love the country I come from. I love to see women taking control, being themselves and inspiring others. Thank you girls for representing freedom and showing other girls that it is okay free and sexy at the same time, "- Rita wrote that she loves the song and makes her feel happy.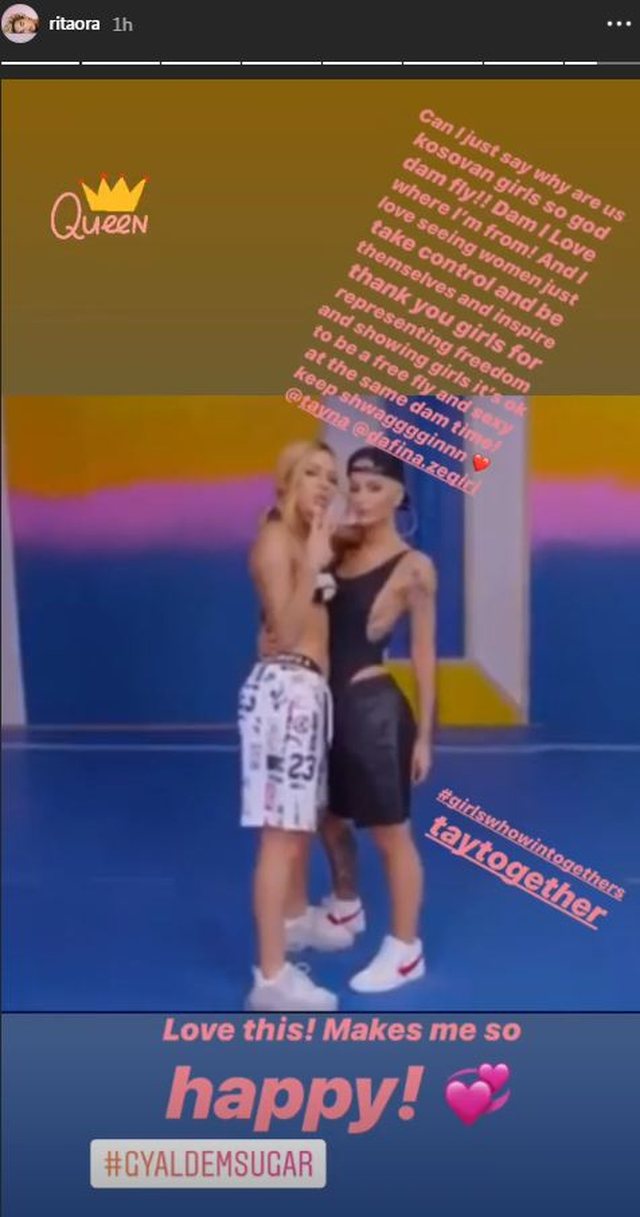 Dafina has reacted by postponing Rita's writing and saying "I love you" and that she is the best example. While Tayna commented that "Kosovar women are making history".
Although the song is super, this reaction of Rita was not expected! We can imagine how happy Dafi and Tayna feel.