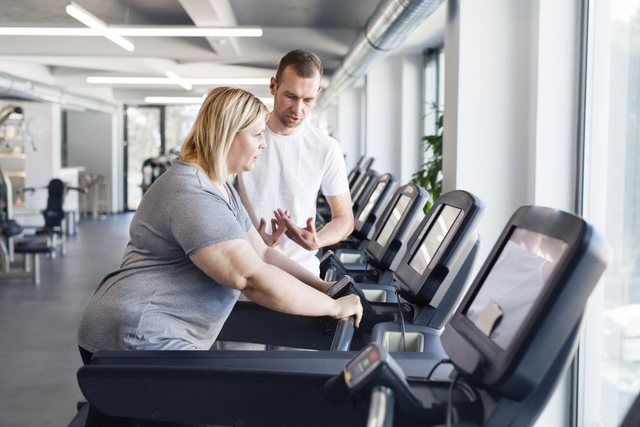 Obesity has been declared by the World Health Organization (WHO) as the disease of the century and Albania is not at risk. According to the latest data released by INSTAT, in 2018 it is estimated 41.7% of overweight men and 30.8% of women over normal weight. While obesity accounts for 18.1% of men and 24.4% of women.
Earlier, World Health Organization data showed that the prevalence of adult obesity in Albania reached 21.6% of the population in 2016, up from 14.9% 10 years ago in 2006.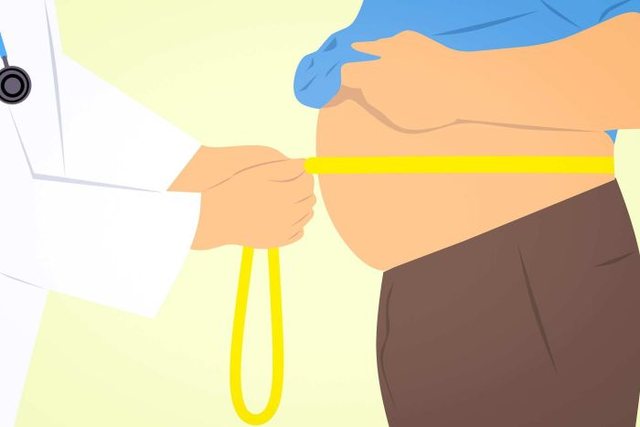 But other data related to physical activity show that Albanian men are exercising more regularly than women.
Overall, 11.1% of women aged 15-59 report doing some form of aerobic exercise 5 to 7 times a week; 3.3% do these exercises 3 or 4 times a week, 3% do them once or twice a week and 82.7% do no aerobic exercises at all. Among men of the same age, 10.4% exercise 5-7 times a week, 5.9% exercise 3-4 times a week, and 77.2% do not exercise at all.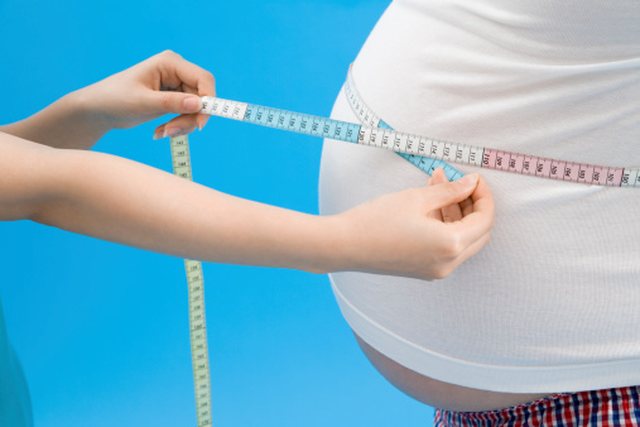 According to a previous Monitor survey in some of the major gyms in the capital, operators say that women who attend the gym are on the rise but most of them do not go for showy results. Some of them state that the lack of purchasing power has prevented Albanians from being loyal attendees.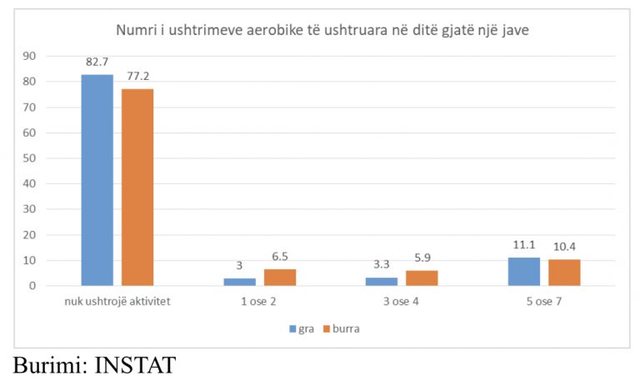 Market players have claimed that Albanians continue to make fitness to look good in the eyes of others. Fewer are those who do sports activities to stay physically healthy.
Source: Monitor