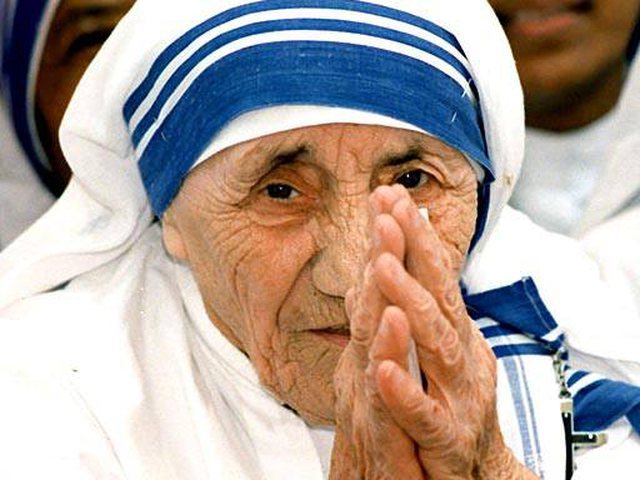 More than 15 years have passed since the beheading of Albanian humanist Anjeze Gonxhe Bojaxhiu, known worldwide as Mother Teresa. The winner of the Nobel Peace Prize, the small but big-hearted man, devoted her entire life to those who needed her great soul. Mother Teresa of Calcutta was blessed on October 19, 2003 by Pope John Paul II as a symbol of help and respect for the "poorest of the poor", to whom she dedicated her entire life.
Her secret letters were collected by Brian Kolodiejchuk, the priest who proposed the Vatican for the consecration of Mother Teresa. Perhaps also because of the turbulence that the Calcutta Mother has had, until recently the Church had dilemmas about its sanctification. Kolodiejchuk has said that her spiritual turbulence has, in fact, helped her: " Now we have this new worldview, a new window to her inner world, and for me, that's the most heroic thing , " she said. Kolodiejchuk.
As her letters show, Mother Teresa died of suspicion. She even stopped praying. The church decided to preserve her papers, though one of the humanist's wishes was for them to be destroyed. Maybe now we know why…
In a rare interview in 1986, Mother Teresa told CBS News that she had heard a call, based on the undisputed belief: " They are all children of God, loved and created by the same heart of God. " , She said. But later it turned out that Mother Teresa was so suspicious of her faith that she feared being hypocritical, CBS News correspondent Mark Phillips reported. In a book that summarizes the letters she wrote to friends, her suspicions are obvious. After working in the slums of Calcutta, her soul left Mother Teresa: "Where is my faith?" She wrote. "Even in the deepest depths, there is nothing but emptiness and darkness ... If God would, I beg you to forgive me." Eight years later, she returned again to the revision of her lost faith: "So deep a longing for God ... Empty, no faith, no love, no zeal," she said, until her fame was gone. increased, the faith refused to return. Her smile, as she used to say, was a mask: "What am I working for?" She asks in one of the letters. "If there was no God, there would be no soul. If there was no soul, then you, Jesus, are not true. "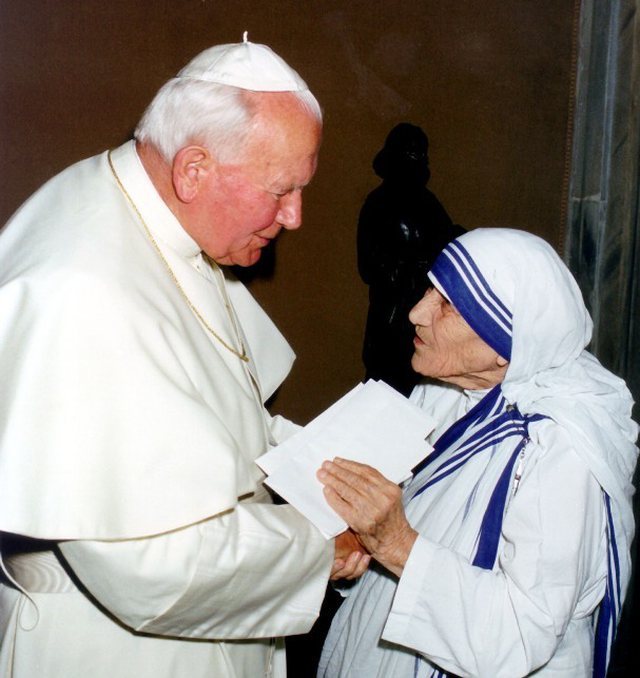 Mother Teresa's teachings and messages are a new testament to humanity. On her birthday, here are some of her most inspiring and touching expressions.
1. Speak gently to people! Show kindness in your face, eyes, in your smile, in the warmth of your smile, always have a cheerful smile! Give not only care but also the heart!
2. We cannot do great things, only small things with great love.
3. It doesn't matter how much we are committed to doing, but how much love we put into it.
4. If we truly want to love, we must learn how to forgive.
5. The poor give us more than we give them. They are such strong people, living day to day without food. And they never curse, nor do they complain. We should not give them sympathy, but we must learn from them.
6. The most terrifying poverty is the loneliness and the feeling of being unwanted.
7. If luxury surrounds us, we lose our soul. We will be able to love the poor if we recognize poverty and are poor ourselves.
8. If you are humble, nothing touches you, neither praise nor shame, for you know well who you are.
9. The Lord will find another nobler, more devout, more devoted person to him and society will continue.
10. If you judge people, you have no time to love them.
* Anjeza Gonxhe Bojaxhiu, known as Mother Teresa, was born in Skopje on August 26, 1910 and died on September 5, 1997 in Calcutta, India. 2003 proclaimed Blessed by Pope St. John Paul II.