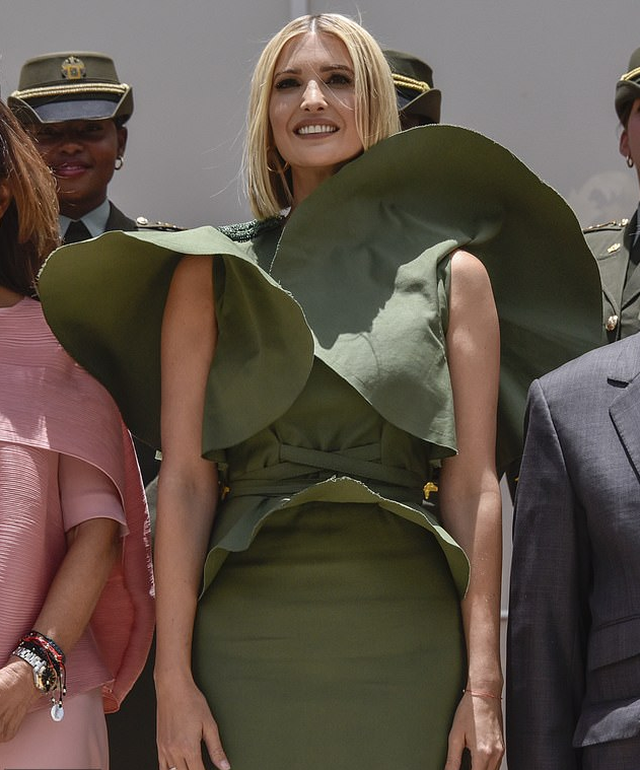 The windy weather has made Donald Trump and his hair turn into memes many times. However, this time it was the turn of his daughter Ivanka to experience a major discomfort from the wind and as a result people on the Internet, who can save nothing, turned her into a meme.
During a visit to Colombia's Bogotá, the president's daughter wore a loose-fitting green dress by stylist Johanna Ortiz. Ivanka looked chic until the wind turned her dress into a "comedy show." The wind made the dress's sleeves fly over Ivanka's face. Of course the internet couldn't lose this thing without turning it into a meme.
"When you style your gardening dress."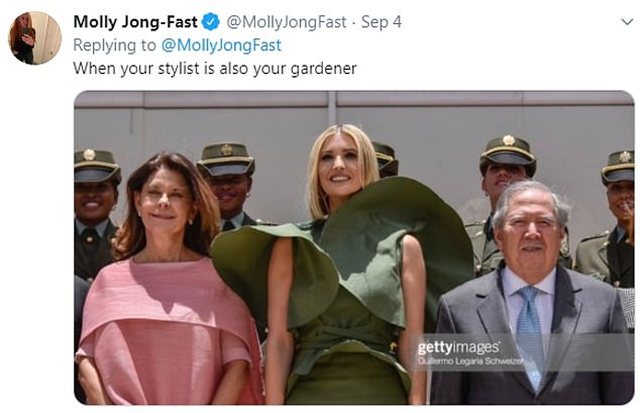 "Ivanka Trump eats dress alive."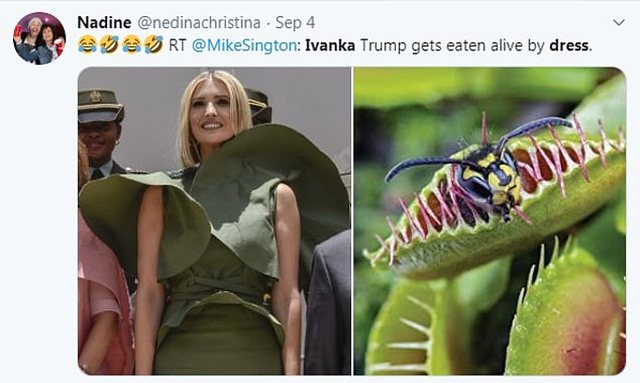 "When Ivanka sends her new assistant to buy her the dress."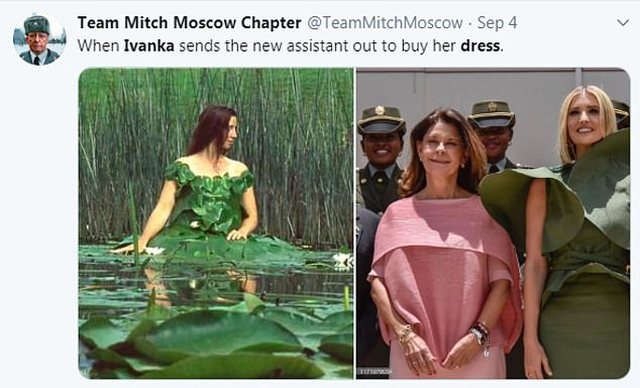 "Who looks more beautiful."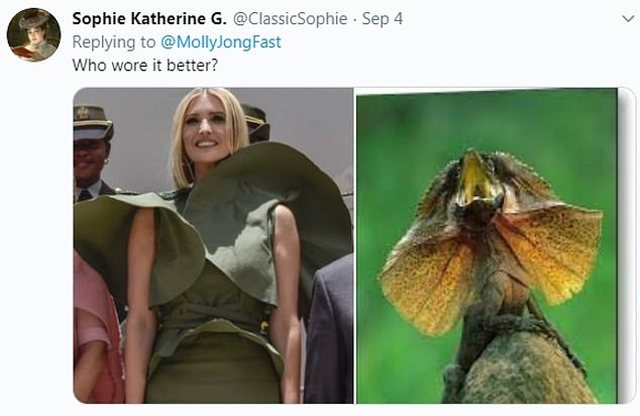 Some compared it to the leaves where the frogs stand.