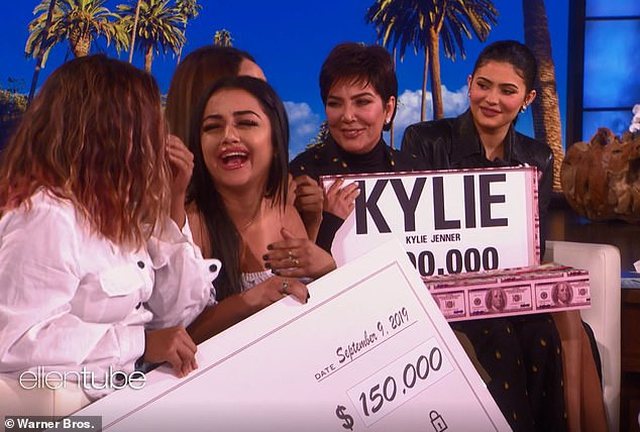 Kylie Jenner and her mother, Kris, were invited to the Ellen DeGeneres Show. This was Kylie's first long interview since Stormi's birth. Not only did Kylie give an interview, but she made a gesture that was appreciated by all and that teared many. Kylie donated $ 750,000 to the women's empowerment organization, Nest of Love.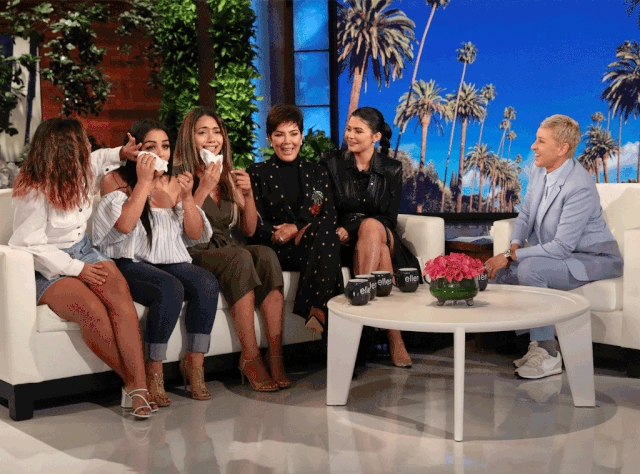 Kylie and Kris learned about this organization from its founder, Samantha Gil, and its two key members, Briana Grumet and Daniela Villa. In total, Kylie donated $ 750,000 to Kylie Cosmetics for girls. Initially, she donated $ 150,000 to the organization and $ 100,000 to its founder, Samantha. Kylie then revealed that she had two gifts each. From a pack of the latest Kylie Cosmetics Birthday collection and a $ 50,000 check for each member of the organization.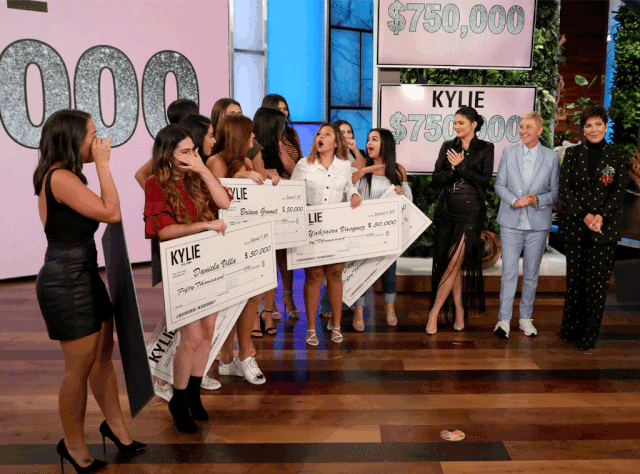 Some of the girls burst into tears when the check was handed over. They have no fault!