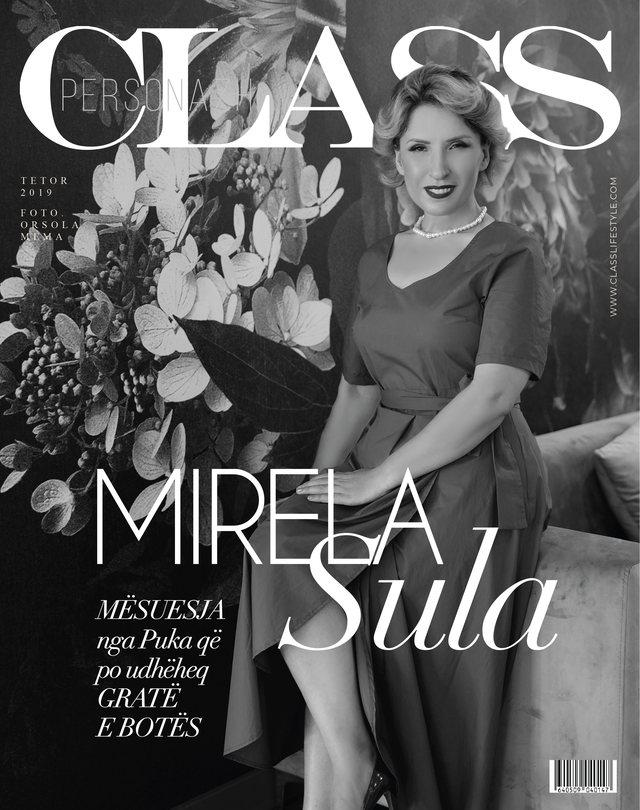 Seven years ago Mirela decided to leave Albania to pursue a doctorate in psychology in London. At the time, Mirela lived in Tirana, but was born in Shkodra and at the age of seven she found herself in a village in Puka after her family moved there. Mirela started her career as a village teacher in Puka and today she has become one of the most influential women in the world by creating one of the largest global networks spread across 27 countries to empower women financially. Finally, her club will also open in Albania, run by Sue Ivory (wife of the English deputy ambassador to Tirana) and in Kosovo run by Anita Haradinaj, another woman with extraordinary potential and "combat" activist for women's rights. in society). In early September, Global Woman was also launched in Pristina, and women from around the world attended the event. In her story, Mirela cites almost every area of her life, from profession, to her role in society, the support and devotion to women around the world, her family, her son, her inspirations, everything that makes her a woman. important that everyone talks about!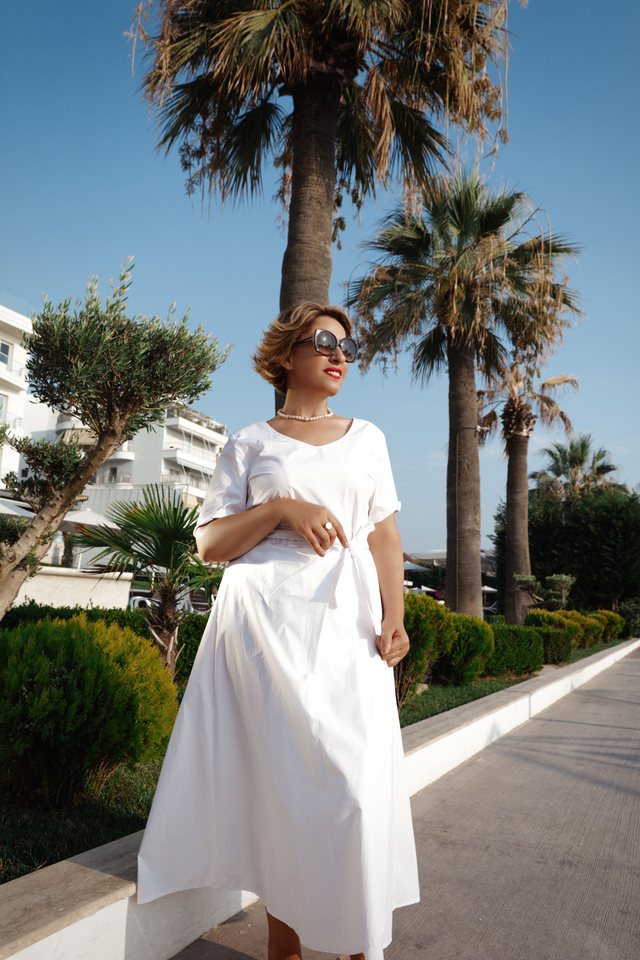 Mirela, already the days of the "Global Woman" conference were successfully concluded here in Tirana, which is the feeling she is experiencing in these moments. How did all this initiative start?
It initially started as a project to help women increase their confidence and increase their ability to gain financial security. I had just arrived in London at that time. As I was doing a research on domestic violence, I noticed that economic dependence was the main factor that kept women in abusive relationships. This study led me to another experience as a trainer for two years at one of the largest organizations in London to help battered women, and after finishing this two year contract I decided to do something concrete to help women raise their finances. So I started my business in September 2015, three years after I had arrived in London. The first year was more of a project and research to look at the perspective of women in business from a different perspective, and after gathering enough experience and knowledge of what I could offer, a year later I was able to open a business account and start up seriously my path as an entrepreneur. In these three years with Global Woman I have created a global platform that offers women around the world the opportunity to network, educate and promote their work. We have set up 27 clubs worldwide, run about 30 events a month and at the same time develop various projects. Today I have three registered businesses in London, four magazines and a modest TV show that started online and already has one of the BBC's icons, Julia Barry, as the producer.
What is it like to be a woman in business today?
There has never been a better time for women to have their financial independence. Decades ago if a woman wanted to create financial wealth the only way was to marry a wealthy man. Fortunately today things have changed in our favor and "A Man is not a Financial Plan". Women are displaying their fantastic skills in business and have relieved the fear of prejudice. Everything is related to the mindset and psychology within us, something that has helped me a lot. I never knew I had the skills in the business because I came from a culture that has suppressed women's entrepreneurship all the time, but working with internal psychological resources I came to realize and believe that anything is possible. And no matter where you come from, where you were born or how difficult your past has been, there is always an opportunity to start all over again, a new direction in your life and that can lead to the destination you desire. This is exactly what I work with women and teach them how to relate to their purpose in life, how to create a map that gets them there and then business strategies are something anyone can learn. So I always say "If I have done, everyone can do it". I would love to see more Albanian women start investing in their future.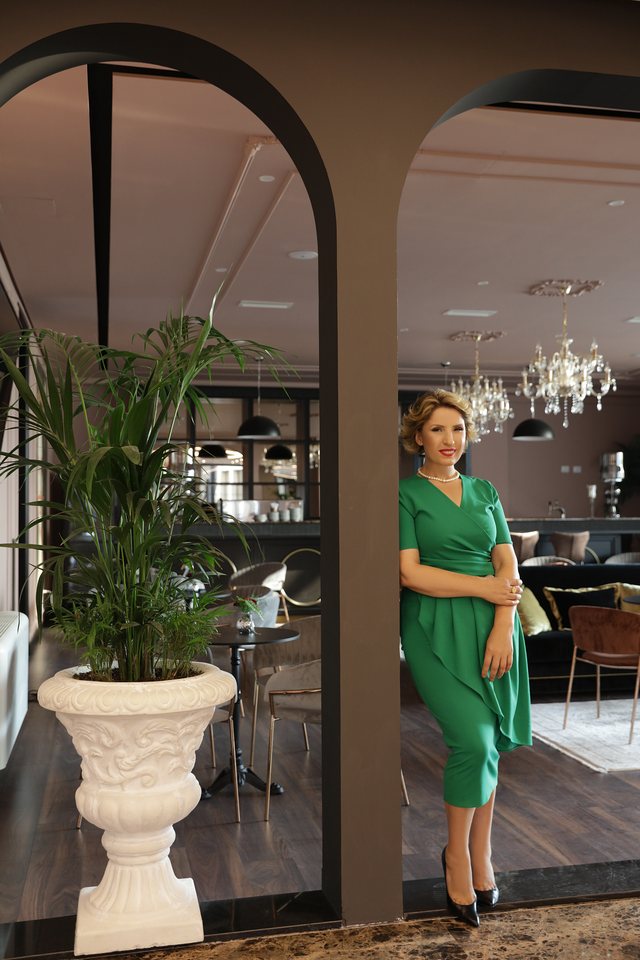 How did you start this movement from the beginning, who supported you?
I started it at just £ 500 in a bank account, plus I didn't know if I would be able to pay the rent at the end of the month. I was living in a studio with my son and also had to pay for my studies. In fact, I like the question of how many employees you started and not how much money, because that's the most important part of the business, the people and the team it creates. At first it was only me and a friend of mine who volunteered to help me out for free for a month to make me design the magazine for free. Later I began to see the opportunity to find interns (students who were interested in gaining work experience). Later I was given the opportunity to have a large office in central London, and I immediately recruited seven students from America, Austria and Germany, one of whom was Albanian. For nine months these young people brought tremendous value to my business, they were very creative, hungry to learn and apply and this gave a boost to their work in video creation, promotion at various events and social media. This led me to generate six figures of busines within the first 3-4 months, and since then everything has grown.
If you had returned a few years ago would you have done the same thing again?
If I had the opportunity to start again all over again I would have wanted to start a business since the age of 20 (I'm not saying 7 years old because in communist times it wasn't allowed, but now I would suggest anyone to encourage children start learning about finance and business from an early age). Of course everything happens for a reason, and maybe my spiritual journey was activated at the time I was ready. I started my career as a teacher in a very small village in Puka, a school with only 20 children and at that time I could not even imagine that one day I could run a global network and travel the world to empower women . Apparently everything happens for a reason and we are preparing ourselves for this journey since we first started. But if we have the right mentors and their support then we can get there faster and contribute even more. It would have been a tremendous opportunity for me if I had lived in the same circumstances and the same time I am living now as I could have started earlier and benefited more, but as we say it is never too late, and there is always an opportunity we can explore, we just need to stop looking. I've been on a desperate search all the time to find my purpose in life, and it's a question that everyone should ask themselves as soon as possible, and not stop until they have it.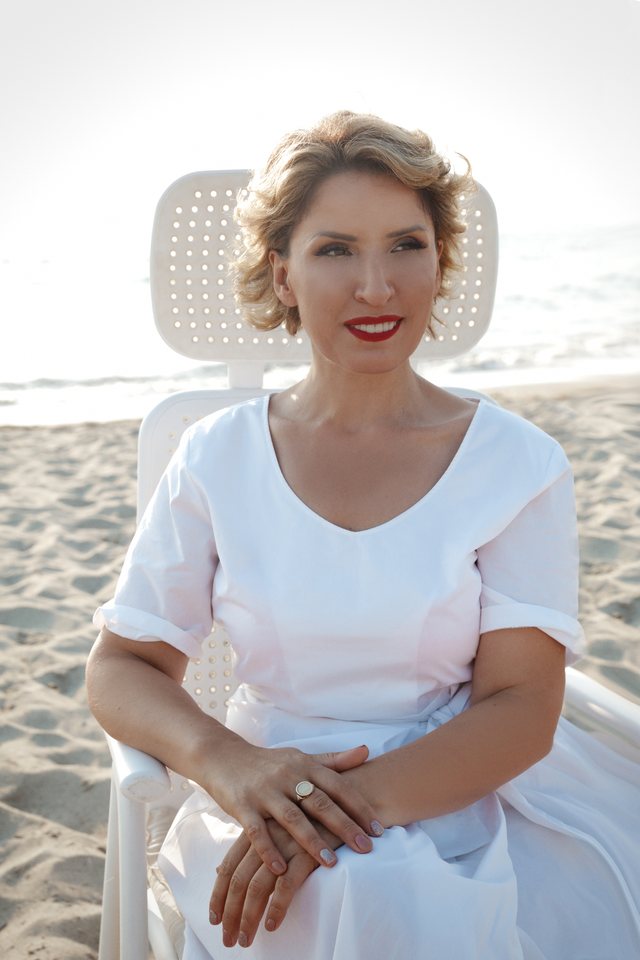 What is it like to be a mother and do you feel that you have been present enough in your son's life as often as he has needed you?
It has not been easy to come to a new country, as an immigrant, alone with a teenage child. It has been one of my most challenging moments, a very difficult test. The boy was at an age that needed attention and support, but under the circumstances we started our new life in London it was very difficult for both of us. I was going through a divorce that had left a 20-year mark on my marriage, and myself as a person was going through critical moments to keep morale high, confident, and confident that I could get through it despite the difficulties. That would certainly affect the relationship with my son, he had left everything behind, his father who had been so attached, his childhood friends, his home, his room where he had grown up with his personal belongings, memories and routine. which was very important to him. He was now in a London suburb he didn't know at all, after a few months he had to sleep on the ground because he grew so fast and the sofa he used to sleep in was no longer occupied. Meanwhile, seeing this reality happen before my eyes made me even more desperate and ask myself, "Is this the life I've been looking for? Is that why I came to London? I have promised my son a better life, I must do something to change this reality before I fall into the demoralizing and mental limits that can lead me to failure. For this reason I have had to work long hours, focus on finding solutions, and as a result may have sacrificed the time I had to spend with my son. Being completely alone I had been unable to maintain that balance between work, career and time and dedication for my son for the first three years. This often makes me feel guilty and I remember very well when one day they were holding food bags on their way home (in waiters) and we stopped to rest in front of a cottage, we were both looking at the garden, the balcony and the flowers in the that beautiful cottage, and there was an inner cry "Son, I said, one day, I promise you that you will live in a cottage like this, and you will not sleep on earth, and I promise that this will happen before that you go to university. " I have worked with this dream all the time, whenever I was demoralized or wanting to give up within me a loud voice "don't forget the promise you made to your son" and one of the reasons I never saw surrender as an option was my son . Now he is at university and I am so happy to have chosen his path.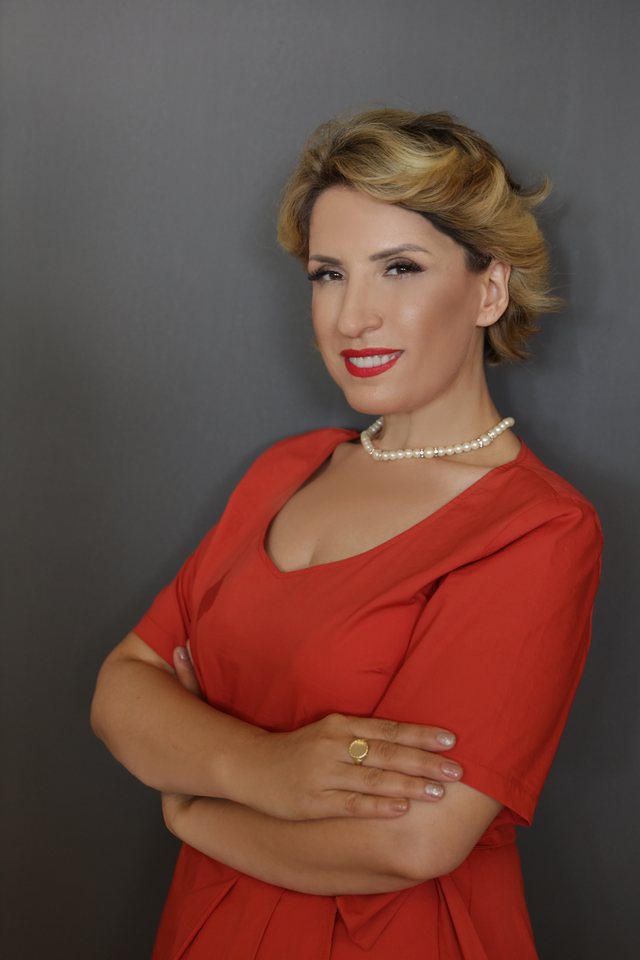 Unlike your business startups, what incentive policies do you think the government should take to support women entrepreneurs?
I think politics can do a lot for women, but to be honest I don't believe this is happening because our politicians are more interested in their power than creating supportive policies for women or the people who voted. I hope that one day future generations will bring a new paradigm and that the power that politicians receive through the people is used in its service. Politicians should be there to serve and not to exploit. It is unfortunate that in Albania and Kosovo the reality seems to be still in a "dark zone" that politicians use more to profit than to serve. Many women have succeeded even under these circumstances, imagine if they had government-backed policies they would have achieved much more.
At the beginning of last month, you also held a major conference in Kosovo with extraordinary participation of women from all over the world. Did this conference meet your expectations?
I am very honored and privileged that this movement to empower the Albanian woman locally but also to create contacts globally will be led by a respected lady like Anita Haradinaj. Anita was a keynote speaker at the Global Woman Summit in London and was honored with a grand prize where everyone was impressed by her intelligence and wisdom. Who better than she can lead this movement of empowering Albanian women. Anita makes us feel very proud.