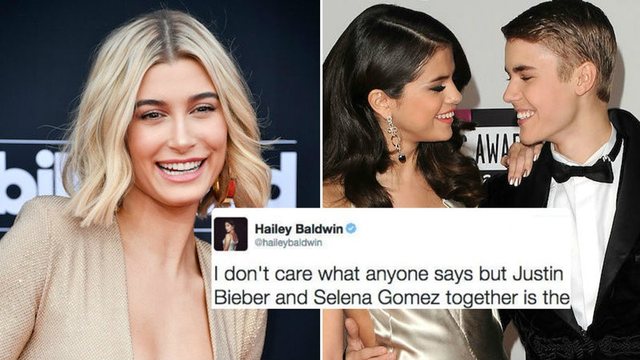 Hailey Bieber is currently married (for the second time) to Justin Bieber, but once she was an ardent fan of not only him, but Selena as well, or more specifically as a couple. Hailey liked Jelena so much (the couple's name was Justin-Selena) that she could not stay without publicly worshiping them. Hailey has written more than once about the celebrity couple, and surely now she must feel very uncomfortable.
Hailey has been a 100% fan of Jelena and has publicly acknowledged this.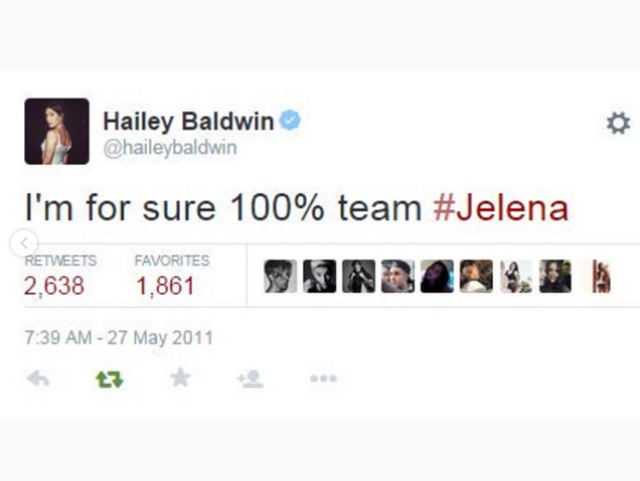 In a 2011 post, which has now been deleted, Hailey wrote that Justin and Selena together are teenage dreams.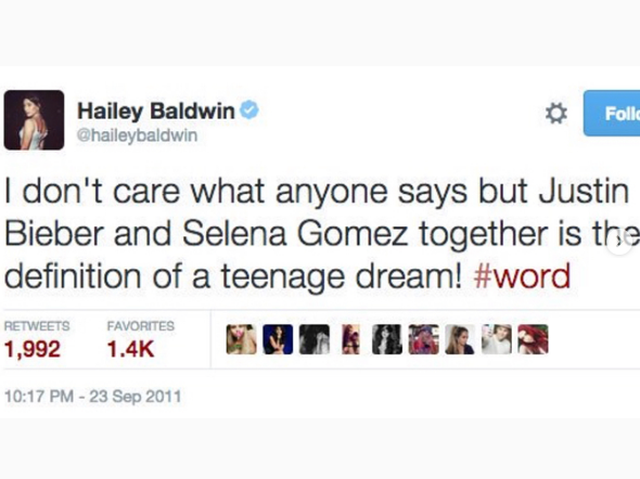 "I don't care what they say about them, Justin Bieber and Selena Gomez together are teenage dreams," she wrote.
In another 2012 post, the model wrote: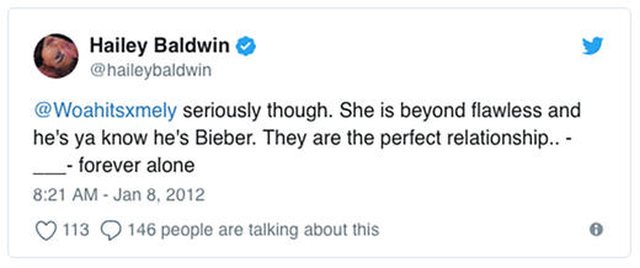 "She [Selena] is perfect, and he, you know, he's Bieber. They have the perfect connection ... and I'm forever alone. "
In another post, she felt disappointed that Jelena had not gone to Vanity Fair.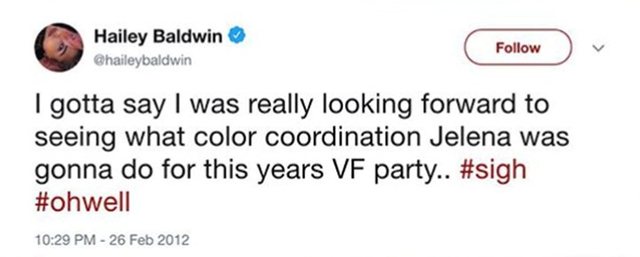 "I was really looking forward to seeing what colors Jelena would have combined this year at VF," Hailey wrote.
Well, there is no doubt that Hailey was a big fan of the Jelena couple. Surely now she must feel very uncomfortable about what she once wrote.