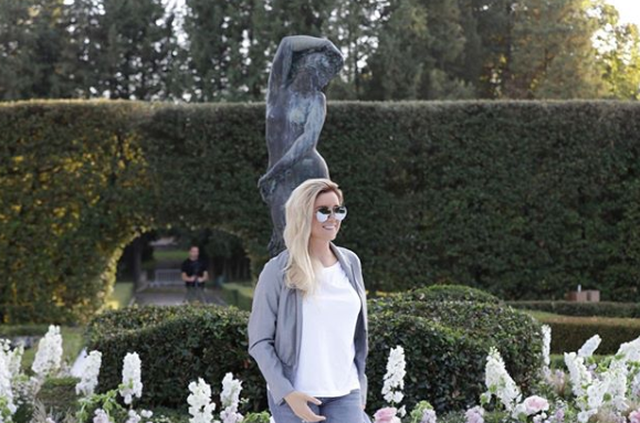 The date is October 12th, and a show that will never be seen at the Palace of Brigades today will take place. From months of preparation, the Class Fashion Show will bring a different fashion event, a whole new challenge, as it always does when CLASS hosts an event.
Never before in Albania, in the Royal Gardens of the Palace of the Brigades, a similar event had taken place. Well, today at 4pm you are expecting another dimension and level event.
View this post on Instagram
Everything is thought out in detail: The best models in the fashion industry will overtake the most beautiful garden, transformed just like at big fashion events.
The music that will accompany the models, as well as VIP guests from Kosovo and Albania, will be operatic, romantic, brought to modern versions.
Valdrin Sahiti, the renowned stylist who has made a name in the fashion industry for 20 years, will bring a collection of Fantastic dresses. Class, for the territory of Albania, is the sole exclusive distributor of the VS brand, an expanding prestige brand that is rapidly spreading to international markets.
View this post on Instagram
Also, Livia Myftari, Class stylist, an extremely talented girl, has also prepared her own collection of gowns made in the Atelier Class. The stylist has produced with the production team a collection that embodies the timeless elegance and classic.
View this post on Instagram
In this showcase, as it happened every year, famous television characters will be overtaken by brides and gowns.
This year they are 4 and the curiosity to see them bump into such models is great. With a 40-foot-long baroque table in the heart of the gardens, guests at an unusual cocktail will be welcomed. In the Royal Gardens of the Palace of Brigades, in a fantastic atmosphere, in perfect harmony with the environment, nature, where the sky and the stars will be the limit of this Saturday evening, you will know a new concept that CLASS will propose for all the girls.