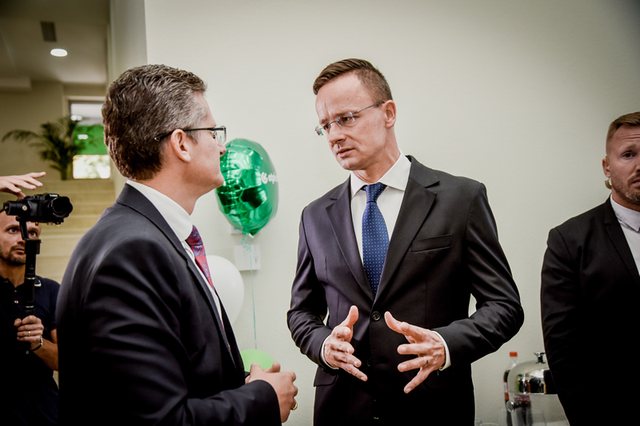 OTP Bank Albania welcomed today, on October 24, through a special and significant visit by the Minister of Foreign Affairs and Trade of Hungary, Mr. Péter Szijjártó. His visit to the newly inaugurated branch the day before in the Block area created a very friendly atmosphere filled with optimistic messages.
After presenting the branch environment, services offered, etc., Mr. Bledar Shella presented Mr. Szijjártó and the progress of the bank, its activity since joining the OTP Group and the group strategy for the Albanian market for the years to come. In his statement to the media, he said: "It is a great pleasure to have today our newest branch of OTP Albania, the Hungarian Foreign and Trade Minister, which is also the country of origin of our bank. . The fact that OTP Bank is present in Albania is very hopeful for the relations between the two countries. We hope that OTP Group, which is a leader in Central and Southeast Europe in 12 countries, is the leading bank in each of these countries. Coming to Albania there are great ambitions, but these ambitions in addition to the banking sector will be accompanied by the arrival of many Hungarian investors. Our bank will definitely be a bridge link with Hungary and will enable these businesses to find a suitable ground for their investments in Albania. "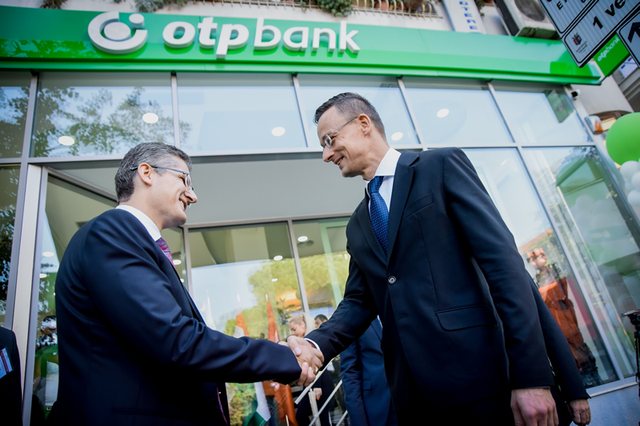 In his press statement, meanwhile, Mr Péter Szijjártó expressed his appreciation for OTP Bank and shared his beliefs about the positive impact of this group wherever it is located and investing.
He further added: "We are very proud that OTP Bank is also present in Albania. OTP Bank is not only the leading bank in Hungary but is also one of the leading companies. In all the countries where OTP Bank has increased its presence, it has had a positive impact on the economic relations of that country. Hungarian companies no doubt view OTP Bank's presence in a country as a matter of credibility. If they see that their bank is present in a given market, they will be more enthusiastic and encouraged to invest in this market. For Hungary, it is extremely important to establish better cooperation with the Western Balkan countries. Our emphasis is on building a better and broader economic cooperation with the Western Balkan countries, including Albania. The fact that OTP Bank is the third or fourth bank in Albania's financial market gives a very positive impetus to other Hungarian companies to come and invest in this country. Thus, we expect an increase in the number of Hungarian companies that will invest in the Albanian market. At the same time we look forward to expanding economic cooperation between our countries as OTP Bank is expanding its presence in Albania and of course it enjoys the full support of the Hungarian government as well.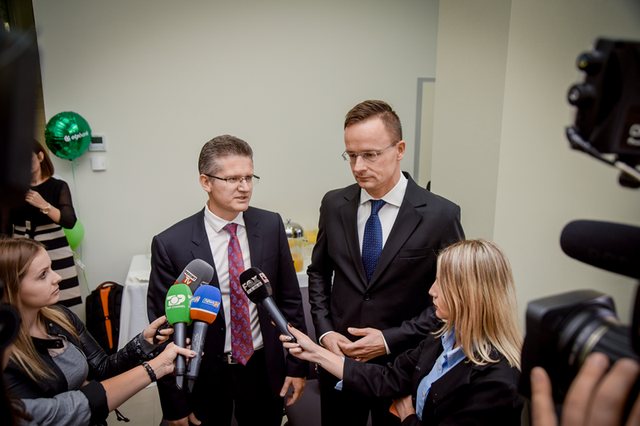 The Minister's pronouncement and expectations communicated by him go hand in hand with the ongoing communications carried out by OTP Bank, in which the bank's mission to support their businesses and projects, and the group's offer to regional cooperation in the context of the synergy that this group is creating in any of its investments.