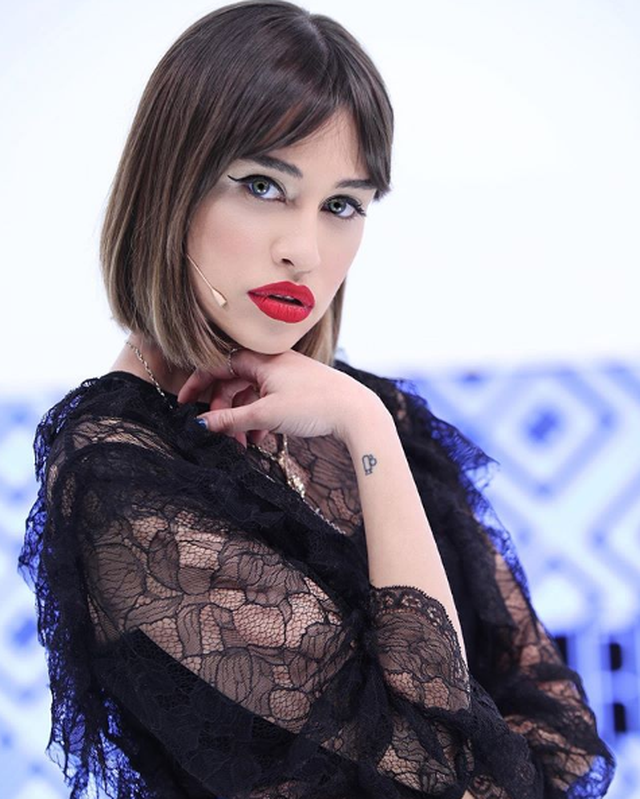 When Dojna's name began to curve as a new name in Top Fest 12 moderation and a new on-screen name, Dojna continued to have a strong radio spot, her first vocational school, from which she learned a lot in the early stages of the television road. But this first and big step towards television drove Dojna into another desire - that of communicating directly with the public, voice and figure.
After that, Top Channel's screen offered Dojna other spectacles, in which she recognized only successes. After "The Voice", Dojna returned to Pop Culture and has now decided to pursue it alone.
Although she has been running some radio programs on Top Channel for a long time, this season, the lovely moderator has decided to give up.
Dojna began her first experience at Top Media's home as a moderator of radio shows. She joined Top Albania Radio in 2012 and has since become an active and indivisible part of radio listeners with shows such as "Live From Tirana", "The Top List", "Versus" or "Disco Lancio" ".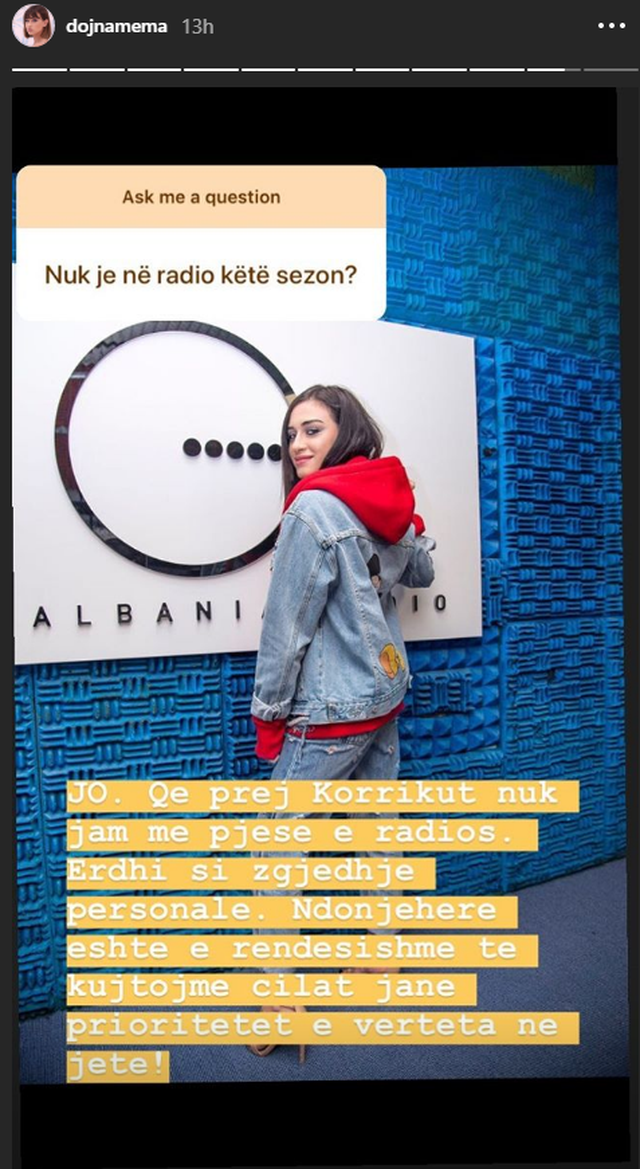 But recently, Dojna has decided to leave the radio focusing solely on television.
In a conversation with her followers on Instagram, the moderator revealed that the decision was completely personal. "Since July I am no longer part of the radio. It came as a personal choice. Sometimes it is important to remember what are the real priorities in life, "writes Dojna.