A white cotton T-shirt, with some black letters on it, makes you look instantly stylish all day long. All the more so today, when a t-shirt is combined not only with jeans, but also with a suit jacket or skirt, for a more modern and playful look. Think then, if there is an important message in this jumper…
When stylist Maria Grazia Chiuri presented her first collection for Dior, the 2017 season, everyone started talking about this t-shirt. The young artistic director had thrown in a white T-shirt reading "We Should All Be Feminists," "We All Must Be Feminists," a timely statement not only about the feminist movement but also about Chiuri's own role as the first female stylist to ever run Dior.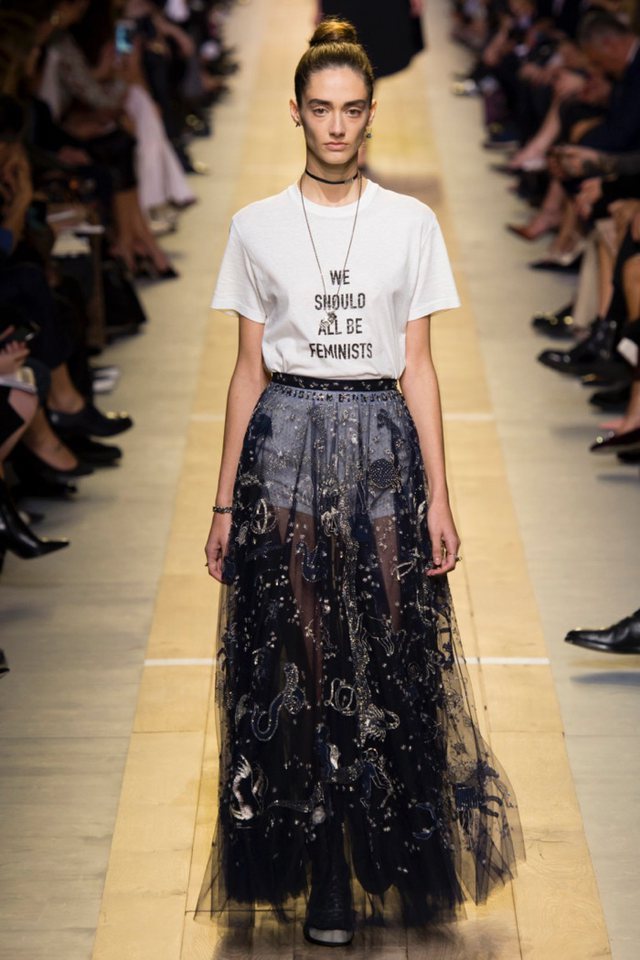 After being introduced to the aftermarket, it is not surprising that two years later it is the model seen on the street, also held by well-known women.
The blouse was worn by actress Natalie Portman, who, though pregnant, attended the Women's March in Washington. Shortly afterwards, Rihanna posed with her T-shirt on Instagram after attending the New York Women's March.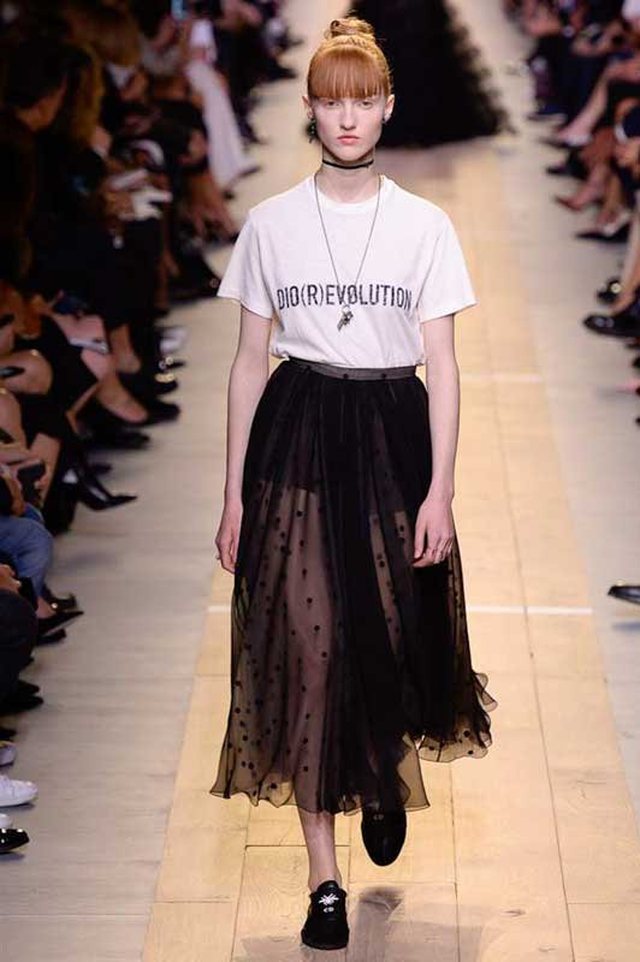 T-shirts with a logo and a message have also been proposed by other well-known brands, which are seen all over the street and in street style.