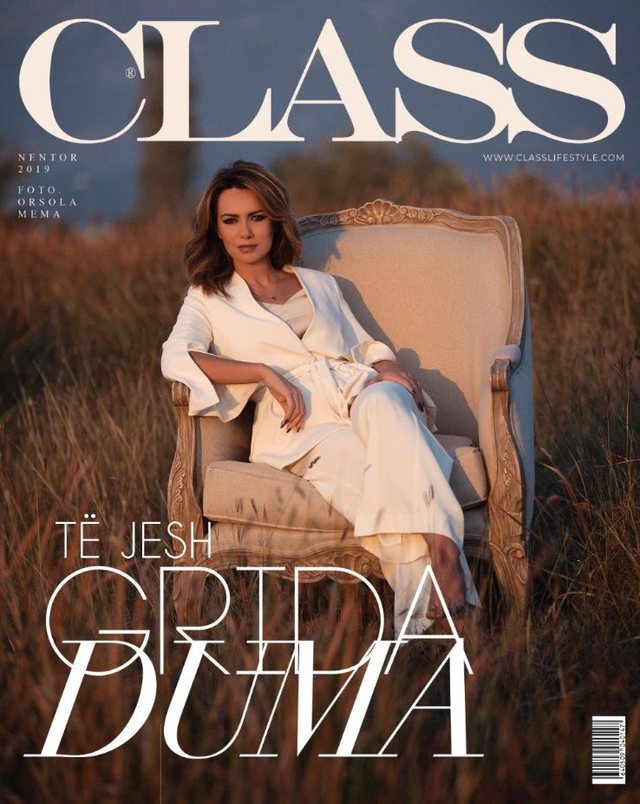 She is powerful, with a prominent charisma who owes nothing to femininity! It feels so real! When you are with him you are safe, and above all what you can expect after seeing him in debates, it is so comfortable talking to him.
Grida Duma, without hesitation can be considered the politician who receives the highest attention in the public dimension. It is not uncommon for many to ask, "how does it turn out to be a character who carries heavy public weights and withstands the media cyclone"? We remember how in 2013 she single-handedly defended the Democratic Party in every debate studio and managed to make her party members feel no losers, despite the newly created political rotation. At that time it became a media phenomenon. Today the Grida Duma is almost a logo of itself, it has its own distinct and fully salient identity.
There are many who see her as a fulfilled and totally built woman. It seems that Grida Duma is not surprised or surprised by anything. There are no doubts, but a penetrating clarity in others. When you meet her you know that in principle she will have an answer or argument for everything. The same happened with us ... When we met we were amazed enough at the convenience of the conversation and the confidence to give it without fear as it has known for years. One would have other expectations ... Would expect a friendly conversation dominated by her, but in fact Grida Duma is a warm listener. It does not interrupt you at any moment and it is easy to see how much it enjoys hearing from your interlocutor and then only talking about things positively. Although coming from tens of years of academic commitment and holds the title of Prof. Assc.Doctor, at the University of Tirana, she is one of the rare public people who never does things for a mass show, which simply increases the importance. She does things for herself! As we stand with her in a coffee bar, almost all the time, strangers see and smile at her, and she greets the ease of the man who is accustomed to being surrounded by this consent.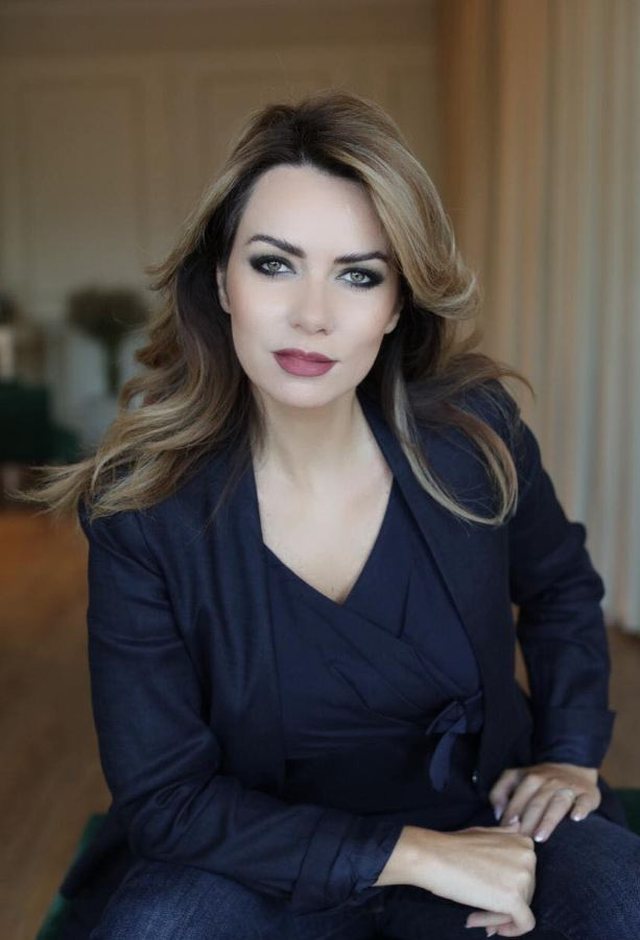 Being in permanent action makes us imagine that staying at home for Grida is probably the most limited. But it is quite the opposite! It works more at home than in the office, because the office entrances do not let people focus. And if you ask him where he prefers to vacation, he'll tell you at home. He prefers comfortable clothing in family warmth, winter or summer, and tells us that it is very difficult to make it travel unless it is a serious matter of business.
We interviewed Grida Duma and you will read a part that we know less about her, the more comfortable and experienced side of her personal life, but also about the most beloved people who build the life and daily life of a well-known politician!
How does a typical day start in your life?
It often starts with lack of sleep, with the need to sleep more.
When do you wake up?
About 7 or 7.30 except on Saturdays and Sundays which I especially love for long sleep.
When do you sleep?
Almost never before 1am.
Does he take the boy to school?
Better said follow, we do breakfast both. It is the most beautiful part of the day, if there is one thing that wakes me up from sleep is that we will confuse each other in the kitchen, having breakfast and exchanging careless jokes.
Does anyone help with housework?
Sometimes, but not everyday. Dealing with my home is a personal pleasure, a taste of life. If there is something that pleases me, it is to make changes in small or large houses. The house is an indispensable island that provides the essential, even vital, tranquility.
How many times a week does she go to the hairdresser?
Often, I can't count how many times. I am served by a very talented gentleman, not a lady. I have to go often because of my presence in the media mainly. This is inevitably a constant damage to my hair.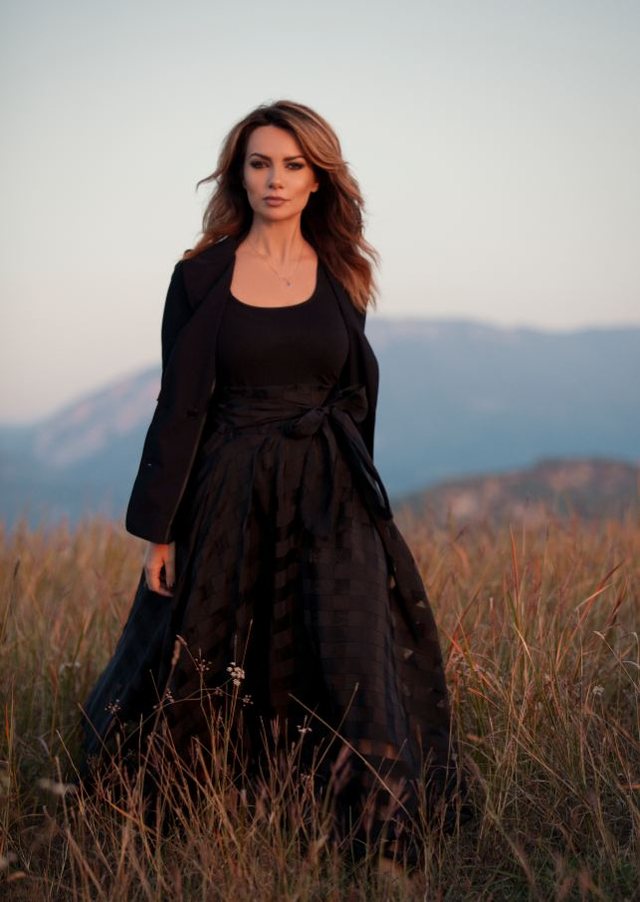 Do you know how to make makeup yourself?
Of course!
What does it mean to be a woman in politics?
Much, but sometimes nothing more than being a man in politics. We are all clear that for women the difficulties are greater because politics is also an art of force and this has been attributed to men throughout history. Now I think that despite all the many difficulties women have the chance to benefit from a world that is changing dramatically. I also believe that talking about it often is hurtful. The world of men has its own difficulties which, as a sociologist, I believe very little is said. Even a great deal of violence to the man is the judgment that is made on him if he speaks of difficulties.
What have been your biggest challenges?
Time! My challenge and anxiety is, and remains, time. I am haunted by the idea that time is running out and what is coming does not wait until it is gone. I always thought there was very little time. In the daily life it is a challenge, not small, to maintain several commitments at the same time. I have no challenges with any achievements already but to improve on everything I do. I remember that concrete challenges have stopped me since I was a student, and I remember attending Southeastern European debate forums. I took it as a personal challenge to reach the first places and to hear that when the judgments were disseminated to the jury, Albania took the first or second place, I remember living in the challenge. Everything else that came after I started working has been a journey to the next level, but not a challenge. I think I've quickly realized that a lot of things don't just depend on what we strive for. So it is not up to us where we start, some start with some advantages and some not. I don't see anything as a challenge already. The only reflection I have is to do everything to make things work. After that I believe in forces greater than myself.
What can MPs not accept from their female colleagues?
I haven't noticed anything like that. There is even full respect.
Have you ever felt yourself discriminated against in the parliament?
Never, because for me politics is not the arena of diplomacy it is the arena of battle. If you expect to be different then you are not in politics.
What is the biggest fear that keeps you out of politics a lot?
At the risk of not enjoying life for yourself, becoming part of mental food and not keeping it out the door of your home.
You would one day give up politics if ...
I haven't thought of it "if", it might even be an "if" but I'll know when I come across it.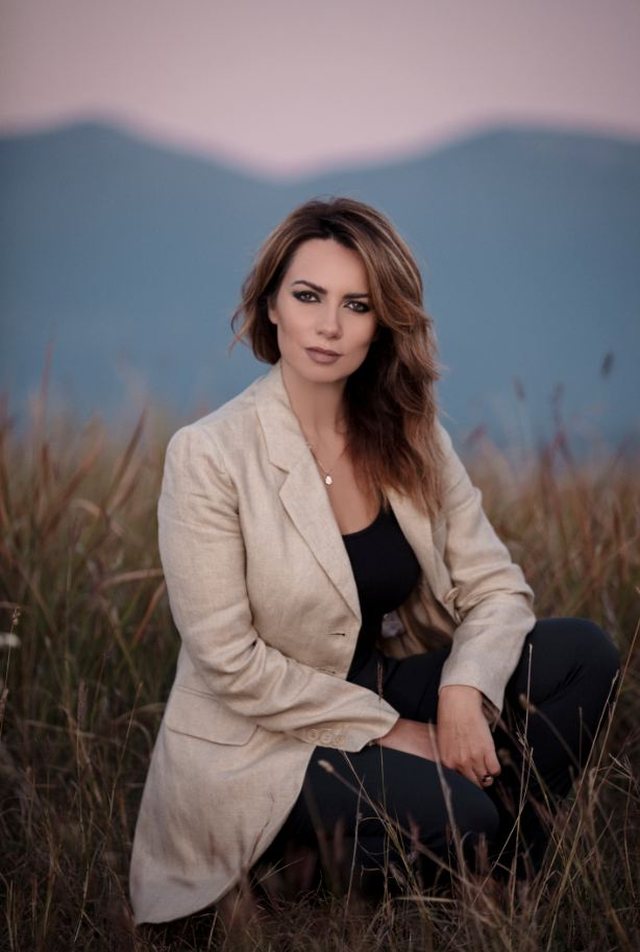 You fateful green eyes, have you been penalized for being a beautiful woman?
Beauty is expensive, it's a gift that should be appreciated because it gives you a good over-all feeling, but definitely everything in this world has its costly side. Yes there is.
Is it a problem to be beautiful when you're a politician?
Not necessarily, it depends entirely on the individual.
What is the secret and routine you follow to always stay in shape?
I care a lot about food, I almost never consume wine or spirits, I try to get into the gym twice a week; skipping no meal, little or no matter how much I eat is worth not leaving my stomach empty if I can't eat properly. I also try not to eat after 8 pm at dinner.
What is the model Albanian politician you value?
It is still too early to ask about a model politician in a total of 30 years of political transition. It may be that in time after the story is filtered I may have such an opinion, but to this day I can safely say that for the shrewdness and idealism of the force, I was fortunate to share thoughts with Liberty Belishova, the great woman who we lost some time ago.
What is the most beautiful journey you've made?
Tuscany, will forever remain my beautiful travel memory.
Are you romantic?
I cannot say this, it is a self-esteem that I cannot clearly define; but I know I'm a detailist and appreciate the quality of how things are expressed.
What is the most romantic version of yours?
I don't know if I have such a version, but I think one gives a lot when it comes to caring for the other, in the small everyday things to the big. But as I answer you, I remember a saying I often reflect on: no greater romance than the man who makes you laugh and laugh with yourself every day.
What are the Top 5 Most Inspiring Books for You?
Difficult to choose I have more than five, but I'm listing them:
Divine Comedy D. Aligheri
Yesterday's World Stefan Cvajg
Don Quixote Servantes
Atlas Revolt Ayn Rand
Wait for me to tell Zef Pllumi
The 5 Most Beautiful Movies?
Amadeus
Artificial Intelligence
Shadowlands
Road to perdition
Age of innocence
Gonne with the wind
City lights
Pedagogy and politics are considered two strong areas of our society, which one chooses by heart and which by mind?
Both have the chemistry of mind and soul, absolutely both.
A tip for young girls who want to get into politics?
Do not turn your head back, you are in, stay! Patience, dedication, teamwork. In politics there is a need for every representation, it is not said at all that you have to come from academia, the media or the loudspeakers. Politics is the voice itself, it listens to every talent and every professional. Always if patiently and persistently equipped. It is as much an art of teamwork; cannot develop without others. You have to temper your patience because you are part of an organization where many paths intersect.
What do you think makes a woman successful?
Durability and breadth. It is more important for a woman than for a man to realize that he has the vision of a career in vision, to overcome all the small barriers, and to see them from afar are in fact irrelevant. Many things that exhaust a woman's career are less than her own. Many women are attracted because they attach importance to small elements.
If you went back in time what would you do differently?
I would have added law studies to my training. Sociology and macroeconomics are my areas of expertise, but if I could add the third angle it would be justice.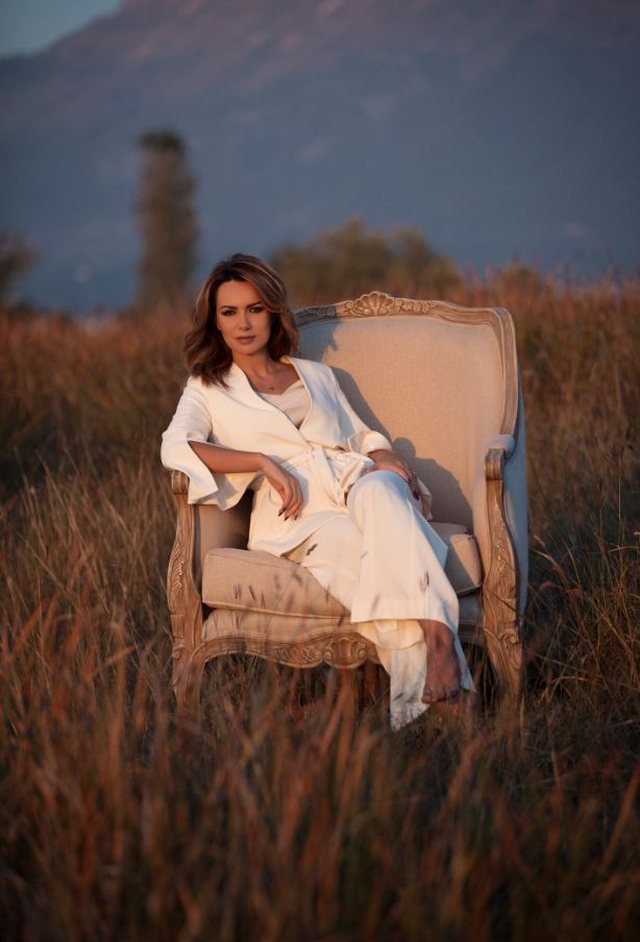 What is the most interesting compliment your son has told you?
"Not a woman like you was born yet," I hope he didn't kiss me with a movie expression.
What is the man you think best knows you in this life?
My little sister, Gary. When she was born it was the greatest blessing we were given at home. As a baby, when I was standing close by while she was sleeping, the air surrounding her was like that of another world, to no child I felt that empathy, it was like an aura of a complete, peaceful world. The same is true today!
Who in your family has influenced you most in the choices you have made so far?
To me, it's the locomotive of motivation to go to the next step.
What is your message on the concept of freedom of choice for family life?
Freedom of choice is conditioned by the ability of one to be free. To be realistic, the economic opportunities have been and remain the basis of freedom, after their fulfillment the freedoms can begin. Maybe that's why I'm right in my beliefs. And because I believe that spiritual development goes hand in hand with creating opportunities for a good life. Anyone who makes his or her own choices, no matter what the circumstances, no matter what the family, has made the right choice. For me, a good life is just what we do after we choose what we think, unbound by the conditions and needs or even lives of others.