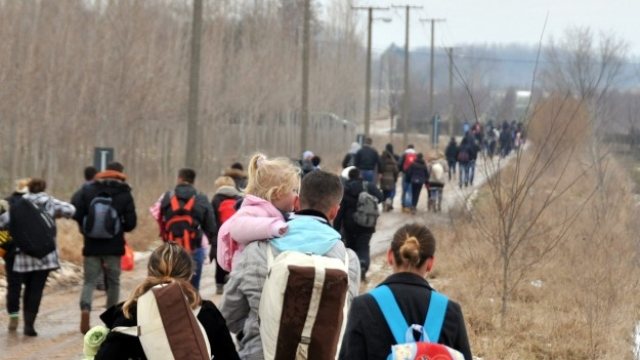 The population of the country's counties has halved in relation to civil registries. For example, in Gjirokastra in 2018 lived only 41.1 percent of the registered civil population, according to INSTAT.
In the Vlora region only 49 of the registered population resides, also Berat, Lezha and Fier counties have between 50-60 percent of the population still residing in these counties compared to the registered one.
Tirana, Kukes and Debar have the highest percentages of resident population compared to the censuses. In the case of Kukes and Dibra, emigration and internal movements have displaced more than half of the population of the 1990s, but the inhabitants of these areas have relocated to new areas, where they have largely relocated to Tirana and Durres.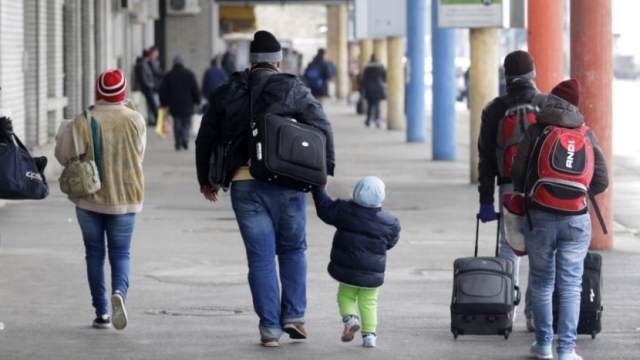 According to an INSTAT analysis, the reduction in the population of counties compared to registries is due to immigration and internal migration. Gjirokastra and Vlora appear to have experienced a decline in the more registered population due to emigration.
The graph below shows that the resident population of all regions of the country is significantly smaller than the population registered in the civil registries.
The difference between these two populations presents the possible number of persons in the diaspora in each of the counties.
The above data show that Gjirokastra and Vlora are the only two counties where the resident population is less than half of the registered population, with 41.1% and 49.0%, respectively. On the other hand, for other regions this ratio varies from 54.4% in Berat to 79.3% in Tirana.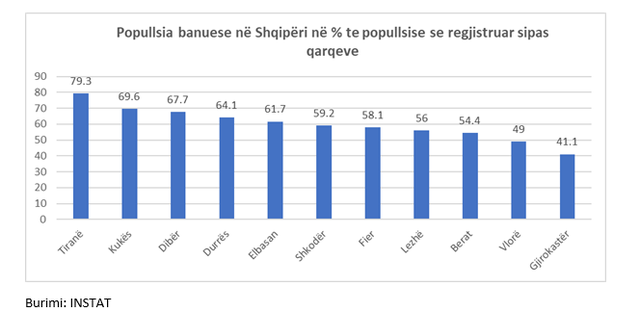 The only region where net international migration has a positive value is Vlora. This means that during 2018, the population of Vlora region has increased by about 23 inhabitants for every 10,000 inhabitants as a result of international migration. On the other hand, the only two counties for which the number of net internal migrants during 2018 has been positive are Tirana and Durres.
Source: Monitor