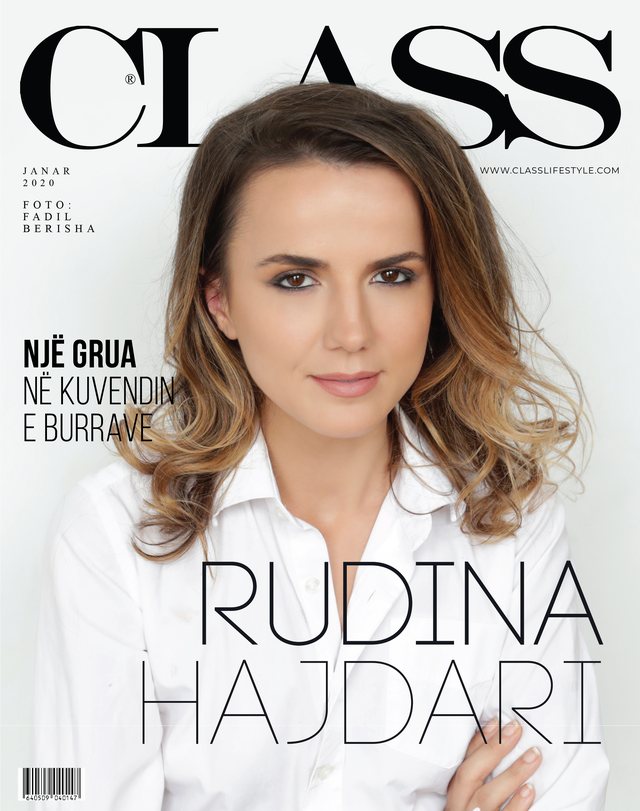 There are, of course, many things that the future of politics has reserved, but there is something certain that it recognizes as an undisputed virtue: recognizing and achieving goals. And through the power card, as one of those golden opportunities for position and engagement in politics, she has always known how to make the right moves, above all to stand on those stationary goals she knows should be otherwise ... Perhaps, this trait is inherited from his father. Azem Hajdari, one of the figures who resisted the policy of assault and mud, is still honored today in the ranks of those state men who left this country invaluable wealth: human dignity.
Rudina Hajdari has repeatedly witnessed this. For several days, media and politics in the country have been boiling over because of the so-called Electoral Reform, which brought political opponents together at a table. Alongside some political representatives, at a table dominated by men, she was the only woman. Strong, with a stoic attitude to the public and media outlets, Rudina Hajdari proved once again that no woman can have social limits, especially when they go beyond the personal and closely related interests of power.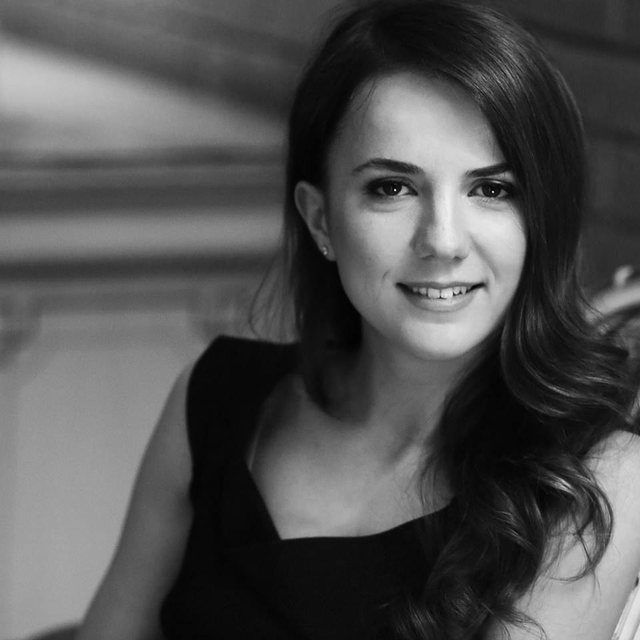 She has repeatedly been attacked, even by segments within the opposition, especially after her decision not to join the decision to burn her seats, so she chose to walk the path that would lead her to her goal. Because Rudina has clear skies above her head. No wonder they can dim the glow or the whole profile halo of a self made woman.
Opposition orientation is evolving and elevating day by day, obviously politics gets the biggest commitment of its life. In one of the rare interviews where she talks less about politics and more about herself, as a career woman, about her goals, about her brothers and mother, about her little family, and about her relationship with her daughter, often overlooked even the most important decisions she has made over the years, but which have significantly changed the course of her life ... Beyond politics, as a male dominated terrain, Rudina shares with all readers of the Class her unfamiliar side turning into an example of inspiration for many other women and girls who want to pursue her path in politics or at least step on the trail where she is walking on safe steps ...
Rudina, you have just begun another year with other political and parliamentary engagements for you. Although you disagreed with the Democratic Party's decision to relinquish its mandate, we continue to see you engaged in public appearances, in activities of importance. in particular, etc. Have you made a decision on your orientation in Albanian politics?
This kind of activism actually came about because eight months ago I undertook to oppose the abandonment of the mandates by the Albanian opposition, judging it as a wrong and harmful decision for the democracy in Albania. with opposition MPs in Parliament to form a constructive opposition, aimed at introducing a new spirit into politics, dominated by free speech and aimed at dismantling the old politics that has stalled the transition in Albania.
You are only 32 and for some time you are one of the most protagonist political figures in the country. Do you think that the age factor can "seal" a woman's achievements in politics?
The age factor often penalizes a society like ours, but I see it as an advantage, as I have the full and untiring energy to cope with all the challenges that lie ahead. to move forward with long-lasting changes to bear the right fruit.
Why did you decide to leave America at a time when you invested heavily in studies there and lived for nearly 20 years? Today, do you think it's the best decision you've made for yourself and your professional future?
It has always been my intention to go back to Albania and follow in my father's footsteps, which was of great importance to me. I think I have a lot to give in this regard and I want to contribute to Albania's development and European path, so I do not regret it at all.
Was it difficult to get involved in Albanian politics? How do you remember the beginnings?
It has definitely been difficult, given the fact that I had been separated from Albania for years and had been educated in another country, where there is another mindset and culture, very different from Albania. However, I cannot overlook the fact that I have had the support of many loving people who have valued my return to the country as a great sacrifice, but also valued me as the daughter of a great hero.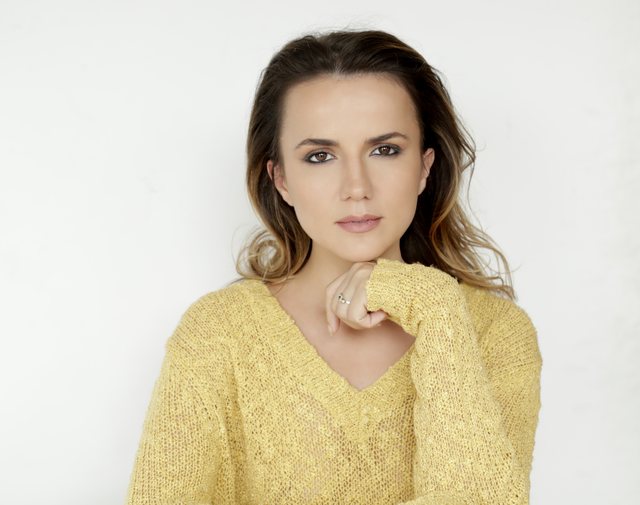 There was a moment when you thought that politics would not be that "safe land" where you wanted to invest your energy, knowledge?
There have been difficult moments in politics and I think there will continue to be, as this is our environment, but I have always been prepared for this, so I think I am in a safe land, everything comes from a homeland and a desire for a better future.
Think you are inspirational enough for the younger generation of girls who want to get into politics?
I have tried and continue to strive to be a good role model for girls who want to get into politics, but above all, to create a new model of a politician who is driven by integrity and values and is not affected. by no one.
Have a tip for them?
Don't let anyone hold you back, but use your potential to the end, because a society of well-educated and independent girls and women is a healthier, safer and more developed society.
What is the Albanian politician that inspires you the most?
Musine Kokalari!
Empowering women in politics vis-à-vis men who are the dominant force is quite challenging. What are the mechanisms that you think might help at this point?
You should never think you are disadvantaged for being a woman, but you must get into the masculine mindset and dominate it with gentleness and skill. But on the other hand, the "samples" should never be fought to the point of becoming a sample yourself. You need to preserve your identity and not forget who you are. Get strength from your family and people to support you. Give thanks daily and dedicate time to the people who deserve your time.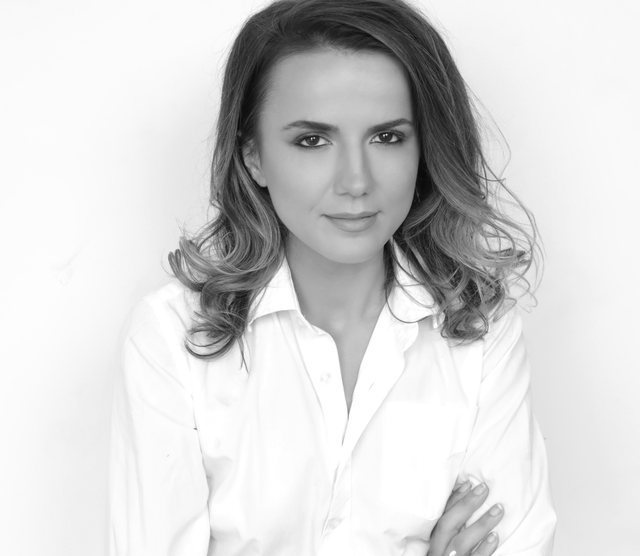 What does it mean to be a woman in politics?
I think it is a tough confrontation with the bitter reality that a woman is unable to support a family and handle a job with great responsibility. In the meantime, this is not true at all. If a woman feels fulfilled, she is more able to make her own contribution to the family. A fulfilled woman is a woman who inspires her family to live a happier life. A woman in politics is one step further in fulfilling the dreams we have for our children and future generations.
What do you think MPs can't accept from their colleagues?
They do not accept a woman who has independent opinions and do not understand where they get their strength when they fight for those thoughts without their support.
Beyond politics, what is your daily life?
I am the mother of a little girl, Sihana, and of course beyond politics and work, I am completely dedicated to the girl, taking her to the garden, or to various places where she has fun.
The ritual of your mornings… a coffee, a quick read of the email?
To begin with, I get up early because I find calm and time for myself, drink a cup of coffee, and prepare for the day. Then, I take the girl to the garden, go to the office, order another coffee (espresso), and read the morning papers or start meetings early enough to get as much time as possible during the day.
You live divided between Albania and America. What do you miss most about the lifestyle Americans have?
Nasal insertion was spotless. Americans have a phrase that says 'it's none of your business', which is a concept that is not used here.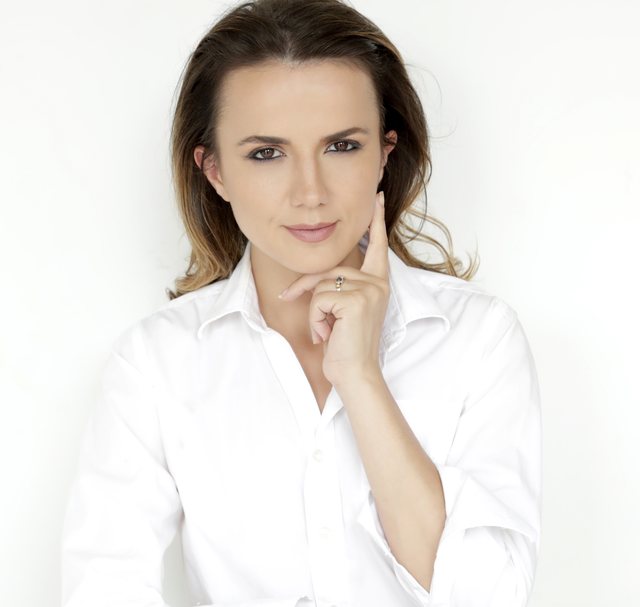 Tips you repeat to your daughter every day?
To forgive love and never differentiate people from the outside.
What relationship do you have with Mom, with the brothers?
My mum and my brothers are friends, we get along very well, even though the workload is sometimes overwhelming, and we may not spend much time together.
The older brother is also involved in politics. It seems that the Hajdari family has the policy in DNA, I refer here to your late father. How much do you miss him today?
He misses many every day, but his presence is at every moment in my life, whether political or personal.
Azem Hajdari is still considered one of the first leaders of the Democratic Party to bring a new era of politics with his engagement in this force. Do you think it resembles at all in the philosophy of doing politics in Albania?
I think yes! He had the philosophy that man should be free and that Albania belongs to the west, and I am guided by the same principles.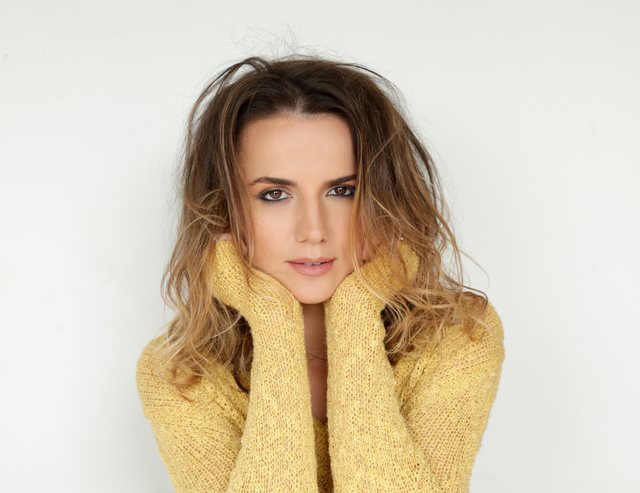 Do you like it when you identify as Rudina Hajdari or Azem's daughter?
I have the honor of identifying myself as the daughter of Azemit and I was born in Tropoja.
Ever thought about giving up politics?
No, I didn't, because when I decided to get into politics, I was definitely prepared for it to be difficult, especially in a country like ours that has been dominated by some individuals for years and the power struggle is very much tough and without human rules.
If you weren't investing in politics, what direction would your career take?
I have completed my Political Science and Humanities studies and have always strived to work for a change for society, and politics offers this opportunity. However, there are other very good ways, such as getting involved with civil society. I like being around people and listening to them. Human understanding has no limits, but you have to try to understand what drives them, what keeps them going and where they want to go. There are many discontents, so I think in my profession you have to stay positive and be as hopeful as possible, trying as much as you can to help.
Rudina, we want to know more about you as a woman. What is the care you show for yourself?
I often skip the limited time, but try to take care of myself by running out of the lake.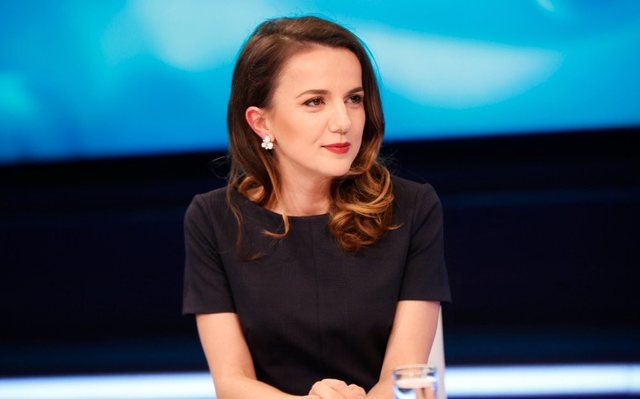 Do aesthetic treatments?
No, I do not make any cosmetic treatments.
Do you enjoy traveling? What has been the most beautiful journey you've made to date?
I think tastes change with time. The trips I don't like so much before. The idea of a vacation is time with the family and staying with them in quiet and relaxing places, not too far away.
Do you buy dresses here or abroad?
It depends, I just like something and it's affordable, it doesn't matter if I buy it here or abroad.
Do you feel fulfilled at this stage of your life today?
I have worked hard to make my way, and to understand the purpose of why I am here. Sometimes life is very unexpected, but I think that the real fulfillment comes when one struggles and tries to fulfill his / her goals and dreams.
Credits:
Design: Xhesika Berisha