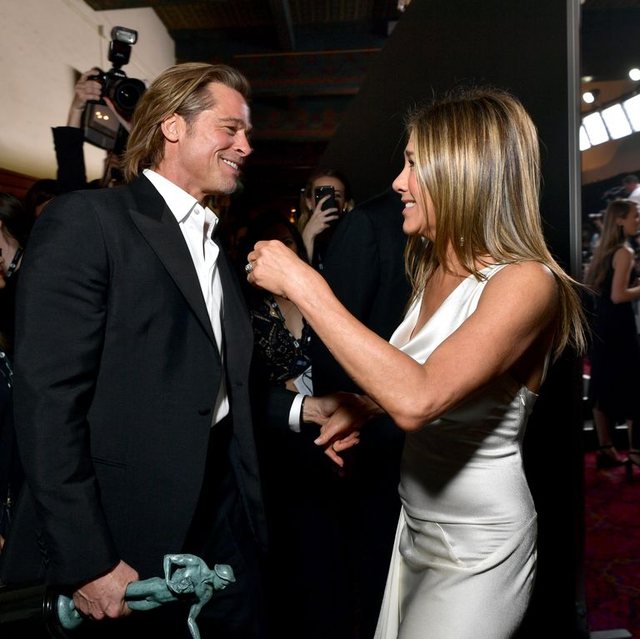 It's been 15 years since Brad Pitt and Jennifer Aniston split, but the world and fans haven't forgotten their love story. On January 19th the pair had a reunion in the backstage of SAG and from that moment everyone is talking about it. A photo taken by Emma Mclntyre captured the conversation of Brad and Jennifer, who were married from 2000 to 2005.
However, their bodies tell stories. Body language expert Patti Wood tells us what their movements mean during their first public meeting in 15 years.
Let's analyze Brad: He holds the award-winning statue in his right hand, while shaking Jennifer's left hand. According to Wood, the move signifies Brad's desire to keep Aniston close. It's like saying, "Stay with me."
Meanwhile, on the other hand, Aniston has a combination of crying and laughter on her face. Jennifer has a pull on her chest, which means she is protecting her heart from him.
According to Wood, this is the most "powerful" moment of interaction. "She can't completely leave him. Her arm reaches for Brad's hand again. He smiles as he goes, but gently holds her hand," Wood told OprahMag.com.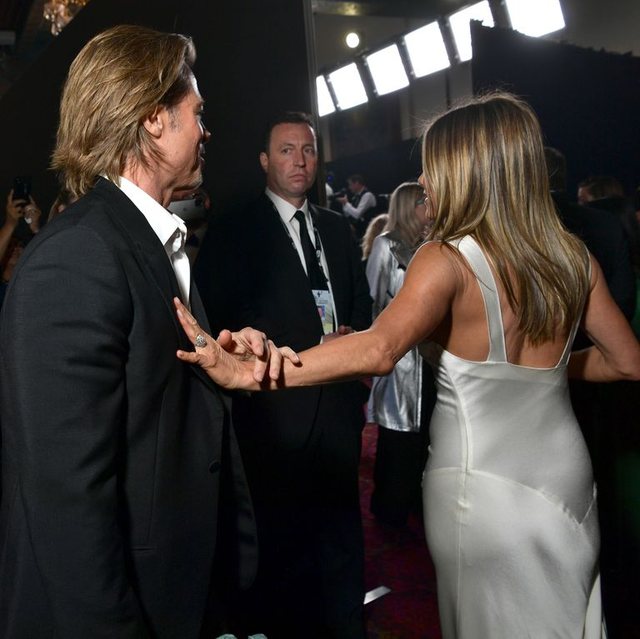 Apparently, Aniston's wrist placement shows her feelings of disintegration. "See how her fingers rest on his chest with discomfort and unevenly." This embarrassing placement shows her inner conflict, her desire to stay connected to her, close to her heart and her need for further on, "says Wood.
But her left hand may be communicating another, more obvious message: Aniston seems to be holding a engagement ring in her hand. Although she has not publicly shown a relationship, but a diamond ring sends a signal that we do not need the help of a body language expert to understand it.